'Below Deck Mediterranean': Captain Mark Howard's Family Friend Blasts Sensational and Misleading Reports of His Death
A grieving friend of Captain Mark Howard from Below Deck Mediterranean is stunned by sensational reports about her friend's death. The reports have led some to make hurtful speculation.
Norma Trease, whose name may be familiar as the person Captain Sandy Yawn calls when she needs new crew, is close friends with the Howard family. She spoke out about how some reports leaned into the details of how Howard died. Instead of paying tribute to her close friend.
Captain Mark Howard from 'Below Deck Mediterranean' had a tragic accident in his home
Trease said she spoke to news outlets about Howard. She talked about the kind of person he was. But she was then surprised when she only read about speculation over the cause of death. "He had a tragic accident in his home and as in any case, when there's going to be an accident, of course, police had to be called and there's going to be an autopsy. And yes, indeed, that always leaves the question," she said on the Gangplank Report podcast.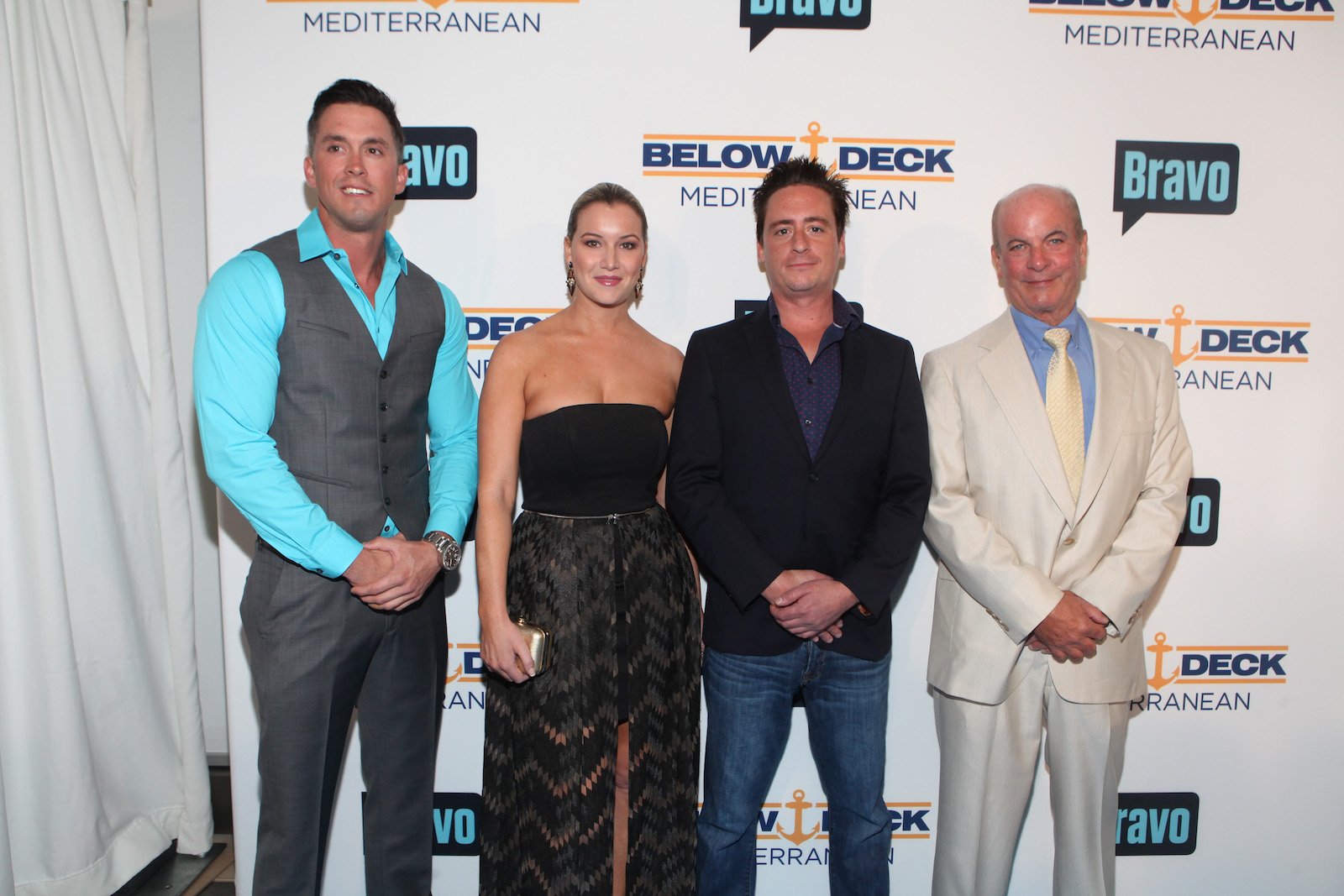 "And I think, unfortunately, the slightly insinuating tone, starting with TMZ and the other outlets was less than flattering and very unkind," she continued. Media outlets reached out to Trease because she's well-known in yachting. She posted a loving tribute to Howard shortly after he died.
"They spoke to me, TMZ called me and talked to me about him," she said. "And I gave those same kind of honorable, truthful, loving commentary. And told them what the outpouring of those sentiments had been towards Susan and towards all the many people that worked with him and loved him. Did they put any of that in those articles? No, they didn't."
Captain Mark's family asked Norma Trease to post about his death
Trease said Howard's wife contacted her, asking her to share her memories and thoughts about her husband. "The yachting industry pulls together," Trease said. "His wife, Susan, who I've known many years, wrote me the day after they had taken his body away. And asked me to do what I have done for many, many people."
"I am all too often called on to write obituaries and tributes of the people in the yachting industry because I know so many of them personally and because I have a far reach," Trease said. "And sometimes people want to make sure that when someone is being honored that they are being honored as far and as wide as possible."
"And in fact, in the case of Captain Mark Howard, my guesstimate is that we have reached well over 3,000 people," she shared. "Simply from my own social media feeds in the nicest, most honorable way that he deserved."
Norma Trease shared that Captain Mark was a wonderful captain and very well-liked
Trease posted on Facebook about Howard. "It is with very heavy heart to report the news that one of us, Captain Mark Howard, passed away suddenly at his home yesterday," she wrote. "Always the most charming and genial of men, his distinguished career in yachting led him to the command of yachts including Feadship Huntress, and he was the first captain on Below Deck Med."
"He always contributed to the industry, participating in shows and conferences worldwide," she continued. "With a smile for one and all. He is survived by his wife Susan, their beloved show dogs, and a legion of friends and companions from the yachting world. God speed along your final journey, my old friend Woody. Susan has asked that anyone can contact her regarding Mark."
A slew of crew members shared their reactions with Showbiz Cheat Sheet. Adrienne Gang, host of Gangplank Report and first Below Deck chief stew personally knew Howard. "Mark was a wonderful captain who was liked by all the crew who worked for him," she shared. "The world, and the yachting world, lost a good one. See you in some port somewhere, Captain." 
Deckhand Bobby Giancola said, "I feel so bad. He was a good man." And Captain Sandy Yawn shared, "God speed Captain Mark."