'Below Deck Mediterranean': Captain Sandy Reveals How 'Below Deck' Fills Crew Positions
Captain Sandy Yawn from 'Below Deck Mediterranean' revealed that her first season on the show was a surprise when producers used a casting instead of a crew agency to staff the boat. But she adds that this move was genius and why the show is so successful.
Captain Sandy Yawn from Below Deck Mediterranean recently admitted her first season on the show was a little challenging because she wasn't used to how the series staffed crew positions. Fresh off of her tenure as a superyacht captain, Yawn was used to tapping into a crew agency to fill positions. But Below Deck uses a casting agent.
'Below Deck Mediterranean' uses a casting agent instead of a crew agent
Yawn said going through a casting agent isn't actually a bad thing because it allows the other crew members and the viewers to see a full story arc and human development. "My first season, yes," she told the Sun-Sentinel about how she was initially challenged.
"Charter captains fill their crew from agencies," she said. "The show filled the crew positions from casting. That was hard for me at first. But then my second season came and I thought it was kind of cool. I thought to myself, 'This is awesome.' For me what is interesting is to get their character unfold, see how they deal with things."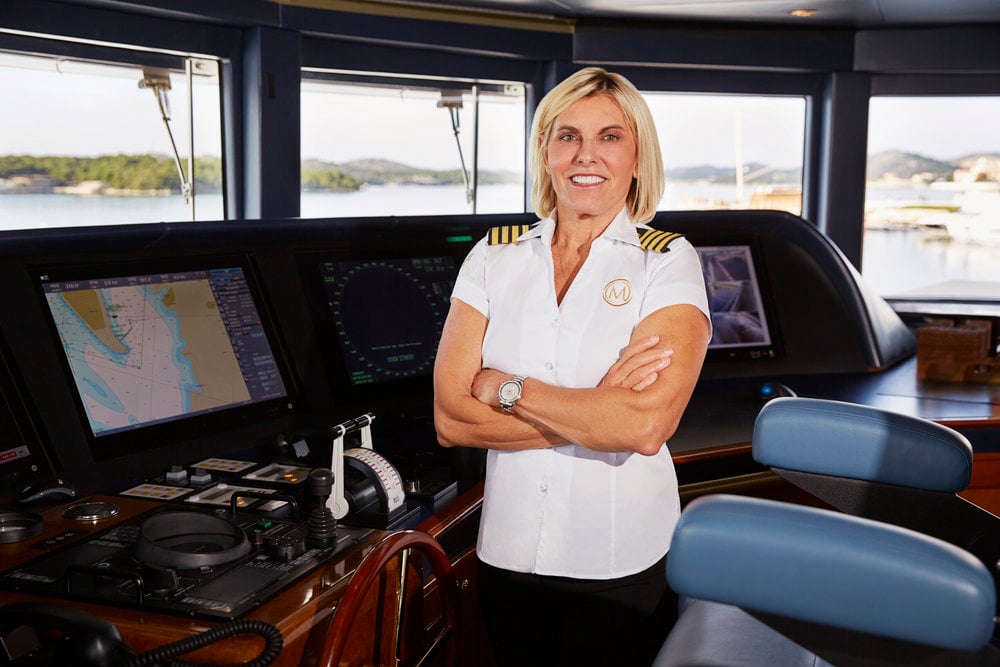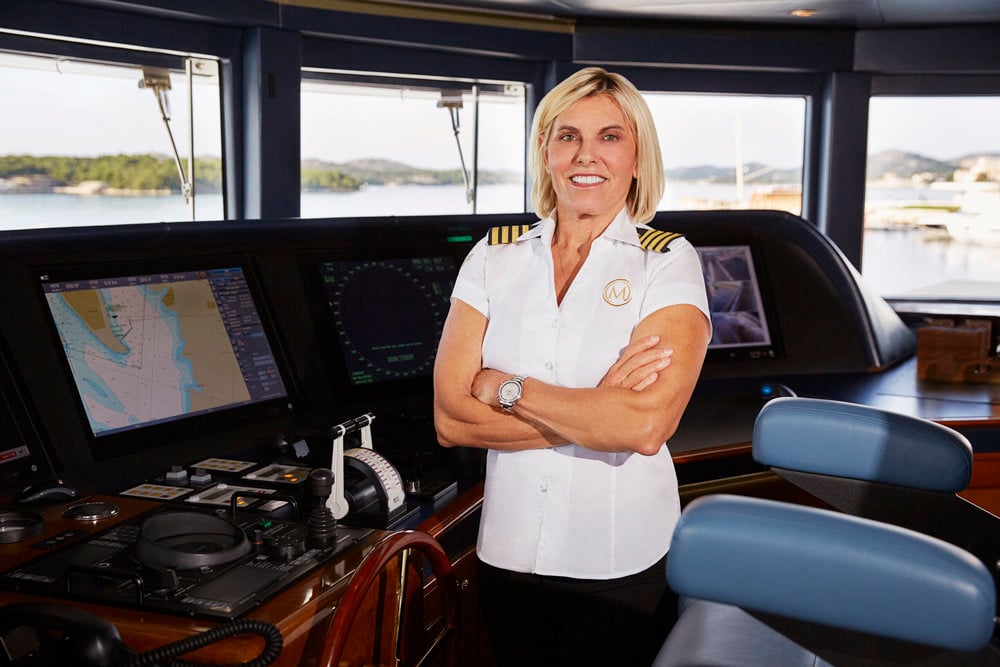 She looked at the situation with fresh eyes and realized the formula was genius. "I get to have that experience and sometimes I get to just say, 'Whoa, this is an awesome human being who has this awesome opportunity,'" she remarked. "Those experiences for me to witness is far beyond anything I've ever done before in my life. I look at it this way: I always find the good." Adding, "I don't look for the bad. You can dump me in the middle of nowhere and I will find the good."
Why did Captain Sandy agree to be on 'Below Deck Med'?
Yawn also shared why she was perfect for the role as the series captain. "I think it's because I love captaining," she said. "I just love it."
She also reflected on her experience working from the ground up. "I think they were looking for someone, a woman in particular, who made it up from washing boats and doing the grunt work to captain."
Yawn shared that the role wasn't something she actively pursued. "I didn't seek it, it came to me," she said. "But I always say, When something lands in your lap, it is meant to be. When that ship comes into shore, it's time to step onboard."
Yawn also loves the Below Deck concept. "You get the drama, the yacht experience, and the career, and we're a travel show," she said. "It offers three different experiences in one hour."
"You get to see these [crew members] live and deal with each other and do a real job and travel to these beautiful places and have these incredible experiences on a super yacht," Yawn continued. "[The show] has three elements that other shows don't have, which is genius."
Colin Macy-O'Toole shares why he thinks 'Below Deck' is so successful
Colin Macy-O'Toole, who was a deckhand on the series for two seasons shared why he thinks the show has magic staying power. "I think it's the fresh faces every year. People like that," Macy-O'Toole told Showbiz Cheat Sheet. "The charter guests are different every year. The location is different every year." 
He noted that Below Deck's ratings pulled ahead of Bravo's staple Housewives series. "I'm not discrediting the [Housewives] franchise," Macy- O'Toole added. "But I think [the reason] why we have higher ratings than [the Housewives] is because every season is a fresh start."
"You always have to have a few returns but then having them interact with new people who they never met before," he continued. "Plus the whole work environment is different. It's not like they're just hanging out like, 'Hey let's go to this dinner party.' Who wants to watch that?"