'Below Deck Mediterranean': Captain Sandy Shares Why She Is so Proud of Her Season 6 Crew
Captain Sandy Yawn recently said that she was extremely proud of how well her Below Deck Mediterranean crew adhered to coronavirus (Covid-19) protocols, sharing that filming during a global pandemic was a total game-changer.
Captain Sandy says her 'Below Deck Med' crew followed the rules
"This voyage is completely different because we filmed during a Covid pandemic," she explained on New York Live TV. "And it made it difficult. I attribute the success to the production team. And also when you have people who just follow the rules and that's what we did. And I'm proud of the crew for doing that because hey, there's a lot of young people who don't understand."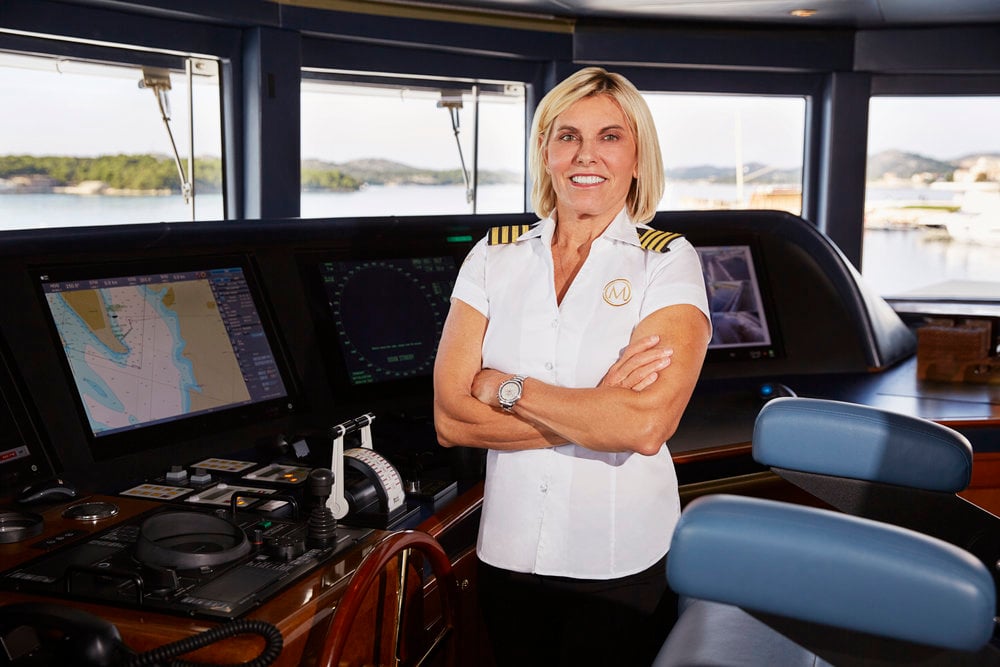 "But at the same time, they got it," Yawn said about her crew. "Because they were there to do a job and I was grateful for that. We didn't have any resistance when it came to following the rules to deal with the pandemic."
Captain Sandy previously teased a completely different 'Below Deck Med' Season 6
Yawn hinted about a "different" season during the Bravo Below Deck captains YouTube special. "A completely different season," she teased about what viewers could anticipate this season. "I think the viewers will really like what we have. A great crew. A diverse crew and I'm really excited to be a part of it. So for me, it was such a wonderful experience. It was actually amazing." 
RELATED: 'Below Deck': Simone Mashile Blasts Captain Lee's Statement That the Yachting Industry Is Diverse
Beyond shooting during Covid, Below Deck Mediterranean Season 6 includes two Black yachties for the first time. Mzi "Zee" Dempers works on deck and Lexi Wilson is the second stew making this cast the most diverse in the history of the series.
'Below Deck Mediterranean' is the second 'Below Deck' series to shoot during Covid
Below Deck Season 8 was the last series in the franchise to pull off a nearly Covid-free season. Cameras captured the crew having to cut the season short as Covid-19 was declared a global pandemic. But cameras didn't stay down for long. Below Deck Sailing Yacht Season 2 was filmed during the summer of 2020 during the pandemic.
Executive producer Jill Goslicky referred to the season as a "miracle" during a Reddit AMA. "We filmed this season of Sailing Yacht in August of 2020," she shared. "Right in the thick of the pandemic. It was definitely scary, and a lot of uncertainty swirled around whether we would even be able to pull this season off."
"I keep calling this season the 'Miracle Season' because I can't believe we pulled it off," she continued. "COVID changed almost everything about how we shoot the show, with safety being the top priority. And I still marvel at the fact that our production crew bravely went out there and pulled this whole thing off. I will forever be in awe of them for that."
The Below Deck Sailing Yacht season was almost cut short when a guest became ill on the yacht. He tested negative for Covid, but his charter was cut short.
RELATED: Below Deck Mediterranean's Colin Macy-O'Toole Dishes About Why Casting 'Below Deck Sailing Yacht' Was Tough