'Below Deck Mediterranean': Captain Sandy Reveals Why She Explodes on Malia White During Season 6
Captain Sandy Yawn shared why she screams "I don't give a f–k" at bosun Malia White during Below Deck Mediterranean Season 6. And she also revealed if she and White still speak today.
Captain Sandy slammed Malia White over a safety issue
Yawn said it all came down to the safety of another crew member and White not taking responsibility for it in a certain situation. "Oh, Malia and I are fine," she told E! News. "We just have to wait and see what happens, but, you know, there are times, even though you're leading people, you get pissed."
She became especially angry when she thought White was shrugging her responsibility. "One of the things that really upset me is when people don't take responsibility and they shrug it," Yawn added.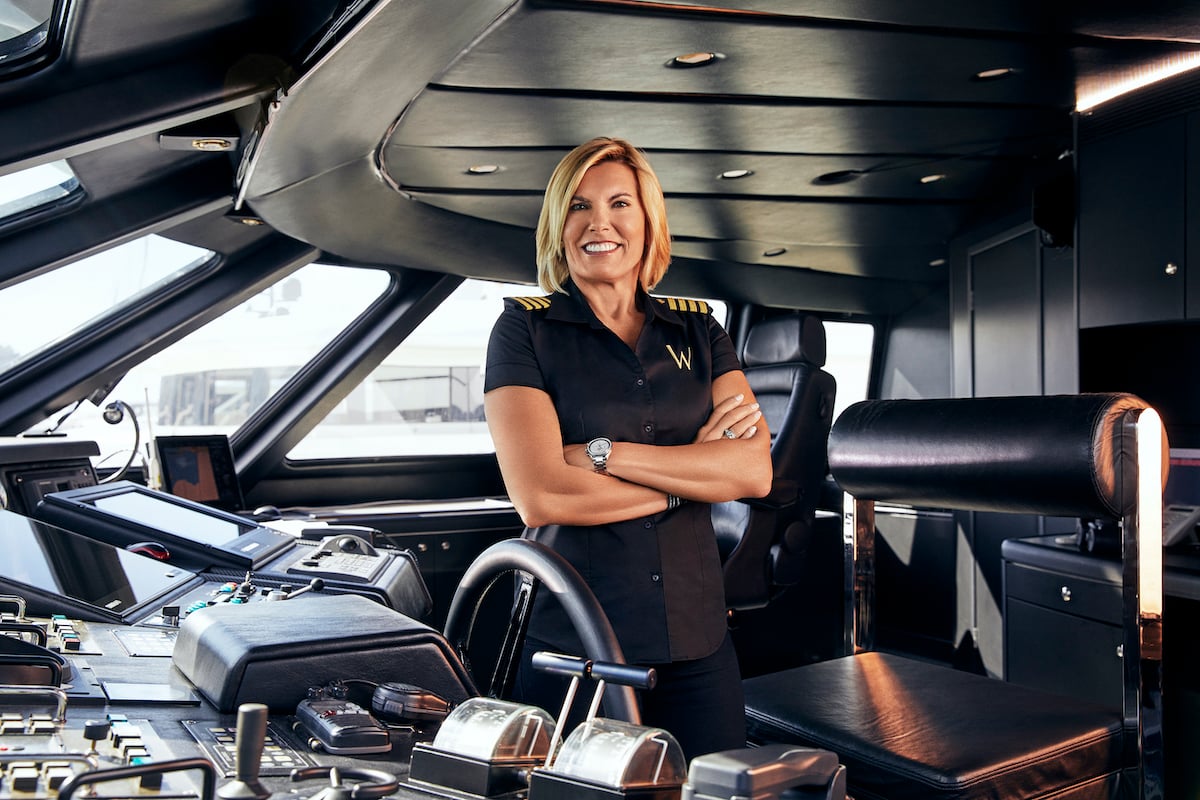 Does Captain Sandy still think Malia White is a good crew member?
White continues to be a strong example of a crew member who takes her job seriously. "Malia is an awesome crew member," Yawn remarked. "She does her job. You know, she always pitches in, you see her washing the dishes. Like, she's a team player. She's a real yachtie." But Yawn said that White still has "a lot to learn still" and added, "She's learning and she's doing the work."
Indeed White does put in the work and displays new certifications and training on Instagram. "Well that's a few more courses in the books! For a lot of these courses I was the only girl in the class- to any ladies experiencing the same thing in your industry, go kick ass!!" she posted along with a slew of certificates.
RELATED: 'Below Deck Mediterranean' Season 5: How Did the Season End and Will Any Crew Return for Season 6?
But she also still finds ways to have fun on deck. White, along with Below Deck Mediterranean crew member Lloyd Spencer went on a crossing together and designed a deck team dance. They shared the video on Instagram. "Happy International Dance Day from our Deck Crew!!" she commented on the video. "This is what an Atlantic crossing does to us!" 
'Below Deck Mediterranean' Season 6 has some challenges, Captain Sandy reveals
Yawn said the season wasn't without its challenges. She told E! News dealing with Covid-19 (coronavirus) protocols were tough, but thankfully the crew adhered to rules without an issue. But weather and other challenges arose and "some things happen, and it wasn't easy for me to navigate," she told Bravo's The Daily Dish.
Plus the crew was really ready to party in between charters. "When you come out of lockdown onto a boat, it's like, 'Yeah!' It's like, 'Party on!'" she said. "I felt like it was like, that energy was there, like, incredible."
RELATED: Below Deck Mediterranean's Chef Ben Admits He's a 'Little Too Old for Below Deck' Return
"The cool part was we were still able to film, and that speaks volumes to the team, to the production team, and then to the team onboard," Yawn said. "So, for me, to be able to continue and do this show was a blessing, and on top of it, OK, we got a little bad weather. We'll handle it, you know what I mean?"
Below Deck Mediterranean premiers Monday, June 28 at 9/8c on Bravo.