Below Deck Mediterranean: Captain Sandy Was Ready to Quit and Reveals Why She Returned for Season 6
Captain Sandy Yawn admits she was ready to walk away from Below Deck Mediterranean after a tumultuous season 5. But after some soul searching, Yawn returned for season 6 and said the love of the job and mentoring crew was what inspired her to return.
Why didn't Captain Sandy want to return for 'Below Deck Med' Season 6?
"Last season was the hardest season I ever did in my life," Yawn admitted in a confessional during the first episode of season 6. "Everybody does this. They look back and they have regrets on how they acted. Or what they did. I was ready to go this is it."
During season 5, Yawn dealt with a chef who wasn't quite up to superyacht standards and a chief stew with a vape pen and unregistered Valium on board the boat. She fired both crew members but added that she didn't fire chief stew Hannah Ferrier just because of the medication.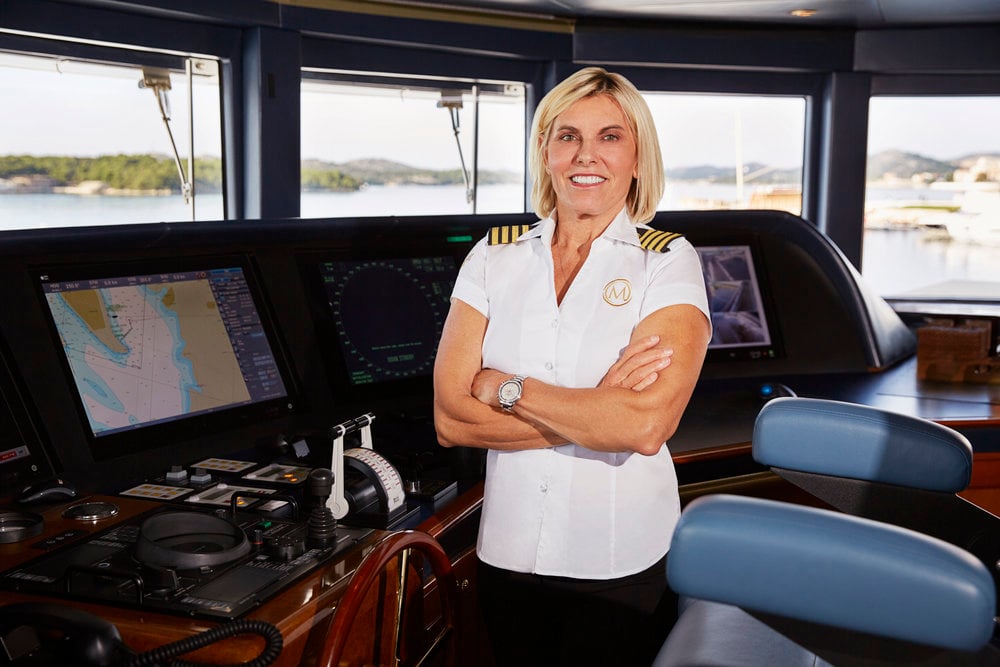 "I handled it like the book," Yawn told Showbiz Cheat Sheet. "I fired Hannah because I don't trust her as a crew member on board at all, that's why I fired her."
She added, "I am responsible for every life on board. And I go to prison if something catastrophic happens. I don't just get a slap on the hand or get fired. I go in front of a federal judge. Would you take that risk with a crew member that had Valium and marijuana in their cabin? No, I don't think so."
Why did Captain Sandy return to 'Below Deck Mediterranean'
Yawn admitted she didn't want to endure another season like season 5 again. "This is the stuff that defines our character," she continued in her confessional. "Can we find it when we are ready to give up? I come back because I love to mentor people. And I want to lead a team. That's why I'm here."
Yawn returned this season with an entirely new crew, except for bosun Malia White. White appeared on Below Deck Med Season 2 and 5.
RELATED: 'Below Deck Mediterranean': Katie Flood 'Would Have Not Survived' the Season Without a Surprising Crew Member
Yawn shared that she is challenged once again this season too. She teased that "some things happen, and it wasn't easy for me to navigate." In addition to the typical hiccups that can come with yachting, the crew dealt with Covid-19 (coronavirus). "The cool part was we were still able to film, and that speaks volumes to the team, to the production team, and then to the team onboard," Yawn told Bravo's The Daily Dish. "So, for me, to be able to continue and do this show was a blessing, and on top of it, OK, we got a little bad weather. We'll handle it, you know what I mean?"
Captain Sandy and Malia White experience a rocky moment this season of 'Below Deck Med'
Yawn offered some insight into the tension she encounters with White this season. She first assured fans their working relationship is still intact. "Oh, Malia and I are fine," she told E! News. "We just have to wait and see what happens, but, you know, there are times, even though you're leading people, you get pissed." Yawn screams at White when White didn't report that a crew member was injured.
"One of the things that really upset me is when people don't take responsibility and they shrug it," Yawn said about not being notified that the crew member was hurt.
RELATED: 'Below Deck Mediterranean' Season 6 Cast: Fans Can Expect 'a Really Good F–king Time' This Season
She added, "Malia is an awesome crew member. She does her job. You know, she always pitches in, you see her washing the dishes. Like, she's a team player. She's a real yachtie."
Below Deck Mediterranean is on Monday at 9/8c on Bravo.