'Below Deck Mediterranean': Captain Sandy Reveals Which Crew Member's Yachting Success Shocked Her the Most
Captain Sandy Yawn said deckhand Max Hagley's success has surprised her the most since his season of Below Deck Mediterranean. Yawn said Hagley has soared in yachting after being a green deckhand during season 2. He made such a huge impression on her that that he made her "dream team" list.
Captain Sandy was most surprised by Max Hagley's success since 'Below Deck Mediterranean'
Hagley went from green deckhand to bosun and first officer status, Yawn said.  "He was not a boat guy," she recently told Bravo Insider. "He's advanced from a guy to me, from a guy who couldn't secure a line — and I didn't realize that until I watched the show — to someone who's actually doing all [the] jobs that a bosun and a first officer [do]."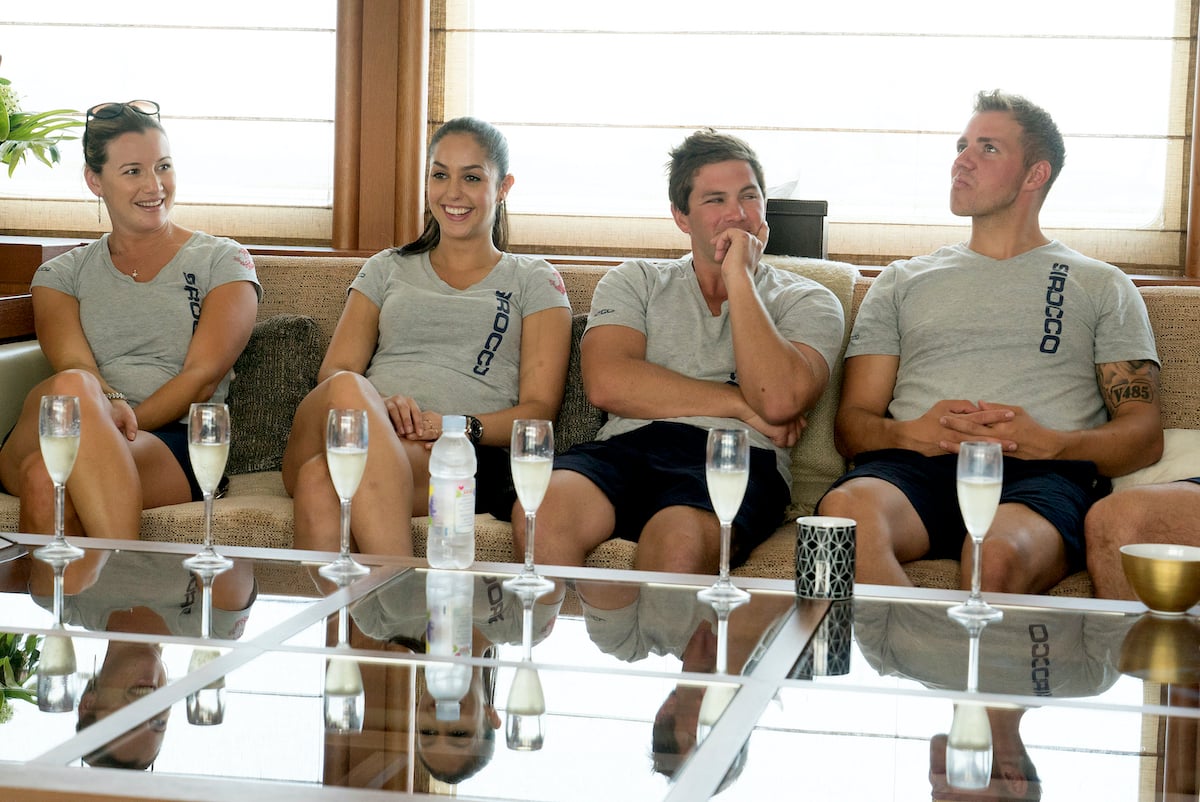 "Max could not tie a line," Yawn recalled. "Did you know that Max practically is a first officer on a vessel? He does everything, and he's based in Spain." Hagley is working aboard a smaller boat and recently worked with Daisy Kelliher from Below Deck Sailing Yacht.
Max Hagley made Captain Sandy's 'Below Deck Mediterranan' dream team list
Hagley also made Yawn's list of crew members she'd love to work with again. Yawn offered a short list of some of her favorite crew members during an Instagram Live chat with Christine "Bugsy" Drake.
"You're just such a good human being and I'm grateful that we met," Yawn said to Drake. "I always say my dream team, you'd definitely be on it. Like if I ever go back to the real world of captaining, you know, just like get on a boat, I'd hire you, Max … I miss Max! People miss Max. You know what I mean? Max is so funny."
"You know, I just love Max," Yawn added. "And Wes [Walton], he's a great guy, Wes. There are some great people out there. So I feel blessed and I'm so proud of you with this book and I can't wait to buy it."
Max Hagley says Captain Sandy is a 'fantastic soul'
Hagley also has nothing but respect for Yawn. He refered to her as a "fantastic soul" in his Instagram birthday message, adding "I love the way you look at life and the positive attitude you have towards EVERYTHING!"  Hagley recently said he'd love to return to the show.
But added that being green actually worked in his favor on season 2. "I didn't really know right from wrong, so I was literally like, 'oh that's how it must be done,'" he shared on the Below Deck Sailing Yacht Pita Party. "But now, I'd definitely be a bit more opinionated and sort of driven."  He even said he was "the worst" at his job during an appearance on Watch What Happens Live with Andy Cohen. But added, "Fake it until you make it."