'Below Deck Mediterranean': Captain Sandy Reveals What She Does During the Crew Nights Out
What do Below Deck captains do when the crew is partying on the town? Captain Sandy Yawn from Below Deck Mediterranean recently offered a peek into what she does during crew nights off.
"I get a lot of Qs asking what I do when crew go out on their nights off. I'm usually still working, exercising, getting rest or grabbing a meal with friends," she tweeted. Yawn added that she enjoys going to dinner, but craves her quiet time too. "I do love going out to dinner, concerts etc. But I also value my quiet time," she added on the thread.
Of course, some fans wonder how she can sleep through all the noise and partying on the boat. Producers noted that Yawn slept through the epic crew smack down in the hot tub and crew mess earlier this season. But Yawn said, "It's a big boat!"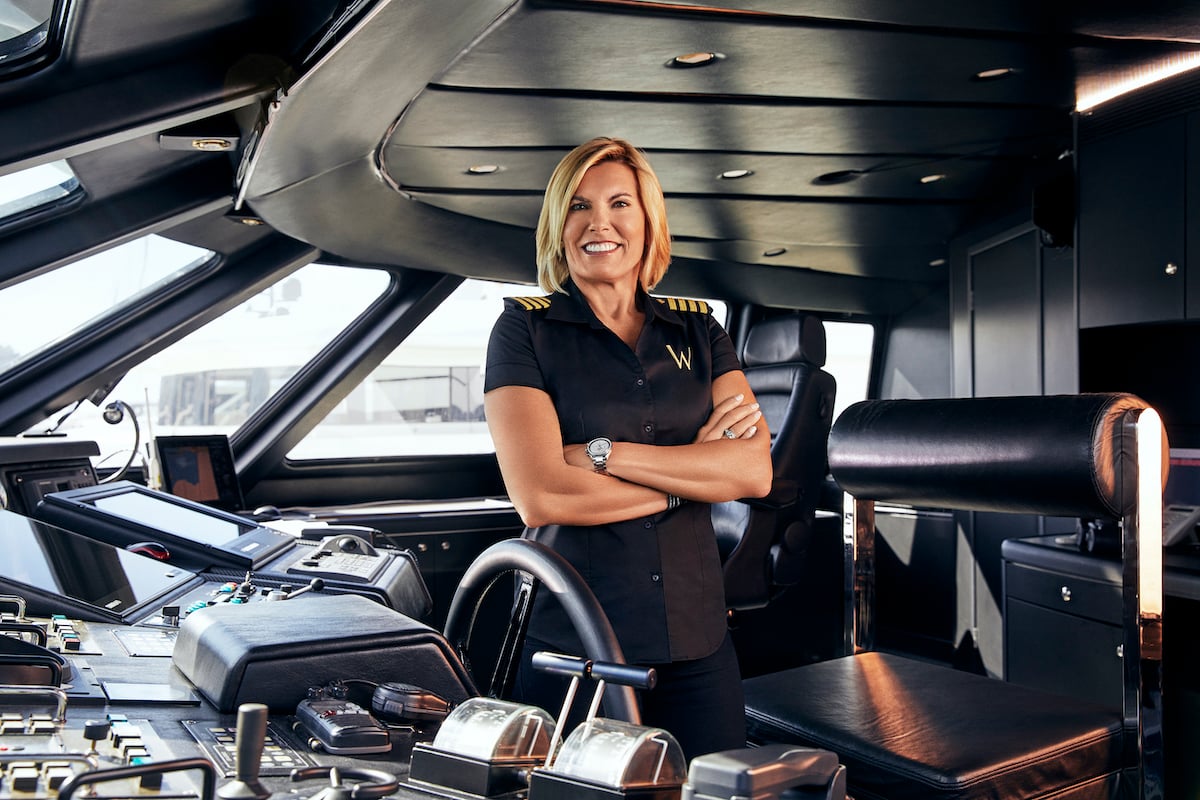 Yawn also added in another thread, "It's a big boat with a lot of big decks! I don't go out and party with the crew." And while Yawn doesn't party with the crew, she typically joins them for the last dinner of the season. But even then she retreats back to the boat and the crew goes out on the town.
She also doesn't party with the crew because Yawn is sober. She recently celebrated 33 years sober and credits yachting for helping her turn her life around.
So what else does Yawn like to do in her free time? She recently launched an ocean sustainability program for schools. "I'm thrilled to share with all of you that my love of children has propelled me to launch a children's program to be offered in schools starring a somewhat ragtag crew of Ocean Rangers," Yawn told Showbiz Cheat Sheet in March 2021. "Their mission is to explore the beautiful ocean together while teaching precious children around the globe the importance of the ocean."
RELATED: 'Below Deck Med': Captain Sandy Shares Why Season 6 Was a Challenge to Make Crew Changes
She also purchased a historic building in Jacksonville, Florida with the hopes of someday turning it into a restaurant. She shared why she chose the location for the potential eatery.  "Back in the day, when I was in court a lot, I used to walk across the street right after court – when I was very young and in trouble all the time – and I found to place to eat," Yawn shared with the Jacksonville Business Journal. "So, I thought the judges, the lawyers, the staff need a place to go for lunch."
RELATED: 'Below Deck Mediterranean': Malia White Teases Rough Seas Ahead With Captain Sandy
And of course, she spends plenty of time with her girlfriend Leah Shafer. Shafer chatted with Showbiz Cheat Sheet about being in a relationship with someone who is in the spotlight. We can be out in public and all of a sudden someone screams, 'Oh my God, Captain Sandy!' At that moment I don't exist any longer and I'm just some girl standing there," Shafer joked in a 2020 interview.
"I laugh and joke that I am the personal photographer. I offer to take photos because I want to support Sandy and her fan base and I believe in humility," she added. "Most fans are very respectful and say hello to me, or Sandy will introduce me."
Shafer and Yawn typically enjoy time with friends, going on bike rides and hikes in Denver. They also enjoy traveling and visiting family.