'Below Deck Mediterranean': Captain Sandy Shades Captain Lee Over How He Handled a Drunk Charter Guest– 'I Would Never Talk to a Guest Like That'
Captain Sandy Yawn from Below Deck Mediterranean said she would have handled the drunk charter guest who went swimming at night on Below Deck very differently than Captain Lee Rosbach. She added, "I would never talk to a guest" the way Rosbach did.
What would Captain Sandy do if she had a drunk charter guest like Delores Flora from 'Below Deck'?
Watch What Happens Live with Andy Cohen host Andy Cohen asked Yawn how she would have approached the situation from Below Deck Season 8. Drunk charter guest Delores Flora got drunk at dinner and then dove into the water at night after Rosbach told her not to go swimming. He was visibly furious, barking at her while she treads water. He initially vowed to kick the entire party of guests off the boat. But later, he just had Flora removed the next day.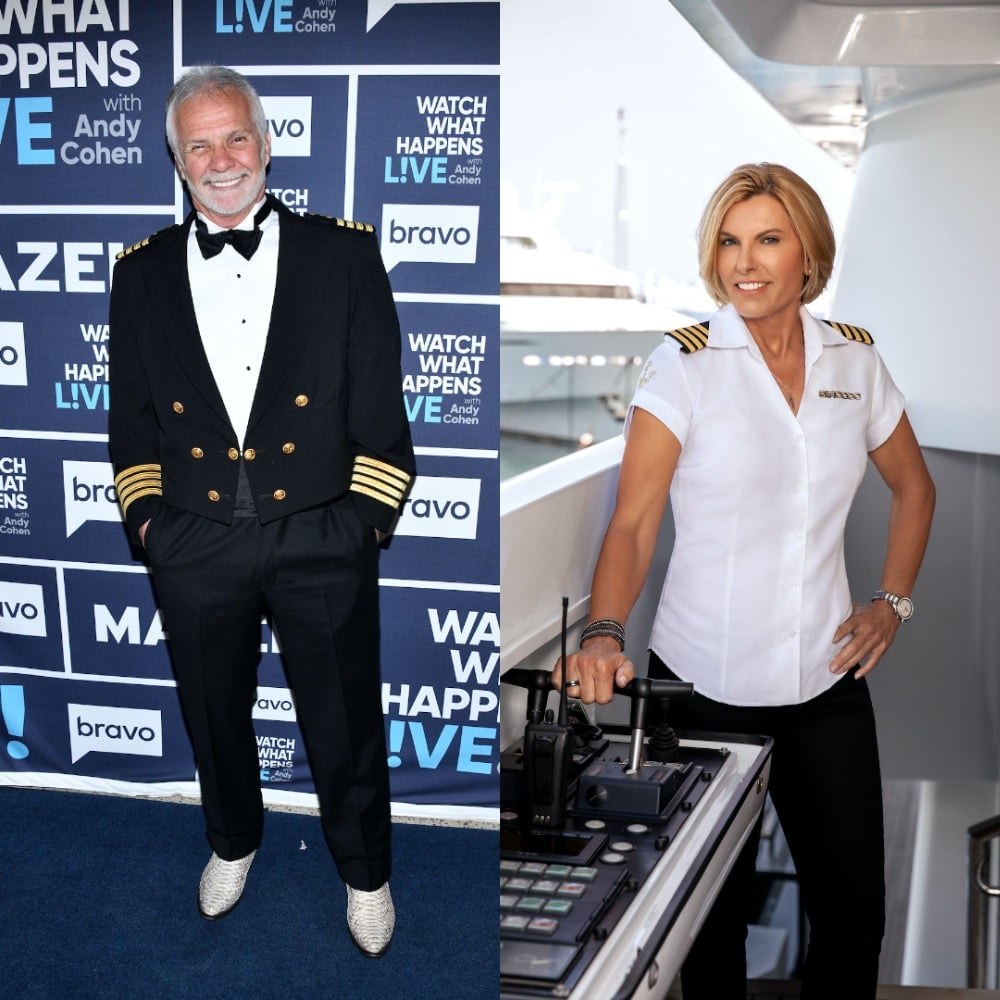 Yawn said she would not have yelled at the guest. "You know, I wasn't there, but I would never talk to a guest like that," she remarked. "I just would say … I'd shine a light on them and would say 'Would you please come in.' I would send my crew in the water to be with them. To make sure they had fun."
"Because at the end of the day … people swim at night," she continued. "And they jump in the water when they are drunk. That's chartering. That's yachting. I think I would handle it a little differently."
Why was Captain Lee angry at Delores Flora?
Rosbach backed up his actions when Flora jumped overboard after she got drunk during dinner. "Delores diving into the water is the ultimate f–k you to the captain," Rosbach said in a confessional during the episode. "She's drunk, it's dark, I don't need somebody jeopardizing their own life on my watch," he added. "That is not f–king going to happen." Rosbach and the guests told Flora it was a bad idea to jump in the water while Flora was still at the dinner table.
RELATED: 'Below Deck Mediterranean' Features Some of the Biggest Kitchen Disasters and Meltdowns in the History of the Show
Plus, chief stew Francesca Rubi agreed that Flora was being extremely disrespectful to Rosbach. "She's like totally disrespecting Captain Lee," Rubi said in a confessional. "She's disrespecting me, she's disrespecting all of the crew. It's about safety. This has reached another level. It's just mental."
Rosbach ended up on the swim platform and demanded that Flora gets out of the water. But the more he barked, the more she taunted him.
'Below Deck' viewers react to Captain Sandy's comment
Yawn's comment lit up Twitter and the WWHL clip alone. Fans wondered if Rosbach and Yawn were in a feud. "Sandy is mad at Captain Lee because he said he wouldn't have fired Hannah over the Valium, that it wasn't a fireable offense," one person commented on the thread. "And I think she's upset he didn't have her back. But Dolores was drunk out of her mind and defied his orders. She had to go!! Love Captain Lee!"
RELATED: Below Deck Mediterranean: Captain Sandy Was Ready to Quit and Reveals Why She Returned for Season 6
But another viewer thought Yawn gave a thoughtful answer to the question. "I think Captain Sandy has a point. There is more than one way to handle things. The captains make a call when they are in the midst of things. That is why Captain Sandy noted, 'I wasn't there.'"