'Below Deck Mediterranean': Captain Sandy Surprises Fans With a Shout out to Chef Adam
Captain Sandy Yawn from Below Deck Mediterranean has no hard feelings toward chef Adam Glick and would choose him from the Below Deck chefs to be her private chef. "I actually really like Adam, because he's an awesome guy," she said during a recent appearance on Watch What Happens Live with Andy Cohen. "So I think … personal chef would be Adam." 
Chef Adam is a personal favorite, but maybe not for Captain Sandy's 'Below Deck Med' guests
But on the flipside, Yawn said she'd trust Glick the least to stick to the guests' preference sheet. Of course, she has good reason to feel that way. A guest requested "no onions" in his food on charter during Below Deck Med Season 2, but Glick added them anyway.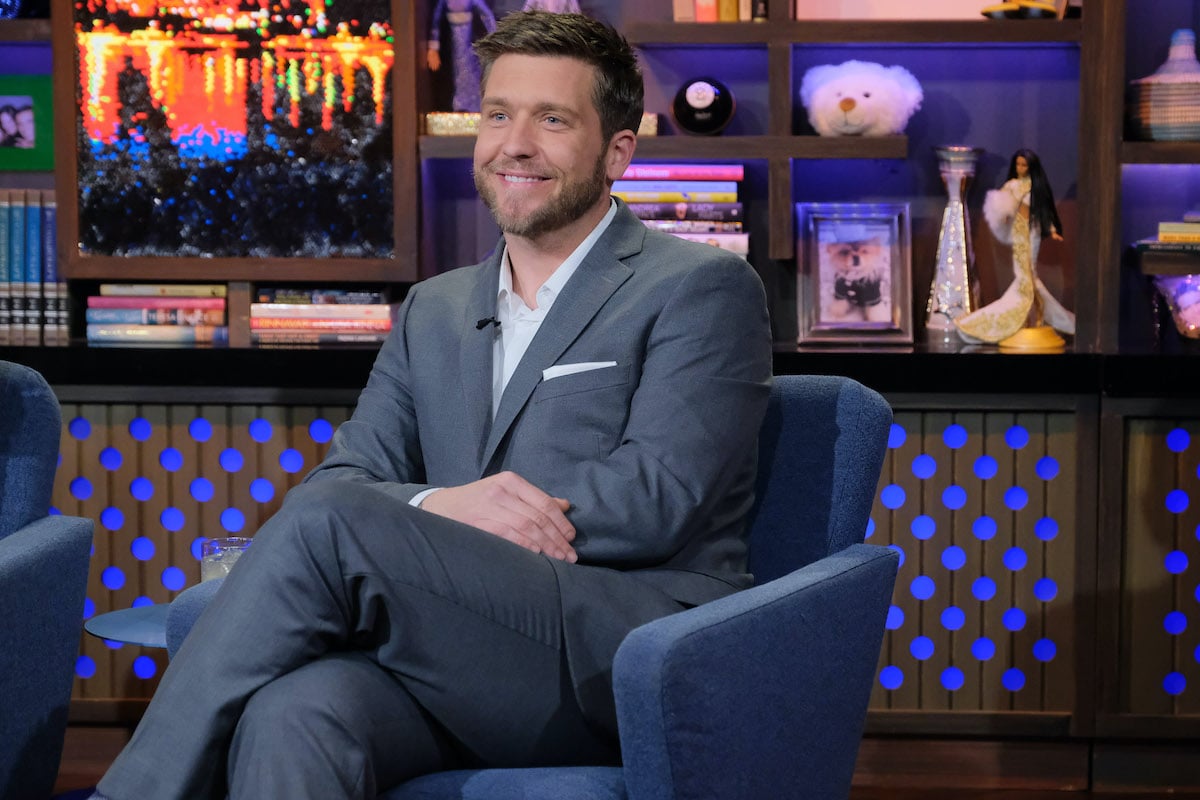 Yawn was recently asked on Twitter if Glick was a favorite chef from the series. "Adam didn't follow the preference sheet and put onions in the client's food when he asked him not to. So no, he is not. Ben and Tom were the best on #BelowDeckMed," Yawn replied.
But personally, Yawn was always in Glick's corner, even giving him a second chance after he purposely added onions to the guest's dish during season 2. "Everyone deserves a second chance, and I'm all about believing in people," Yawn told Bravo's The Daily Dish prior to season 3. "And someone gave me a chance. And I really believe that there is a soul inside of their human bodies that really wants to do well." 
Chef Adam seemed to shade Captain Sandy on 'Below Deck Sailing Yacht'
Glick and Yawn hung out after Below Deck Mediterranean Season 3 when he met up with her in Colorado. They had mutual respect for one another and Yawn cheered for Glick's success. That's why his comments about her when he joined Below Deck Sailing Yacht came as a surprise.
Glick's first Below Deck Sailing Yacht confessional seemingly shaded Yawn. "So, it feels really good to work for someone that actually trusts the crew," Glick said after cameras flashed back to Below Deck Med. "I guess the big question is if he'll be able to trust us all season long."
He later clarified his remarks, which didn't seem to make his comments any sunnier. Glick appeared on WWHL and a caller asked him to share the biggest differences between Yawn and Captain Glenn Shephard. "The key difference is that Glenn really allowed me to excel," he said. "You know, he just let me go. And he trusted me." 
Captain Sandy said Chef Adam got 2 seasons of 'Below Deck Med'
Yawn said she was saddened by Glick's comments about her. "Yep…was sad to hear that from Adam," Yawn responded on Twitter to a viewer's question about Glick. "He got 2 seasons on #BelowDeckMed, one of which was a redemption season. Hope he learned from his BDM experience and brought something special to #BelowDeckSailing. Thanks for your support of BDM!"
Glick has yet to comment on Yawn's latest personal chef remark.
Below Deck Mediterranean airs on Mondays at 9 pm ET/PT. New episodes will be available on Peacock one week early on Mondays.