'Below Deck Mediterranean': Captain Sandy Explains Why the 4th Wall Is the Hardest Part of the Show
Captain Sandy Yawn from Below Deck Mediterranean recently revealed that having to avoid getting water for the camera crew or making sure producers are fed is one of the toughest aspects of having a camera crew on charter.
Yawn, along with Captain Glenn Shephard from Below Deck Sailing Yacht and Captain Lee Rosbach from Below Deck participated in a Below Deck captains YouTube discussion, which is when the captains addressed the question of having a film crew on charter.
"For me, the hard part is the fourth wall," she admitted. "Because in yacht world, we're people-people. We're used to taking care of people." Shephard agreed with Yawn's assertion.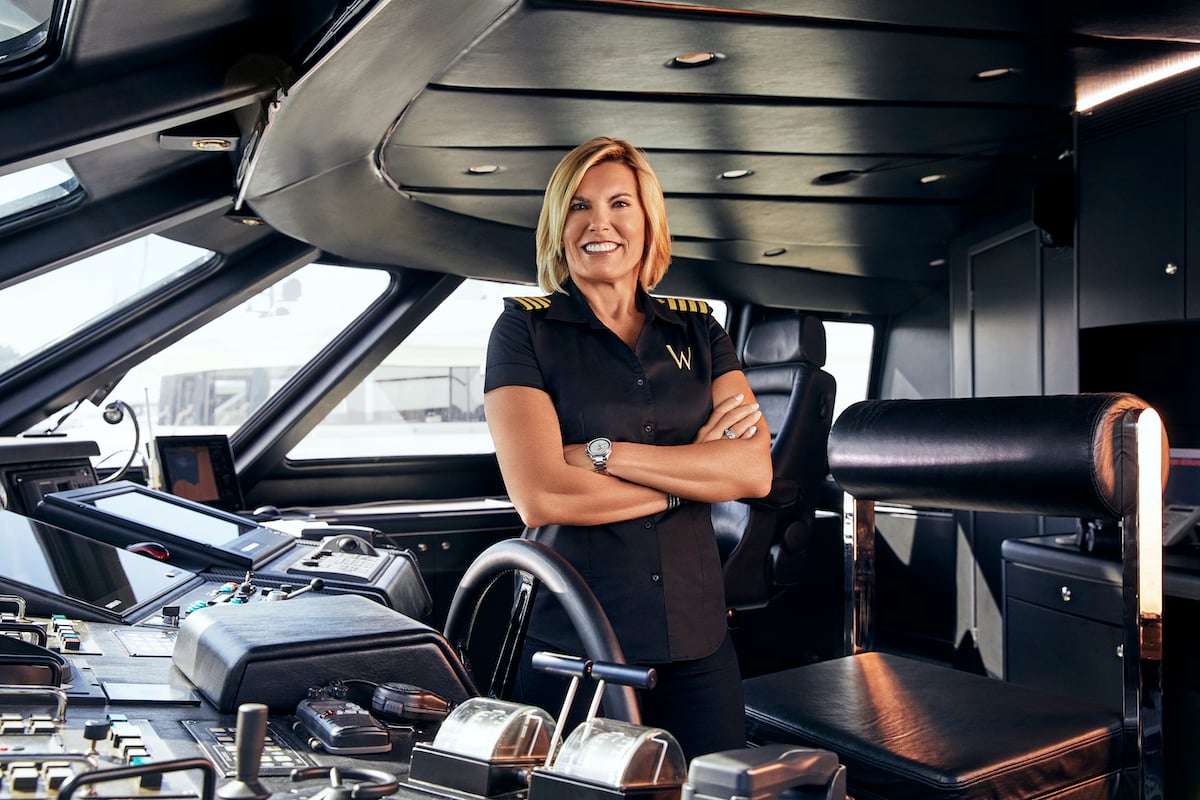 Captain Sandy wants to care for the production crew on 'Below Deck Mediterranean'
"So you got this film crew and you see how hard they carry, these cameras are insanely heavy," she said. "And they're walking up and down the stairs and the stairs are so steep. So see that the mike boxes … " Adding, "I just want to take care of them. I want to serve food. I want to make sure they're hydrated."
Yawn said she even worries about the producers, like showrunner Nadine Rajabi who moderated the discussion. "And you Nadine," Yawn said. "You guys are in that room, it's so cramped. You got all those screens. You're dealing with our emotions, our tempers, everything that's going on. So I think about the entire vessel being the crew. I don't look at production and our crew. To me, we're one crew. And that it's hard for me to keep that fourth wall and not break it, which is so important because I'm that charter captain, I'm used to taking care of people."
'Below Deck' yachties are forbidden from interacting with the production crew
Unlike other reality series, like Family Karma, for instance, Below Deck producers strive for a traditional documentary-type format where they are not a part of the storyline.  The New York Times reported the crew "are banned from interacting with, or even acknowledging, the coterie of producers, editors, camera operators, audio specialists, fixers, and occasional representatives from Bravo network brass who spend weeks tracking their movements." 
Rajabi told The Times that filming the show is a spectator sport. "We watch this like a soccer game," she said. "We're, like, screaming." Executive Producer Courtland Cox finds that he's constantly anticipating human behavior from inside the control room. "I find in my brain, when people are having a conversation, my brain instantly shifts to watch the person as they're getting a piece of information," he said.
"I'm so used to anticipating guest reaction on stuff," Cox said. "I go to restaurants now and I literally, when a plate is set down, stare at the person who's about to eat it. I'm like, 'Oh, he doesn't like it. And she's annoyed that he doesn't like it.' And my wife is like, 'Will you please just keep eating?'"