'Below Deck Mediterranean' Cast Fields Trolls, Captain Sandy Slams Attacks
The Below Deck Mediterranean cast received "hateful messages" from fake accounts and Captain Sandy Yawn is done with the trolling.
Yawn slammed a Twitter user for callously coming for her sobriety and also for those who troll the cast for fodder. She reminded people that they watch the show for entertainment and being cruel online will not be tolerated. "Hate from Twitter & other social platforms is huge," she shared on Twitter. "Every season we have crew attacked relentlessly. It's a show. Enjoy it or don't, just leave out the incessant cruelty. It is not humorous, it is lazy & sad. Judge yourselves 1st B4 tearing someone you don't know down."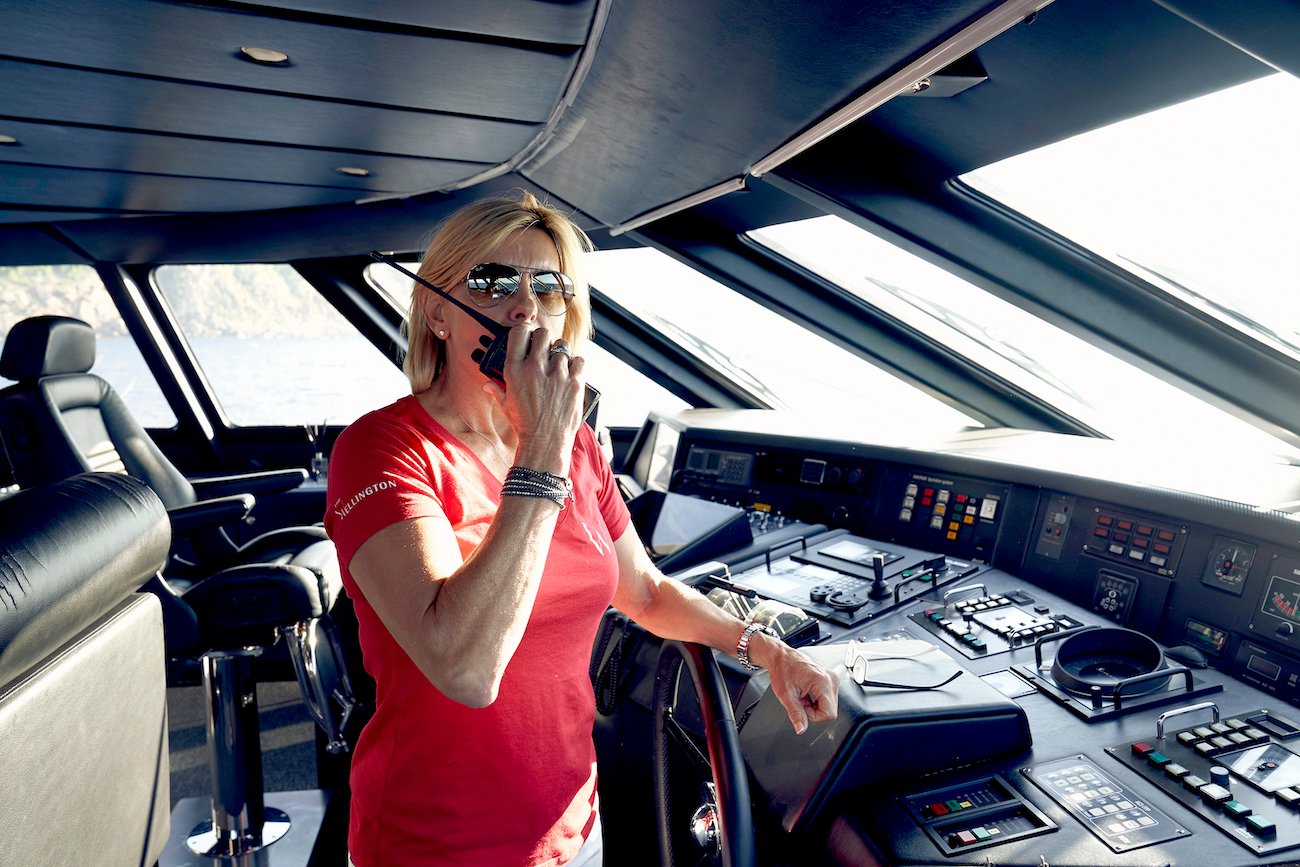 Yawn's comments came when someone questioned her sobriety on Twitter. She simply shared a fun post about the show. But a Twitter user couldn't help but attack her when a fan commented that Yawn was an inspiration. The person took the comment too far, which was when Yawn had to step in. "I'm laughing at the part that she is an inspiration," the person wrote.
Another fan in the thread said that Yawn's sobriety was an inspiration, which was met with, "Not sure she really is though…" That's when Yawn had enough.
"How dare you!" Yawn slammed the comment. She added, "Do not question my sobriety. I choose to help people by sharing my recovery. This kind of comment hurts all in the battle."
RELATED: Below Deck's Daisy Kelliher Names Her Favorite 'Below Deck Med' Cast Member (Maybe They Should Date?)
The Below Deck Mediterranean Season 6 crew have fielded their own negativity on social media as the season heated up. Deckhand David Pascoe shared on his Instagram story that he and the crew have received negative direct messages. "You've seen the episode, you've seen the chaos, but you didn't see the happiness," he shared. "So much negativity from some fans but I just have fond memories from the good times!"
He added, "Me reading hateful messages from fake accounts about my crew this season," he wrote along with a photo from the hot tub. "Heineken and Haribo over racists and reprobates."
Deckhand Mzi "Zee" Dempers shared on his Instagram story too. He posted a photo looking through a pair of binoculars. "Looking at the haters in the DMs," he wrote, "Just a reminder for people to stand for what you believe in and support that."
"For those of you who enjoy the show for what it is," Pascoe added in his story. "And can do so without the need to harass, bully or belittle cast members."
RELATED: Below Deck's Alli Dore Recalls Horrifying Birth Story: 'It Was Another Level of Cruel'
Pascoe has talked openly about dealing with grief and negativity. He empathized with Lexi Wison, who aggressively attacked the crew, but said her father had recently died. During a recent episode, he shared how he was overwhelmed with grief when two of his closest friends died in a car accident. He felt guilt and understands the range of emotions someone can encounter after a significant loss.
"I spoke very openly about my own personal battles with mental health including a darker time in my life when I was suicidal," he told Starry Mag, referring to the confessional. "It was an opportunity for me to talk about something sincere and hopefully raise awareness and be able to build a platform moving forward to help those in need."
He also reminded fans to always be kind. "Some people have a lot going on in their personal lives which can reflect negatively on a working environment," he replied to a fan's question in his Instagram stories.