'Below Deck Mediterranean': How Much Do Charter Guests Pay on the Show Versus Real Life?
Below Deck Mediterranean can provide a cost-effective way to take a yacht vacation as long as being filmed 24/7 is included in the plans. Charter guests pay significantly less money to be on the show. But their vacation typically lasts fewer days on the boat. They are also not afforded the privacy that many yacht vacationers desire, which includes rules imposed by production. Below Deck guests are also subject to social media ridicule and scrutiny too, so is the savings worth it?
How much did guests pay for 'Below Deck Mediterranean' Season 6?
Below Deck Mediterranean Season 6 guests paid about $40,000 to $45,000 for their Croatian charter. Some guests stayed on the boat for only a few days, whereas others, like Roy Oribison Jr.'s group, stayed for five days. "We have two charters that will be 2 nights, 3 days for the discounted price of $40,000," according to the charter sheet from production.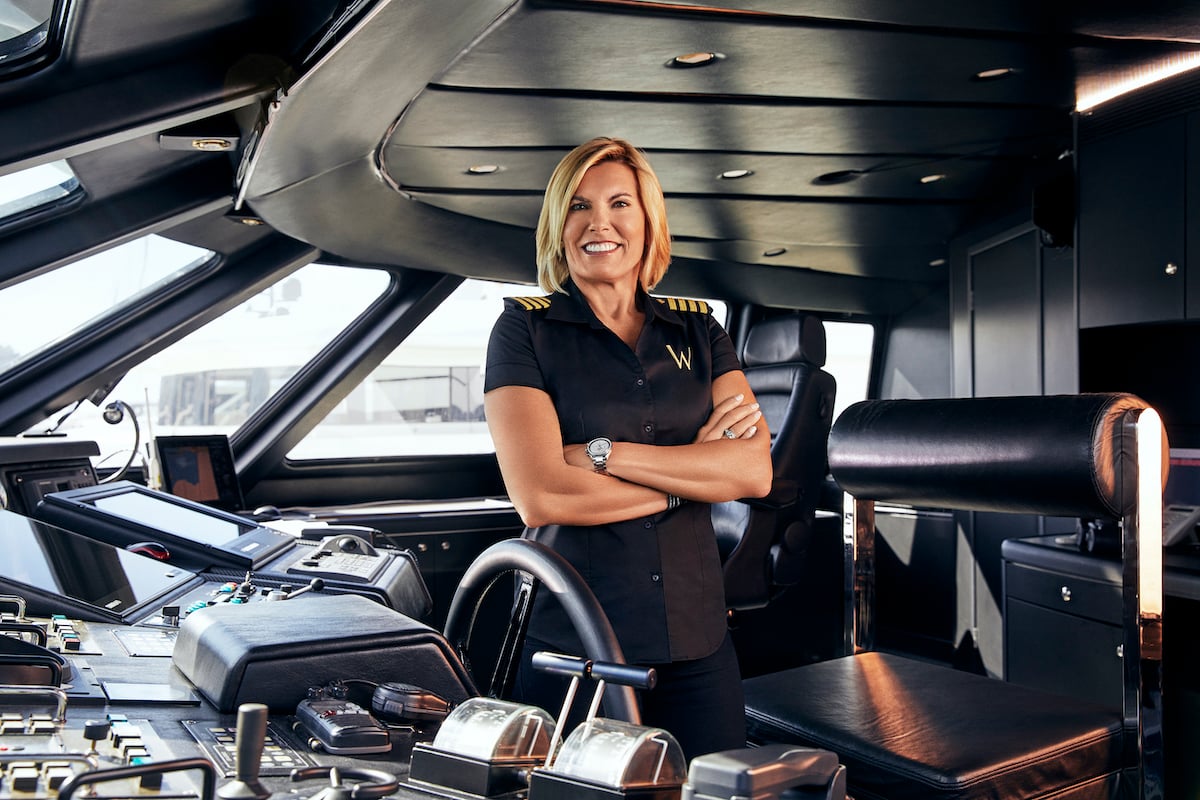 "There are 5 charters that are 3 night, 4 days at $45,000," the description continued. "The charter fee covers round trip economy airfare to/from Malta for everybody in the group (maximum of 8 total guests), hotel accommodations the night before and the night after your charter (maximum of 4 rooms), all food and beverages on the yacht and a personalized itinerary while on charter."
How much does it cost to charter Lady Michelle from 'Below Deck Mediterranean'?
Charter guests would pay significantly more money to charter Lady Michelle, which is the yacht featured on Below Deck Mediterranean Season 6. Guests would pay $275,000 per week if they chartered the yacht during the same time the crew filmed. The price goes up to $310,000 to charter the yacht during the "high" season.
RELATED: 'Below Deck Med': How Much Does It Cost to Charter a 'Below Deck' Yacht per Day?
Other yachts featured on the show are just as pricey. The Wellington from Below Deck Mediterranean Season 5 can set vacationers back about $270,000 per week. Below Deck yacht prices range from $140,000 per week to more than $300,000 per week.
'Below Deck Med' tips are 20% of the full-price yacht fee
The production sheet shared with charter guests also touched on tip policy. "Additionally, the charter group is responsible for the cash tip which is typically 20% of the original, full price charter fee – not the discounted price," according to the call sheet. "On average, the gratuity per charter has been between $15k to $20k and is solely at the discretion of the charter group and sky is the limit."
RELATED: 'Below Deck Mediterranean': Terez Lauren's $25,800 Tip Puts Season 6 Crew on Track to Smash Season 5 Record
Orbison and Terez Lauren tipped over the $20,000 limit. In fact, Lauren said she would have tipped $100,000 if the charter was better. She still gave the crew the highest tip thus far of $25,800. But latest charter guest Athena Lucene tipped $15,000, which was still within the limits. But she was dragged for the low tip while making high demands on the crew.
'Below Deck Mediterranean' guests also have a few extra rules
Lauren also dished about behind-the-scenes rules they had to follow too. The guests aren't allowed to talk to producers even while they are being mic'd, she said on Another Below Deck Podcast Patreon episode. "You can't say Bravo," she added. 
RELATED: 'Below Deck Mediterranean' Season 2 Cast Decision Changed the Franchise Direction Forever
Also, guests can't play music due to licensing issues. "We had one song for the wedding that we paid for," charter guest Lee Percenti said. "For the rest of the night, I thought they were gonna make us look weird because we'd go in our room and shut the door. We'd open it and be like, 'Hey we'd like eight espresso martinis. Thanks.' Shut the door. And go back to the dance party." Because the guests couldn't play any music that would be filmed, they partied behind closed doors.