'Below Deck Mediterranean': Chef Kiko Finally Tried 'Vegas' Nachos and He Thinks They Are 'Super Fancy'
Chef Hindrigo "Kiko" Lorran from Below Deck Mediterranean Season 5 finally got to try "Vegas" nachos when he recently visited Las Vegas and he thinks they are "super fancy." Lorran playfully shared a video from a Las Vegas restaurant where he sampled the nachos that ended up being his downfall last season.
Chef Kiko finally got to sample some gourmet Vegas nachos
"So this is Las Vegas nachos," he said in an Instagram story video. The nachos are piled high with a number of toppings. His girlfriend sits nearby and laughs. "Right Nicole? Super fancy, huh? It looks delicious." Lorran tagged the Vegas hotspot, Nacho Daddy, and also took a shot of the massive nacho menu offering.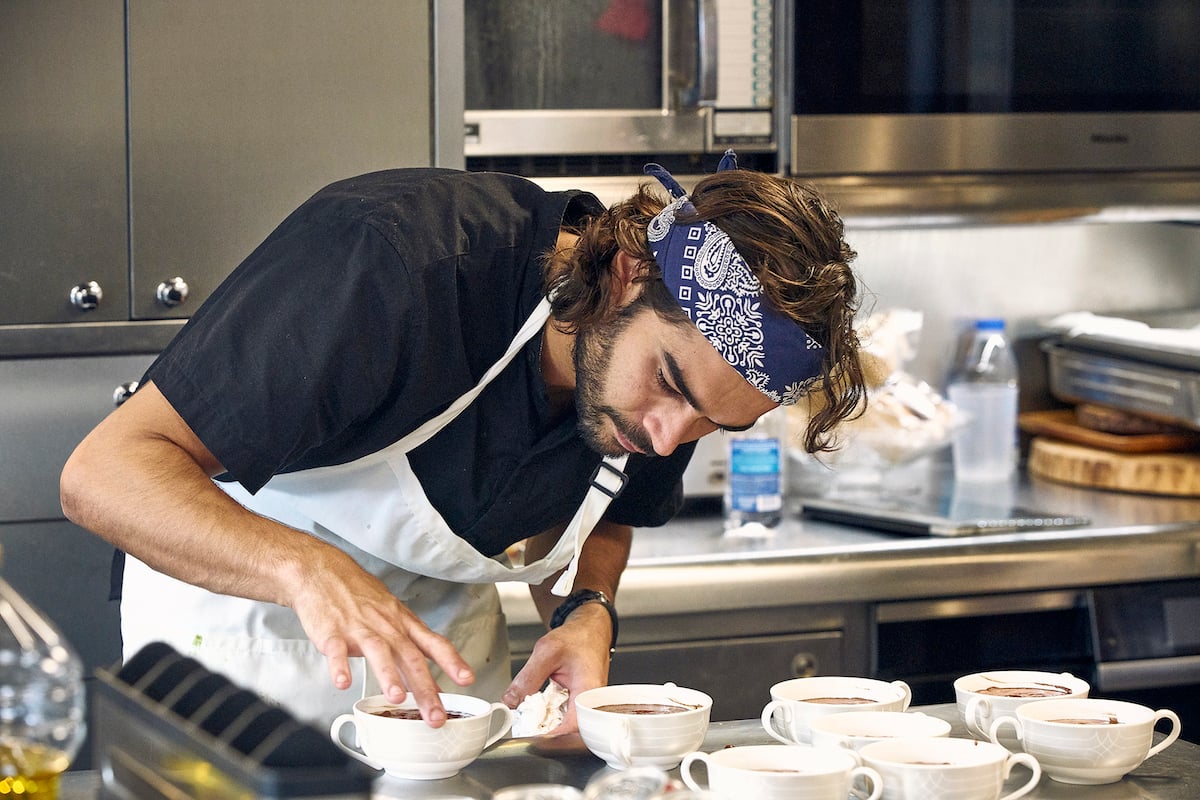 Lorran is road tripping through the U.S. and visiting national parks. He's also doing some outdoor cooking and created a mouthwatering egg dish for breakfast. "I love Sunday mornings," he posted along with a video. "How were your eggs this morning? @nicole.skwara loved mine, but she said it wasn't enough and asked for a banana." He and his girlfriend are also doing plenty of hiking in the Grand Canyon National Park. He shared a few stunning photos from their adventures.
Why did Chef Kiko want to try 'Vegas' nachos?
Lorran was charged with creating a "Vegas" style dinner when he was the chef on Below Deck Med Season 5. Not being familiar with Las Vegas, he turned to chief stew Hannah Ferrier for guidance. Ferrier suggested nachos but didn't seem to go into detail about how to build the nachos for the guests.
Lorran Googled Las Vegas food to get an idea of what the guests wanted. "Truffle fries would be good," Ferrier said to Lorran, Decider recounts. "Maybe nachos. This is what I eat in Vegas anyway."
"I've never been to Las Vegas but I'm not sure about the menu," he said during the episode. "Because it sounds very simple. Vegas on TV for me sounds very fancy but I'm gonna trust Hannah's advice."
Unfortunately, the guests, who were very gracious, said the food reminded them of a kid's birthday party.
'Vegas night' ended up being Chef Kiko's farewell meal
Did he quit or was he fired after the Vegas meal? Captain Sandy Yawn confronts Lorran when she sees the fare coming from the kitchen. "Kiko…the nachos, honestly, it's really bad," Yawn said to Lorran after she spoke to the guests.
But Lorran tells Yawn that he wasn't familiar with what the guests wanted so he did some Internet research. "I can't say I tried my best because this is not my style of food, I've never been to Vegas and I Googled it," he said. Of course, now Lorran can say he's been to Vegas and has indeed sampled the food (including the nachos).
But at the time, the moment stung. Yawn seemingly tries to avoid firing Lorran outright. But he presses her. "Captain, it's your decision," he said. Yawn tells him to stick to the cooking what he knows. But he says, "Captain, I totally understand. Don't worry, I leave, I leave." Eventually, Yawn nods, yes.