'Below Deck Mediterranean': Chef Mathew Suffered a Horrific 2nd Degree Burn
Chef Mathew Shea from 'Below Deck Mediterranean' was more concerned about putting out a fire in the kitchen when he realized he had horribly burned his finger. How bad was the burn?
Below Deck Mediterranean's chef Mathew Shea suffered a second-degree burn on his finger after he grabbed a pan that was on fire with his bare hands. He quickly extinguished the fire but is heard saying, "Holy sh–t, I burned the sh–t out of my finger." Captain Sandy Yawn arrived in the kitchen to find Shea moaning in pain. Yawn's reaction? "Holy sh–t!" Bosun Malia White thought he had iodine on his finger, but instead, it was his horrifically burned skin.
Chef Mathew said his finger was 'black' after he burned it on 'Below Deck Mediterranean'
Shea ended up bathing his finger in a bowl of ice while still trying to cook. Every crew member who viewed Shea's burn gasped. "Yeah, it was all black on the surface," he told Showbiz Cheat Sheet. "I kept it in an ice pack for a while. Yeah, it was gnarly. And I'm a hypochondriac [laughs]. First the knee thing! Knee 2.0."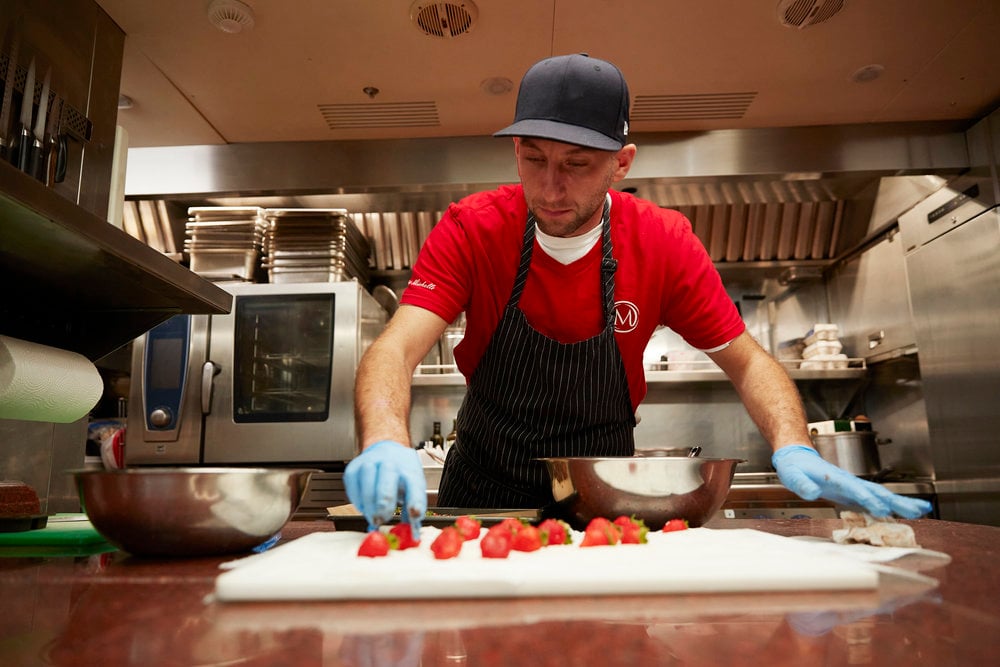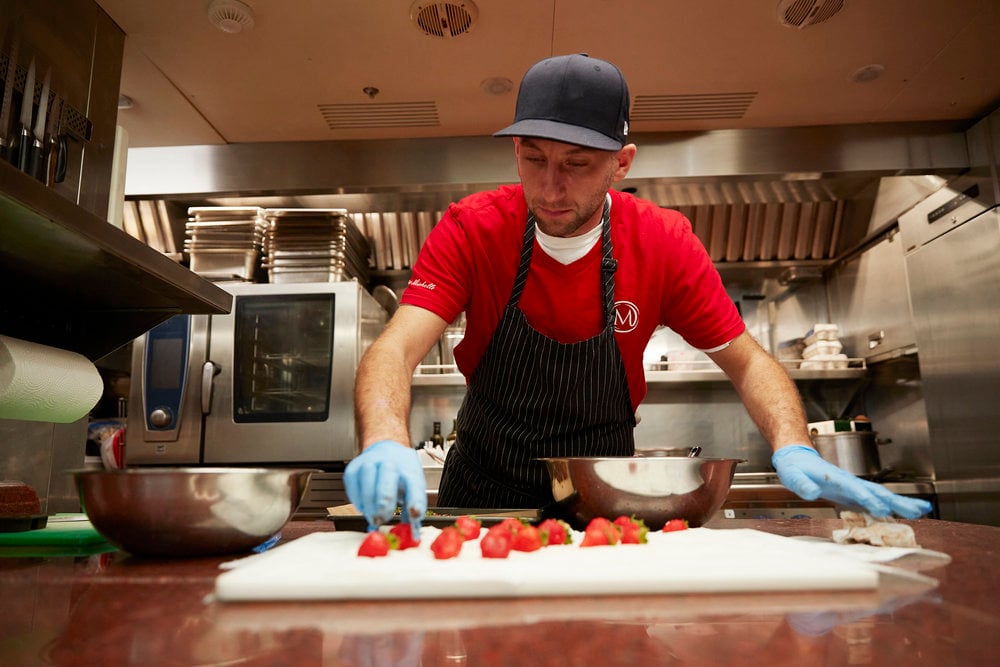 A doctor arrived to treat Shea and shared that he suffered a second-degree burn. The doctor applied medicated gel on the injured fingers and Shea had to wear a glove while he cooked. He still appeared to be in extreme pain despite powering through. Shea is seen immersing his gloved hand into the bowl of ice water while he cooked. "I'm in pain," he admitted to the crew who jumped in to help with dinner service.
Chef Mathew recounts a kitchen horror story on 'Below Deck Mediterranean'
Shea told a kitchen horror story about why he wanted to power through. "I worked at this restaurant, this lady owned it," he recalled in a confessional. "One of the new guys had a pot of fry oil, hot hot. He spun around and it poured all over her arm. She f–king wrapped it and went back to work."
"If she could do that, I'll be fine," he concluded. But that still doesn't mean he wasn't facing some horrible pain while trying to cook dinner for the guests. Just plating the food seemed like it was painful for Shea but he kept working.
Why did Chef Mathew burn his finger on 'Below Deck Mediterranean'?
He burned his finger because all he could think about was to avoid having the fire spread to the boat. "The first thing was to just get the fire out," he told Showbiz Cheat Sheet. "Spoiler alert, the boat doesn't burn down."
"I had a sheet pan on the burners and I was frying something," he recalled. "And I had a paper towel on that. I should have just had a baking sheet as a drip tray. And the [stove] knobs kept turning. I don't know, like every time you would bump into them, they'd go to high heat. So the burner was on beneath the pan that had a paper towel on it and the paper towel caught on fire." Because Shea needed to act quickly, he grabbed the flaming pan with his bare hand. "I just grabbed the pan with my hand and brought it across the kitchen and put it on the sink."
Shea seems to cook another day on Lady Michelle but he had to push through the charter while in extreme pain. Below Deck Mediterranean airs on Mondays at 9 p.m. ET/PT. New episodes are available on Peacock one week early on Mondays.