'Below Deck Mediterranean': Chef Mathew Would Have 'Walked the Plank' if Chef Ben Was in Charge
Chef Ben Robinson from Below Deck Mediterranean and Below Deck got a little salty when it came to chef Mathew Shea's performance. During the latest episode of Below Deck Galley Talk, Robinson rolled his eyes when Shea returned after quitting and was less than complimentary about his food. In fact, he would not have given Shea another chance if he was captain sharing that he would have "already drowned him." Meanwhile, the rest of the Below Deck Galley Talk crew didn't hold back when it came to their observations on Shea's infamous cakes.
Chef Ben from 'Below Deck' would have fired Chef Mathew from 'Below Deck Med'
Robinson seemed to be a little stunned when Captain Sandy Yawn decided to give Shea another shot. "She's a lot nicer than me," he remarked when Yawn told Shea she was going to give him another chance. "He would have walked the plank had I been in charge."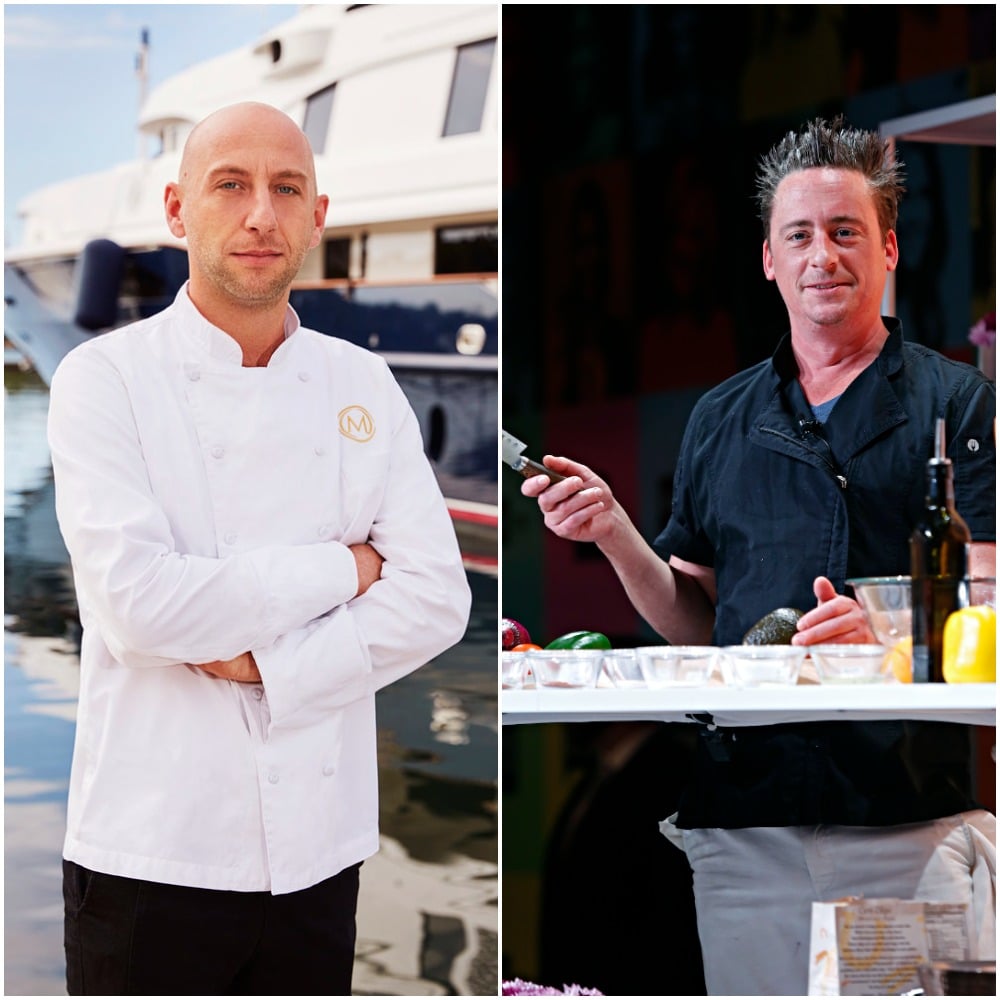 Yawn then said that while she's giving Shea another chance, she'll "drown" him if he quits again. "You see, that's the difference between me and Sandy," Robinson said. "I would have already drowned him." Robinson hasn't warmed to Shea. When Shea said he got an "A" for effort on the cakes, Robinson disagreed. "That doesn't count, there's no effort in yachting," he said shaking his head. He also shook his head with the way the steaks were presented and that Shea served the first course on a small "bread" plate.
'Below Deck Galley Talk' crew cringed when they see the cakes
Josiah Carter had to cover his eyes when he saw the writing on the cake. "That's really bad," he exclaimed. Bobby Giancola asked Colin Macy-O'Toole if he could do a better birthday cake. "Yeah," Macy-O'Toole laughed.
Macy-O'Toole's mother thinks her homemade birthday cakes were better too. "Even the funfetti cakes I make for @ColinMacyOToole's birthday look better than these cakes! Yikes!" she tweeted during the episode. Julia d'Albert Pusey suggested the crew just cover the cake in fruit when stew Courtney Veale smeared the frosting across the top. "I'm cringing," Alex Radcliffe said. "That cake is so ugly."
RELATED: 'Below Deck Med': Chef Mathew's 'Dream Client' Is Jay-Z and He Would Love to Cook for the Grateful Dead
The Galley Talk crew continued to scream. "This cake is making me want to go back into yachting," Robinson said and Kate Chastain said the cake made her want to "puke."
Anastaia Surmava and Alex Radcliffe make a bet on if Chef Mathews gets to stay
Anastasia Surmava and Radcliffe made one of their infamous Galley Talk bets. She thought Shea would remain on the boat and Radcliffe thought this was his last charter. Radcliffe joked that the cakes looked like "science fair" cakes.
Surmava said, "I'm so embarrassed for them" when the cakes were presented to the guests. And added, "They're just being nice" when the guests seemed to be pleased with the presentation.
RELATED: Below Deck's Kate Chastain Says Katie Flood Should Rally Around Chef Mathew (so He Stops Quitting)
So when Shea was told he could stay, Surmava said to Radcliffe, "Chug!"
Episodes of Below Deck Mediterranean air on Mondays at 9 pm ET/PT on Bravo. New episodes will drop one week early on Mondays on Peacock. Below Deck Galley Talk airs on Fridays at 8 pm ET/PT on Bravo.