'Below Deck Mediterranean': Did Chef Natasha From 'Below Deck Sailing Yacht' Change Her Mind About Captain Sandy?
Despite saying that she wouldn't work for Captain Sandy from 'Below Deck Mediterranean,' Chef Natasha from 'Below Deck Sailing Yacht' shared she would be open to work for both Captain Sandy and Captain Lee from 'Below Deck.'
Chef Natasha de Bourg from Below Deck Sailing Yacht seems to have changed her tune about if she would work for Captain Sandy Yawn from Below Deck Mediterranean.
De Bourg previously didn't seem interested in ever working for Yawn because she said she was a micromanager. And while she has made it clear she prefers Captain Glenn Shephard, she recently shared that she'd be interested in working for Yawn.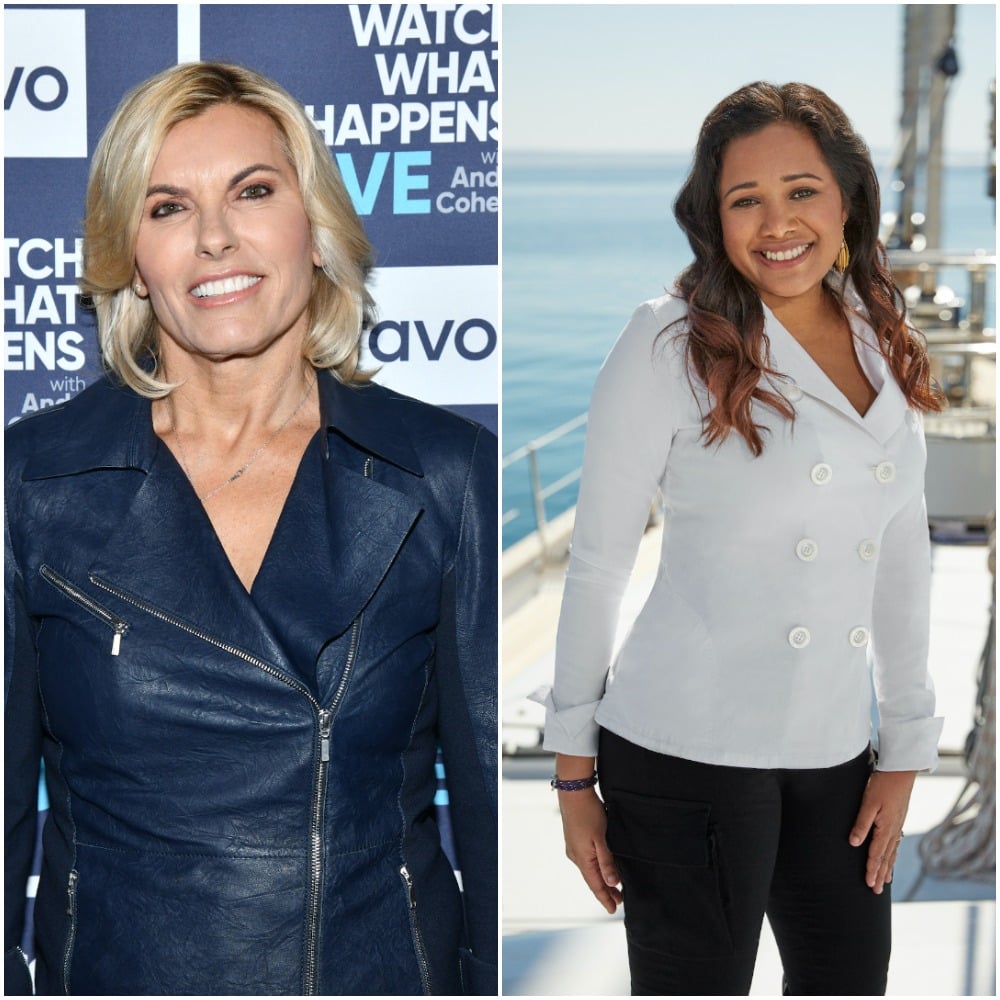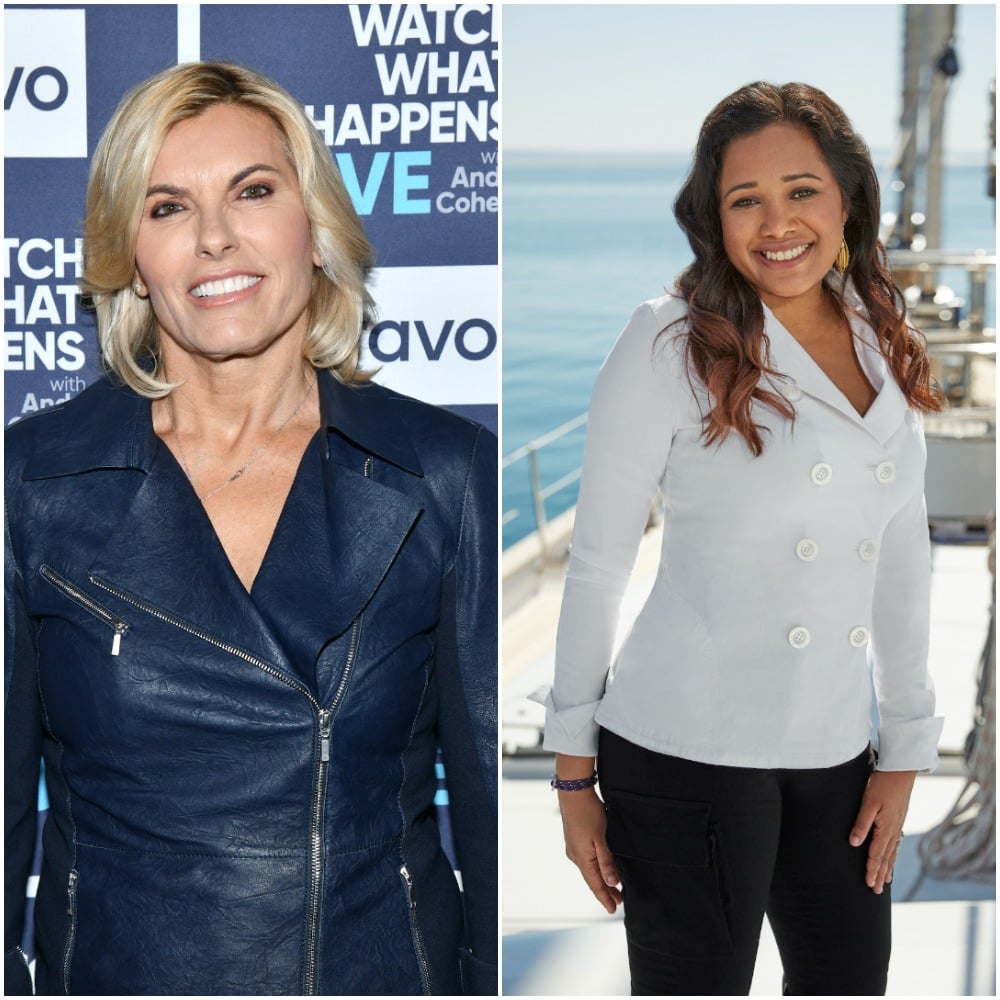 Chef Natasha previously said she would only work for Captain Glenn or Captain Lee from 'Below Deck'
A fan posed the question to de Bourg asking if she would rather work for Rosbach or Yawn. That's when she replied, "Both actually." That wasn't how de Bourg felt only a few months ago. She previously said on the Behind the Velvet Rope with David Yontef podcast that she would only work for Shephard or Captain Lee Rosbach from Below Deck.
She chose Rosbach over Yawn because, "I don't like micromanaging," she remarked. "I would say it's not my style. It's not my style at all, somebody monitoring me all the time. I think as a good leader, my dad would say you train people, and you trust them."
"So I think if I have 10 years of experience when you hire for you, you should trust that I would be good at what I do," she added. "And if I F up, you know that you're a leader and you F up as well, sometimes. You make mistakes. So I don't need anybody to be under me all the time. But if I ever had to go back and it would only be with Captain Glenn."
Yawn took de Bourg's remarks as shade and even suggested that de Bourg "hated" her on Instagram. De Bourg hung out with Below Deck Sailing Yacht guest Dr. Frank Martinis who is also one of Yawn's close friends. Martinis posted a photo with de Bourg which is when Yawn wrote, "Oh that's the chef that hates me!" But de Bourg replied, "@captainsandrayawn trust me captain hate is strong word I definitely don't hate you xo."
Chef Natasha has grown and changed during this season of 'Below Deck Sailing Yacht'
De Bourg's pivot to welcome a chance to work for Yawn falls in line with other revelations she's made this season. For instance, she and chief stew Daisy Kelliher butted heads this season and de Bourg put her pride aside during the final crew dinner to say she was wrong.
"So I'm gonna get on all my pride aside, which I don't usually do," she announced during dinner. "I know at the beginning of the season everyone's bet was that they would see Daisy and I fight. You can't turn back time but I regret shutting her down. And it's not like my intention that I ever wanted to do to her. So that was my low and I just realized that we could work together to make the charters so much better because we have so much in common."
"Looking back, my defensiveness is what causes the problem," de Bourg said in a confessional. "But we understand each other better now. I think we could f—— rock a boat now. I can be so egotistic at times."
"It's a chef thing but it don't have to be a human thing," de Bourg added during her confession to the crew. "And for me, I'm leaving here with a team that I think will leave something in my heart that I will remember for the rest of my life."