'Below Deck Mediterranean: Chef Natasha From 'Below Deck Sailing Yacht' Could Have Stepped in as Chef?
The Below Deck Sailing Yacht crew wondered if chef Natsaha de Bourg could have stepped in when chef Mathew Shea left the boat on Below Deck Mediterranean. They recently said it would have been relatively easy for de Bourg to step in during that chef-less meal because Parsifal III and Lady Michelle were quarantining in the same bubble.
Chef Natasha from 'Below Deck Sailing Yacht' could have stepped in before the crossing
"Obviously they filmed back to back with us," Alli Dore from Below Deck Sailing Yacht remarked during the crew's Instagram Pita Party. "So they move straight over to Lady Michelle from Parsifal. And it would have been really interesting because we were still hanging around for the crossing getting the boat ready."
"And Natasha was around," Dore continued. "So imagine, if he fell through and they needed to pull Natasha and she did a whole new season of Below Deck Med. I would love that." Dani Soares joked that viewers don't know if that still doesn't happen yet.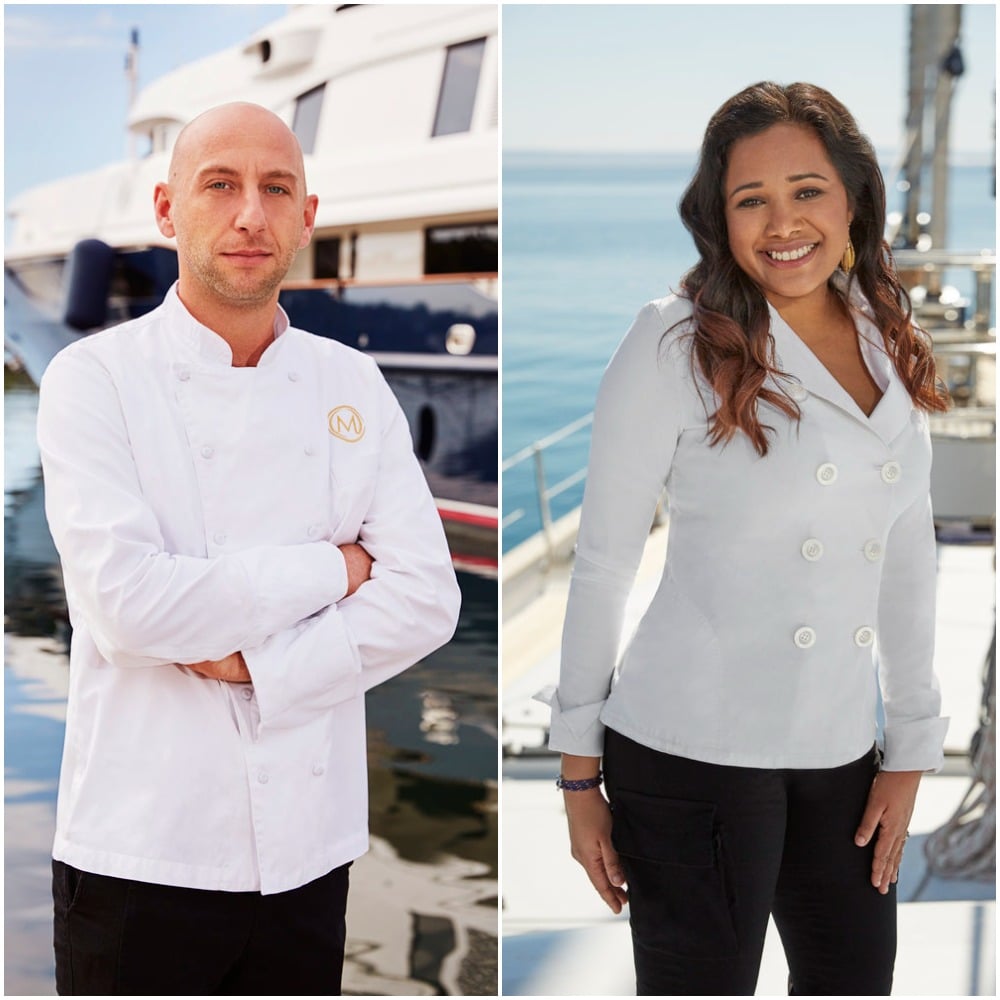 One of the biggest issues with Shea leaving the boat was that Captain Sandy Yawn couldn't quickly hire another chef because Covid-19 (coronavirus) protocols mandated that crew must quarantine for seven days prior to joining the boat. De Bourg was already in the bubble and could have seamlessly stepped in for a charter … or more.
'Below Deck Med' assistant chef Duska was on the boat 'Below Deck Sailing Yacht' crew partied on
Dore shared another fun crossover fact. "The boat that the sous chef came from was also the boat we had our day off on," she said. Yawn received chef support from a nearby yacht, which was featured on Below Deck Sailing Yacht. The boat owner sent over their assistant chef, Duska who pitched in.
"Because it's all in the bubble," Dore continued. "That's another benefit that they were able to at least find some sort of solution. But that didn't prove to be that successful either." Indeed, even though Duska tried her best, she wasn't an actual chef and told the crew she did not know how to cook the lobster. "It was like the blind leading the blind," Dore joked.
RELATED: 'Below Deck Mediterranean': Did Chef Natasha From 'Below Deck Sailing Yacht' Change Her Mind About Captain Sandy?
"I really enjoyed it," Daisy Kelliher laughed. "It was hilarious. It was like, 'Oh what do we do with the lobsters?' She's like 'Oh, I cook only meat.' Good comedy factor."
"She a great addition actually," Dore laughed.
'Below Deck Sailing' crew gave the 'Below Deck Med' crew bracelets
Dore also shared that Parsifal and Lady Michelle were parked approximately 2 to 4 meters from each other during filming. "We were kind of peering inside, checking it out," she said. "I thought it was really cool, watching the episode, seeing this boat we had been looking at this whole time. Because not once did we step foot on the boat."
RELATED: 'Below Deck Mediterranean' Features Some of the Biggest Kitchen Disasters and Meltdowns in the History of the Show
"We walked over at one point after we wrapped filming," Dore continued. "We went over to give them these bracelets, these souvenir bracelets that we all got. And even then we didn't actually step foot on the boat. But were looking in." The Below Deck Sailing Yacht crew added that they really enjoyed meeting the Lady Michelle crew and shared that the superyacht crew was impressed with their sailing yacht.