'Below Deck Mediterranean': Courtney Veale Doesn't Think Hannah Ferrier Would Have Liked Her and She Was 'Scared' Her
Courtney Veale from Below Deck Mediterranean said she was happy to work for chief stew Katie Flood, admitting that Hannah Ferrier "scared" her. A fan asked Veale if she watched previous seasons and would have wanted to work for Ferrier. Veale said not only did Ferrier scare her, but she also didn't think Ferrier would have liked her.
Courtney Veale did not think Hannah Ferrier would have liked her on 'Below Deck Mediterranean'
"When I was in quarantine for my season I watched a couple of episodes," Veale replied to the fan question on the Watch What Happens Live with Andy Cohen After Show. "And no, Hannah scared me. I don't think she would have liked me."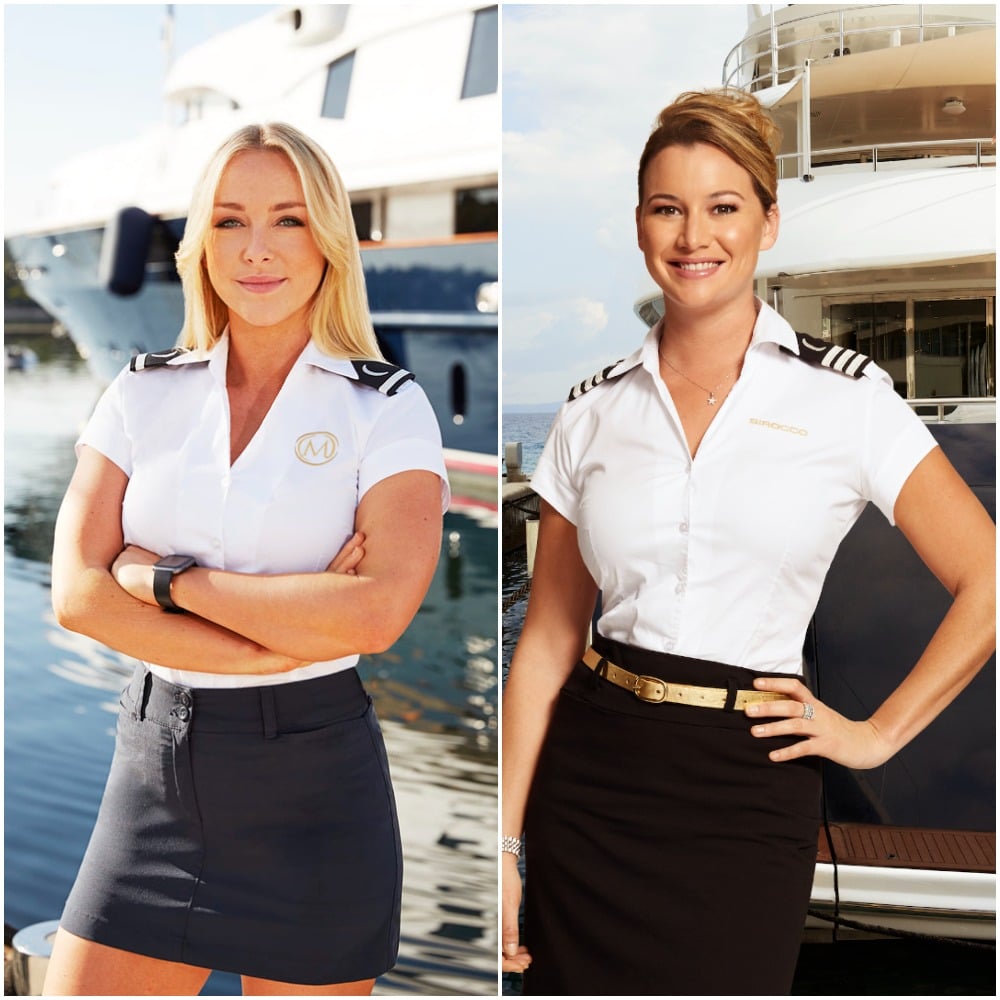 While Veale is a relatively green stew, she already showed she's an extremely hard worker and a team player. So why would she have thought that Ferrier wouldn't have liked her? A fan had a theory. "Bc @hannahferrier_ wasn't one to coddle," the fan replied in the Twitter thread. "I loved Hannah too. She expected those who applied to perform. I assume the 'she wouldn't like' me would stem from insecurity and fear of criticism. Soft souls aren't made for hard jobs."
Courtney Veale said she got along well with 'Below Deck Med' chief stew Katie Flood
Veale and Flood got along instantly. "Katie was great and we got on really well from the start, so that helps," she told Decider. "We were cabin mates and we just clicked and I feel like we got on straight away as good friends, which kind of took over in the workplace."
"We just had a very similar mindset," she continued. Plus, "We both have been on quite big boats with big teams prior to the Below Deck season. And usually on larger boats, things have to be a certain way: everything has to be perfect. It's what people think superyachting is like, on steroids on some of these larger boats. So we both had the same idea of how things need to be done. She was really good at managing us, and we were on the same wavelength; I would think about things before she even asked me to do it, which then helped her and she could carry on with what she needed to do without being stressed."
Courtney Veale is good at 'winging things in life'
Veale's "can do" attitude has certainly made her a valuable team player this season. She did not hesitate to help prepare the first meal for the guests when chef Mathew Shea was off the boat. She explained how she has no problem with flying by the seat of her pants.
"I'm quite good at winging things in life," she said. "Most of my life, because usually, I apply for jobs and I have no idea what's going on in them. And then when I get there, I end up learning the job, basically. With fruit platters and meat platters and things like that, I'm fine with that. I could do that all day and all night. But the actual cooking side of things, definitely less confident with. I used to be a nanny, so I used to cook for the family, but that was super basic stuff, not stuff that you serve on charter. I wish we could have just done pizza, pasta, salads, but no, we went for lobster and steak."