'Below Deck Mediterranean': How Many Crew Have Gotten Injured on Charter?
The Below Deck franchise has captured several crew members who have been injured on the job, with some being in life-threatening circumstances. Chef Mathew Shea's knee injury on Below Deck Mediterranean put the crew into a scramble to make dinner. But how have other injuries impacted the crew on the show? And which crew member almost died?
'Below Deck' chef injuries forced the crew to improvise
Shea's knee injury put the crew in a position to make dinner for the guests which ultimately failed. But other chefs have had issues getting through service, including chef Ben Robinson who sliced his hand during Below Deck Season 3. Eddie Lucas had to give Robinson medical attention, but the cut was so deep, Robinson couldn't get through dinner service without help. "It's down to the cartilage," Lucas observed as he bandaged Robinson's finger.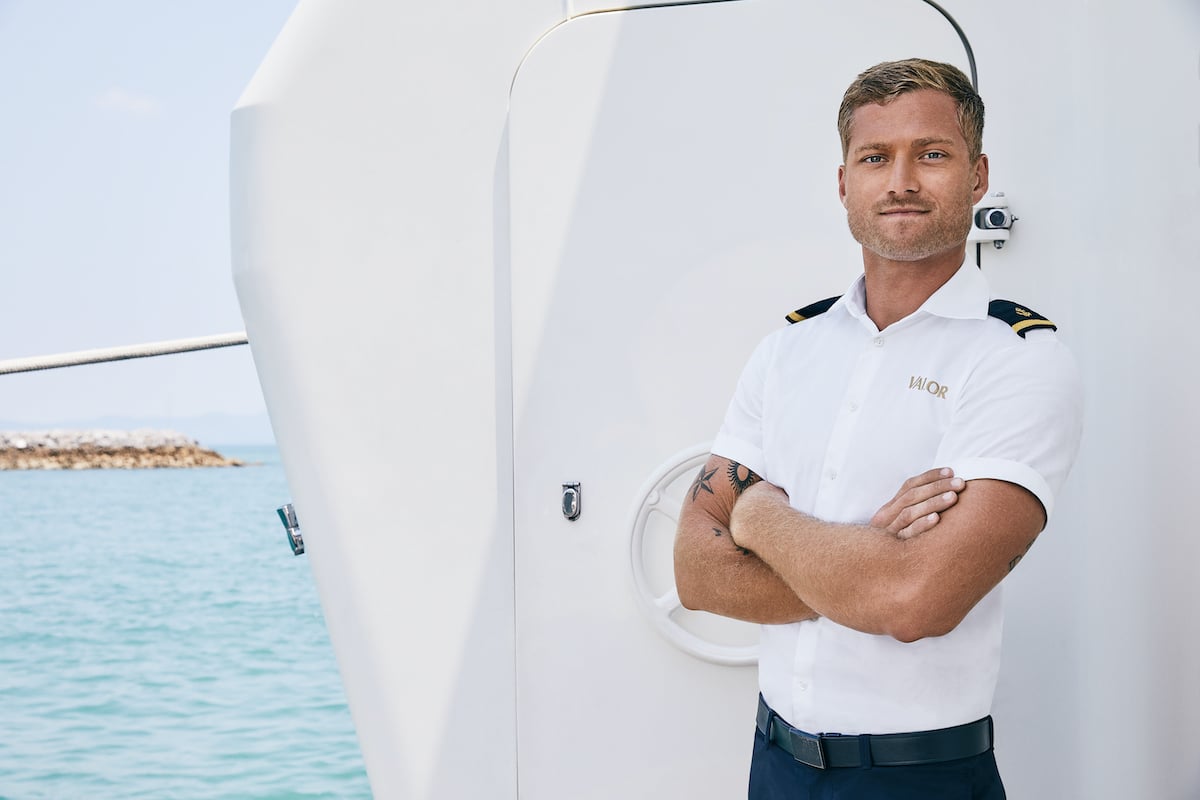 "I've got a really big dinner to accomplish within the next 45 minutes," Robinson said in a confessional. "Which is hard enough with two hands. How the hell am I gonna do it with one?" Thankfully, stew Raquel "Rocky" Dakota used her culinary training to help Robinson through the meal.
'Below Deck' deck team bumps and bruises put them on the sidelines
Bosun Nico Scholly's leap into a tender went south and he damaged his elbow during Below Deck Season 5. He needed the crew to get him back to the boat because he was nearly incapacitated and had to go to the hospital. "I can't move my whole entire arm right now," he told Captain Lee Rosbach. He returned from the hospital wearing a sling but managed to finish the season.
Deckhand Colin Macy-O'Toole was also injured doing deckwork. He dropped anchor but somehow also injured his arm in the process. "I actually had to ask the camera guy what happened, I had no idea what happened," he told Decider. He too went to the hospital and found out he had a "deep [wrist] sprain."
RELATED: Below Deck Mediterranean's Colin Macy-O'Toole Reveals 'Below Deck Sailing Yacht' Boat Malfunctions Are Common (Exclusive)
Also, deckhand Chris Miller from Below Deck Sailing Yacht sustained what seemed to be a very serious back injury shortly after he arrived to take over for Parker McCown. Miller is seen in extreme pain and ends up having an MRI. The pain came from an old rugby injury but it left him struggling for the remainder of the season. But he pushed on, much to producers' dismay. "That guy's drive and determination to keep pushing through pain was extraordinary," a producer shared in a "Behind the Episode."
Some 'Below Deck' injuries could have been life threatening
While he only sustained a serious laceration to his leg while deploying the slide, deckhand Bruno Duarte said he was in serious pain. "I ran downstairs to the crew mess," he recalled on the Behind the Velvet Rope with David Yontef podcast. "They still keep filming me. I remember that one of the executive producers came and helped me to disinfect the wound. Which was very painful because I almost passed out because it was so it was very, very, very painful. I went along to my cabin and I called the 'big brother camera' because the camera was there. And I remember like the camera turning to me, focusing in. And I was trying to put, the disinfecting water on my leg."
Duarte managed to continue to work after medical attention on the boat. But deckhand Brian de Saint Pern wasn't as lucky. A cut he sustained during deckwork became so infected he needed to be hospitalized and he worried he could even lose his leg. "I actually went to the hospital and that's when the doctor said to me, he's like, 'Listen, your leg is really, really bad. You have a bad infection,'" de Saint Pern recalled. "They literally cut a whole thing out of my knee. I was still awake and they were literally pulling out tissue."
RELATED: 'Below Deck': Has a Crew Member Died on the Show?
Of course, the most dangerous accident to date was when deckhand Ashton Pienaar went overboard when a rope wrapped around his ankle. He did not sustain serious injuries but could have drowned if it weren't for a fast-acting cameraman who freed his leg from the rope.