'Below Deck Mediterranean': David Pascoe Recalls Flying off of the Lazy Susan During His Wild Ride (Exclusive)
David Pascoe from Below Deck Mediterranean recalled that his memorable ride on the lazy Susan in the crew mess was so wild that he flew through the air. So who had the idea to turn the rotating turntable into a ride? "I did not start anything," he laughed during an interview with Showbiz Cheat Sheet. "But I did end up … I fully flew. I was upright, and then I wasn't." He added, "I don't know. How does that happen?"
David Pascoe says the 'Below Deck Mediterranean' lazy Susan was 'gymnastic'
Below Deck Mediterranean previews show the drunken crew taking full advantage of anything they could find amusement with on the boat. Most crew nights ended with booze-fueled debauchery onboard (thanks Covid) and this crew truly got creative. "I don't even know how I got on the lazy Susan," he continued. "I was just there and I was spinning. And suddenly I wasn't upright anymore."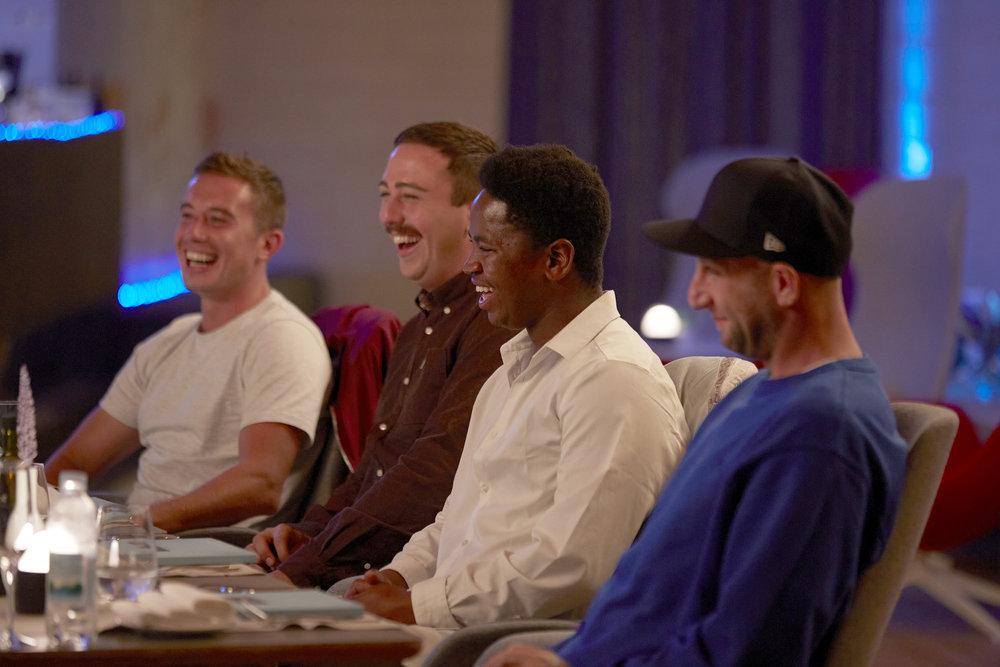 Pascoe said he's never been on a boat where the crew transformed a lazy Susan into a Disney World ride. "Well, I hadn't seen that many lazy Susans on boats," he laughed. "But I've never seen one so …gymnastic. And then the rest of the trailer … yeah. Some R-rated action."
Lloyd Spencer recalled parties on the 'Below Deck Mediterranean' boat to be 'surreal'
Deckhand Lloyd Spencer recalled how the lazy Susan became the object of fun for the crew. "One very drunken night it was played with great gusto," he told Showbiz Cheat Sheet in a separate interview. "And as soon as one person realized they could spin around on it, everyone had to have a go."
RELATED: Below Deck Mediterranean's Chef Ben Says Real-Life Yachting Is Very Different From 'Below Deck'
Spencer said partying as hard as they did on the boat was definitely wild. "Yeah, it was a surreal experience being allowed to do that," he recalled. "You're normally confined to the crew areas. Unless you're doing a job or something, you don't normally spend a lot of time in the master cabin, especially not the hot tub." The Below Deck Mediterranean crew became the second group of yachties who made heavy use of the guest cabins, breaking with the Below Deck tradition of "no crew" in guest cabins. Both crews filmed during the pandemic, which meant they had to keep their parties on the boat.
Covid pushed the 'Below Deck Mediterranean' crew to party on the boat
Coronavirus (Covid-19) played a huge role in why the crew gets silly on the boat instead of in a nightclub in town. "I would say Covid is a big factor," Pascoe reflected. "Because you go out and by the time you get back, you're around other people. You can stay out much later. So by the time you got back everyone was so cooked, it was time to sleep."
RELATED: 'Jaws' Versus João Franco From 'Below Deck Mediterranean' – Why He'd Swim With Sharks Again (Exclusive)
"But obviously, because, you know, we had basically special venues that we could go into and be isolated basically," he said. "But it was for a short time period, so you get back and you still got a lot of energy and then it carries [over to the lazy Susan]."
Below Deck Mediterranean airs on Mondays at 9 pm ET/PT. New episodes will be available on Peacock one week early on Mondays.