'Below Deck Mediterranean': David Pascoe Has a Favorite Crew Member and Is Captain Sandy a Micromanager?
Deckhand David Pascoe admits that identifying one favorite crew member from Below Deck Mediterranean Season 6 is an enormous challenge. He previously named Mzi "Zee" Dempers as being his favorite but treasures the friendships and bonds he's built with the entire crew. He also addressed his experience working for Captain Sandy Yawn and the question about how hands-on she really is on deck.
David Pascoe loves the 'Below Deck Mediterranean' crew
Pascoe said he truly bonded with Dempers. "And at the time I said, Zee," Pascoe shared during an Instagram Live. "100% Zee, he's still like he's obviously at the top. I love him to bits. But to put it down to a favorite. Obviously, I'm so excited for the rest of the season to come through and for everyone to experience the season as it plays out, whether it's good or bad or whatever might happen."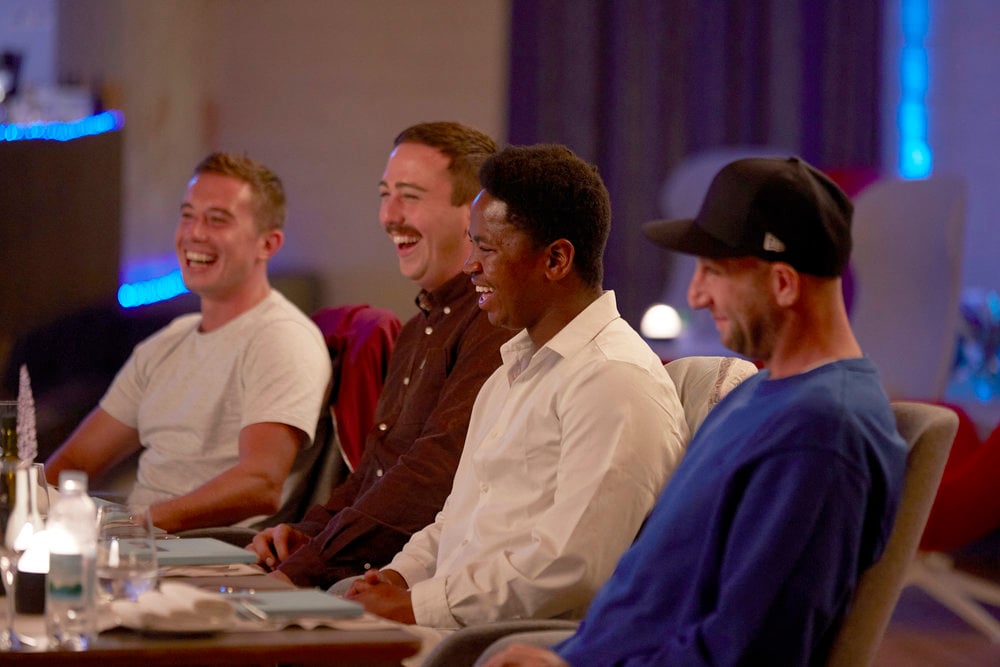 "But, spoiler alert, the whole crew were incredible," he added. "But the whole crew were incredible in their own ways. The support, the togetherness, everything that we were going through. It was all is phenomenal."
"And so my favorite … I love Zee," he said. "But [lists several crew members] … they're all incredible people. Like absolutely incredible people. So much love and respect for them."
David Pascoe truly bonded with the 'Below Deck Mediteranean' deck team
Pascoe previously told Showbiz Cheat Sheet he felt extremely bonded to the entire deck team. "Incredible," he said about the deck team. "In one word, incredible. I've worked with some individuals on deck that were great guys. But to meet, because you meet quickly and you're thrown straight into it. But the way we came together and bonded … clicked. Everything was just gold. Absolute gold."
"But I was just enjoying the work because of the team I worked with," he said. "And that obviously goes across not to exclude Malia [White]. She's a massive part of our team. She wasn't excluded from it, so she was very much in one of the lads, so to speak. She just got involved and she was great. And the interior team were brilliant. So all in all, I felt very lucky."
Pascoe echoed a comment bosun Malia White made about how the deck team didn't have inflated egos, which is why they were so cohesive. "Ego is the biggest nightmare," he said. "The second ego is thrown into the mix anywhere down the line, it causes a problem. It causes rifts between crew was everything."
Is Captain Sandy a micromanager on 'Below Deck Mediterranean'?
Pascoe did not watch previous seasons of Below Deck Mediterranean, so he entered into the season with no preconceived notions.
"As far as my season, my personal experiences, Captain Sandy was a captain," he replied to a question about how Yawn managed the season. "She was master of the vessel, and that was what she did with her job. Like I say, I see the comments. I see the like things like that."
"I don't know how previous seasons played out," he added. "And maybe that was the kind of general consensus. But as far as my season goes, we were pretty much left to our own devices, so to speak. But maybe because we were on top of everything, I don't not really my place to comment."