'Below Deck Mediterranean' Deck Team Reveals What It Was Really Like to Work for Malia White (Exclusive)
Malia White's Below Deck Mediterranean deck team recently revealed what it was like to work for her this season, sharing that they all had immense professional growth under her leadership. While David Pascoe said he didn't know much about White before joining the boat, Mzi "Zee" Dempers watched Below Deck Mediterranean Season 5 and admitted he was nervous to work for White.
Mzi 'Zee' Dempers admitted he was nervous to work for Malia White on 'Below Deck Mediterranean'
Because he was pretty green, Dempers said he worried White might be too tough on him. "I think for me, I think I was really scared in terms of like watching previous seasons," he told Showbiz Cheat Sheet. "Malia came off as a relatively harsh sort of person." But once he actually worked for her, Dempers learned his impression from the show was wrong. "But as a person, she was incredible," he said. "She's super, super incredible. She really sort of gave everybody a chance and put her trust into us."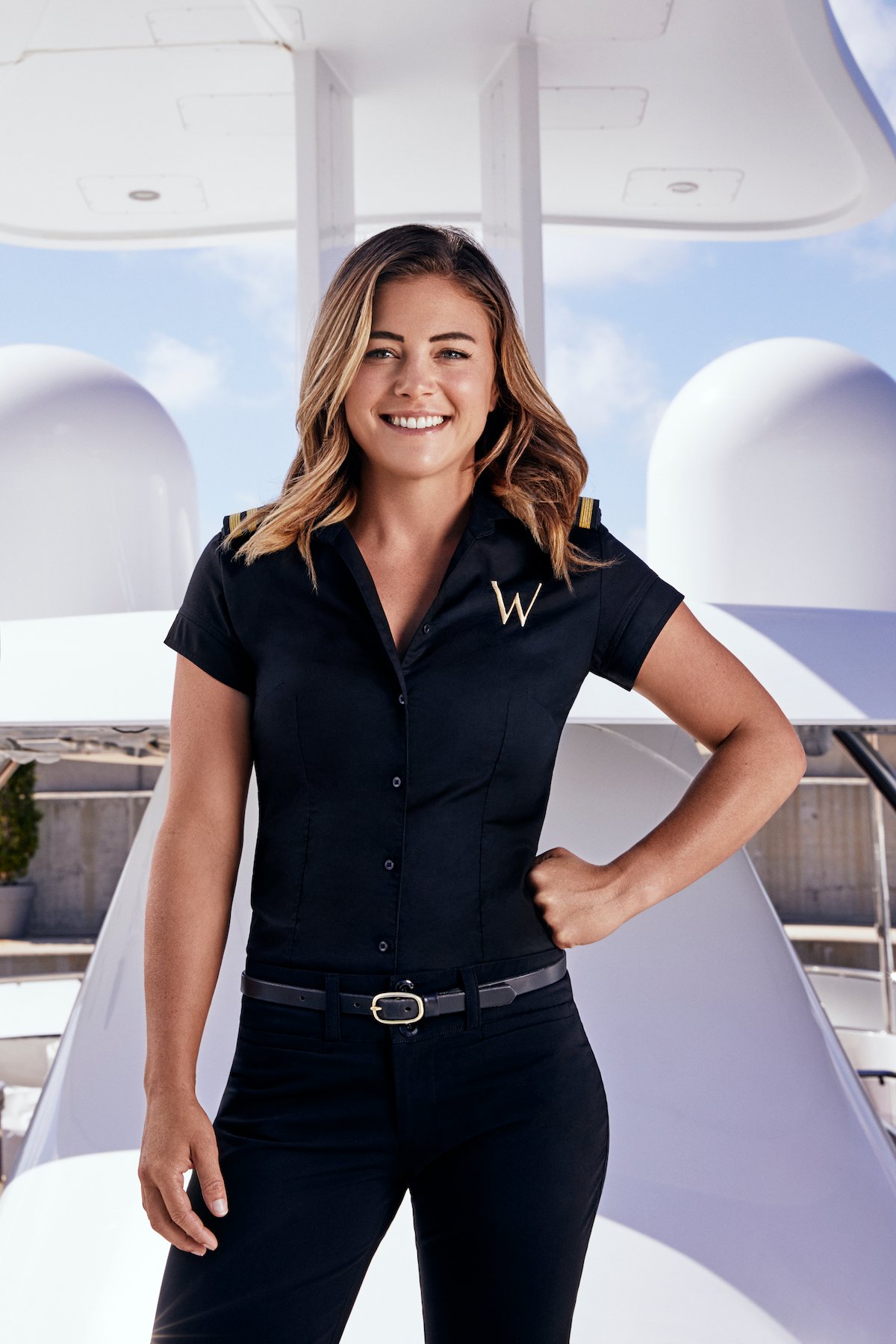 He also learned more than he could have ever imagined. "I definitely felt like I learned huge amounts," he said. "And I'm so, so grateful for the experience. It really was an amazing, amazing time, such incredible individuals. It taught me a lot about myself and I guess sort of like believing in yourself and trying to work towards a better direction. So I feel like it was all fairly positive."
Lloyd Spencer said Malia White allowed him to progress massively in yachting
Deckhand Lloyd Spencer also watched the show but said he came into the situation with an open mind. "I was given opportunities by Malia to progress massively and massively compared to what I necessarily would have been allowed to, say on another yacht under someone else," he told Showbiz Cheat Sheet.
RELATED: Below Deck Mediterranean's Lloyd Spencer Teases 'Several Injuries' This Season (Exclusive)
"I think you're going to see a pretty special relationship with the deck department," he added.
David Pascoe said the entire 'Below Deck Mediterranean' team was 'brilliant'
Pascoe was the only member of the deck team who did not watch the show before joining the cast. "I met them as them," he told Showbiz Cheat Sheet about White and Captain Sandy Yawn. "Which I'm actually quite happy about. I had absolutely no preconceptions of anything other than who I met and got to know them."
He also said working with the entire team was a wonderful experience. "But I was just enjoying the work because of the team I worked with," he remarked. "And that obviously goes across not to exclude Malia. She's a massive part of our team. She wasn't excluded from it, so she was very much in one of the lads, so to speak. She just got involved and she was great. And the interior team were brilliant. So all in all, I felt very lucky."
RELATED: 'Below Deck Mediterranean': David Pascoe Is Making Big Changes to His Yachting Career (Exclusive)
Pascoe admitted he was attracted to White this season, so do they have a boatmance? "Well, I can't really disclose anything!" he laughed. But he would share when she caught his eye.
"Obviously first onboard there's a lot to take in," he recalled. "There's cameras there's new crew, there's so many factors. And after a little bit of time … maybe there's something."
Below Deck Mediterranean airs on Mondays at 9 pm ET/PT. New episodes will be available on Peacock one week early on Mondays.