'Below Deck Mediterranean' Executive Producer Reveals She Had to Stop a Season 6 Situation
Below Deck Mediterranean executive producer Nadine Rajabi recently said a situation arose during season 6 where she had to step and put an end to it. Rajabi shared that she won't tolerate violence or racism on the show. Plus she said if someone is too drunk and in a dangerous situation, she will step in to ensure the cast member is safe.
Something happens on 'Below Deck Mediterranean' Season 6 that required an intervention
Rajabi discussed what she won't tolerate on the show. "Something happens this season, which we don't show," she said on the Melissa Rivers' Group Text podcast. "Where I've had to go out and stop the situation. So there's a lot of times like that where I will not tolerate that. And it's not OK. It's unacceptable and those are the times when I will step in and go this isn't OK or you've got to let people go in those situations."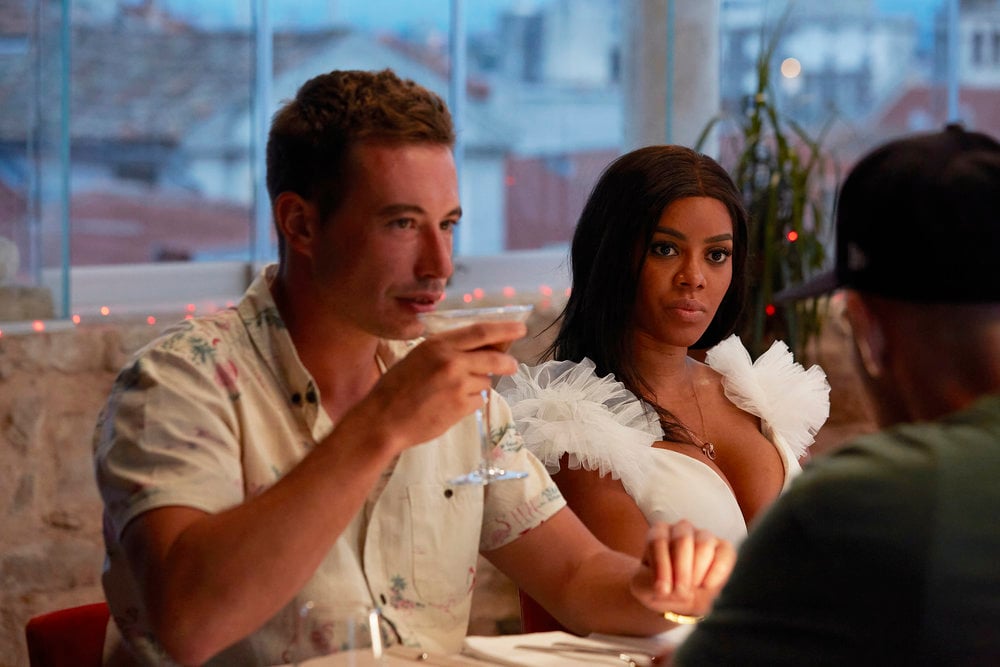 Last season deckhand Pete Hunziker shared a sexist and racist meme on Instagram during season 5. When fans expressed shock and rejected the share, he doubled down on his remarks. Bravo and production company 51 Minds fired Hunziker, cutting him from the cast credits and editing him out of the season.
'Below Deck Mediterranean' EP will step in if someone is too drunk
Rajabi commented on when she will step in on the set. "No violence," she said. "Never violence. Racism, sexism. Any of those things. There's times where I've been prepared if there's somebody that I feel is too drunk and they're in danger. I've been prepared where I've gone out and I'm like hey get out of the jacuzzi this is not OK."
RELATED: 'Below Deck Mediterranean': Roy Orbison Jr. Recalled Producers Were 'Piranha Sharks' Who Were 'Swarming' Him When He Started Drinking
"That's the thing that people don't realize," she said. "We're in the middle of the ocean." She added, "It's always safety first. You're at the mercy of Mother Nature. If a fire alarm goes off. If an alarm goes off. Alarms go off all the time on the boat."
Alarms go off all the time on 'Below Deck Mediterranean'
Rajabi said she reacts immediately when an alarm sounds on the boat. "The first thing I do is, that's when I leave the media village. I go to the bridge," Rajabi said. "I see what alarm's going off. And then I actually have to track if anybody is up. If it's in the middle of the night, at 3 a.m., and no one's awake from the alarm, usually the captain's up. But if nobody's awake I will go and wake up the captain, or wake up the engineer. And be like, hey I don't think anything's going on but I hear an alarm. Can somebody check something out so that we're not gonna die [laughs]!"
RELATED: 'Below Deck Mediterranean': Roy Orbison Jr. Reveals He Almost Lost Elvis Presley's Necklace During His Charter, Which Left Courtney Veale Close to Tears
Below Deck Mediterranean Season 6 viewers saw the alarm go off during Roy Orbison Jr.'s voyage. Orbison seemed completely unfazed when the alarm sounded during breakfast. The crew scrambled to figure out why it was going off only to learn that deckhand David Pascoe set it off when she sprayed too much air freshener in the crew bathroom.