'Below Deck Mediterranean' Flipped the Script by Adding New Stew Delaney Evans
Why was adding new stew Delaney Evans to the interior team on 'Below Deck Mediterranean' such a big deal? For the first time in the franchise history, the crew functions with a full-time four-person interior team.
For the first time ever, Below Deck Mediterranean will add another stew to the interior, making the department a four-person team. Chief stew Katie Flood told Captain Sandy Yawn her team was struggling, especially when the guests said that service was slow. And while Flood noticed that stew Lexi Wilson was not pulling her weight, Yawn suggested adding another stew without firing someone else. This is the first time in the history of the franchise a new stew is added without the departure of someone else.
'Below Deck Mediterranean' stew Delaney Evans was already in quarantine
This may be the first and last time the franchise runs with a four-person interior department. Flood was very concerned that Wilson forgot to complete a slew of tasks during the last charter. But rather than fire Wilson, Yawn simply suggested that the stew she put in quarantine join the crew. Yawn said that the stew was already being paid so why not put her to work?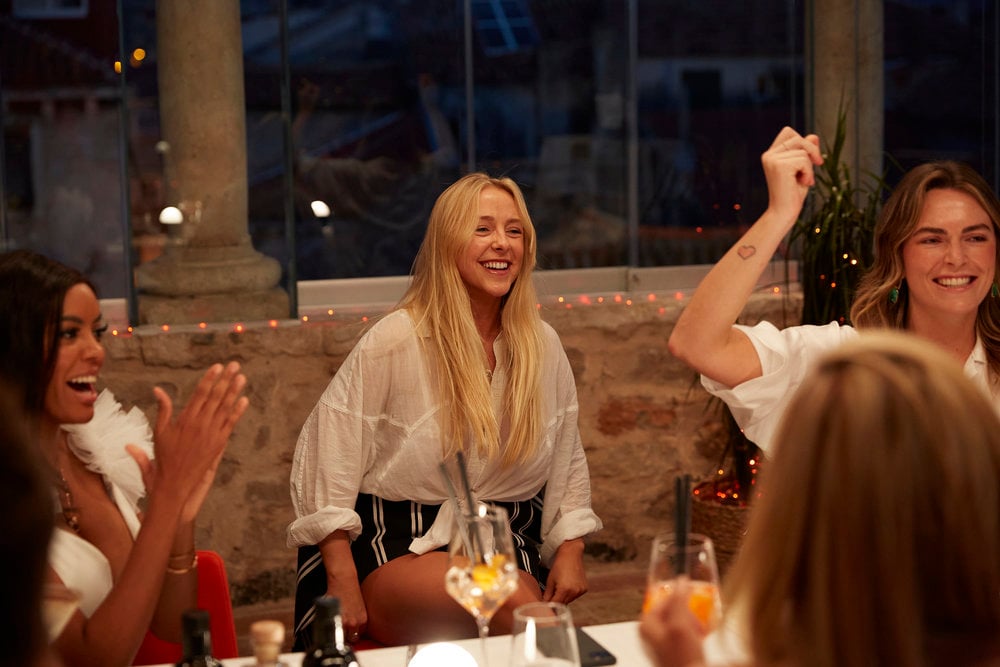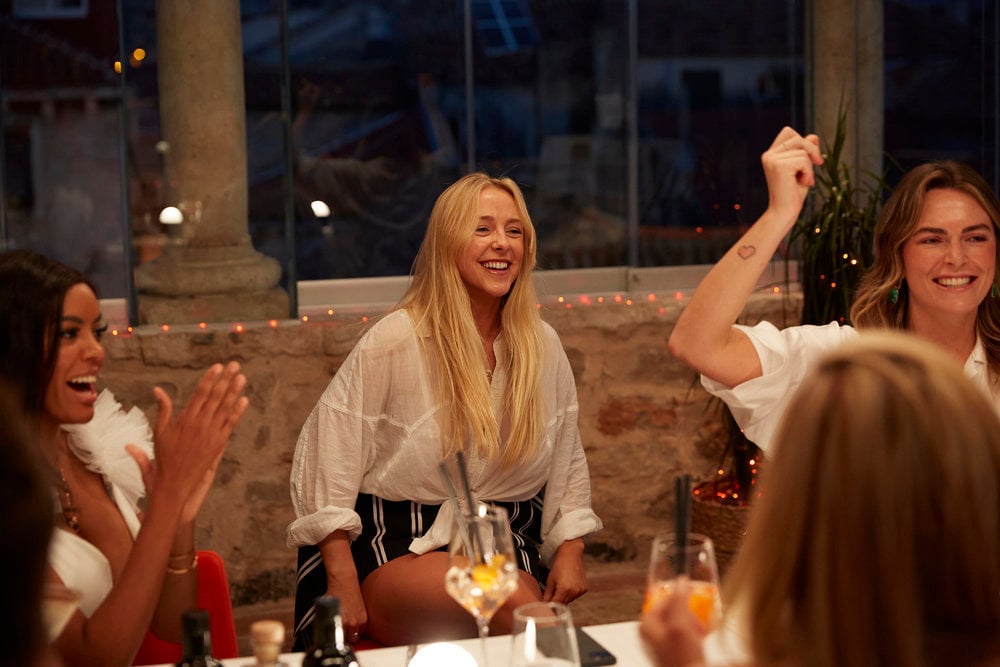 Yawn acted early in the season when chef Mathew Shea dealt with a knee injury that sidelined him for the first guest dinner of the season. She called the yacht crew agency and asked that a chef and a deckhand/stew be placed into quarantine in the event she needed a replacement.
The pandemic made quick crew replacements impossible since crew members had to quarantine for a number of days before they were cleared to join the crew. Usually, new crew members can quickly jet off to the Below Deck location in case they are needed, but the pandemic removed that option.
Is Delaney Evans the 'Below Deck Med' laundry stew?
Since Wilson preferred to be on service, it appears that Evans ends up in the laundry room, at least initially. She joked about her position on the boat in the midseason preview. "Went to Berkley, got my captain's license," she shared in a confessional. "Now I'm doing laundry. Whatever!"
And while she may be in the laundry room, she definitely gets the attention of deckhand David Pascoe. She and Pascoe are seen getting cozy in the hot tub at one point during the season. He does, however initially believe that her name is Andrea. The deck team is seen trying to recall Evan's first name. "I think it's Andrea," Pascoe pondered. "I'm sure it begins with an 'A.' Or an 'E'." Evans is called over the radio. "Wow I was so wrong on Andrea," Pascoe laughed.
Will 'Below Deck Mediterranean' Season 6 finish with 4 stews?
The real question is, will the interior team end the season as a four-person department? Wilson teased that she does (and doesn't) quit the show. But she removed all evidence of Below Deck from her Instagram bio and account. Wilson was also supposed to appear on Watch What Happens Live with Andy Cohen but Pascoe ended up being the guest instead.
Flood appears to have a decision to make at some point. Yawn is heard telling her to "woman up" and make a decision. But that decision has yet to be revealed.
Below Deck Mediterranean is on every Monday night at 9/8c on Bravo. New episodes will be available on Peacock one week early on Mondays.