'Below Deck Mediterranean' Guest Roy Orbison Jr. Reveals if He Preferred Chef Mathew or Chef Kiko's Food
Roy Orbison Jr. raved about chef Mathew Shea's food on Below Deck Mediterranean, referring to the culinary experience as "amazing." This is Orbison's second season as a charter guest on the show and he said while he thought chef Hindrigo "Kiko" Lorran was a nice guy, he preferred Shea's fare.
Roy Orbison Jr. liked Chef Kiko from 'Below Deck Mediterranean' Season 5
"Well, we personally liked Kiko, I like him," Orbison said on the Gangplank Report podcast. "He was one of the most likable people on all the shows. But the food, I don't know if it's the food they gave him or what it was, but it wasn't really good the first time."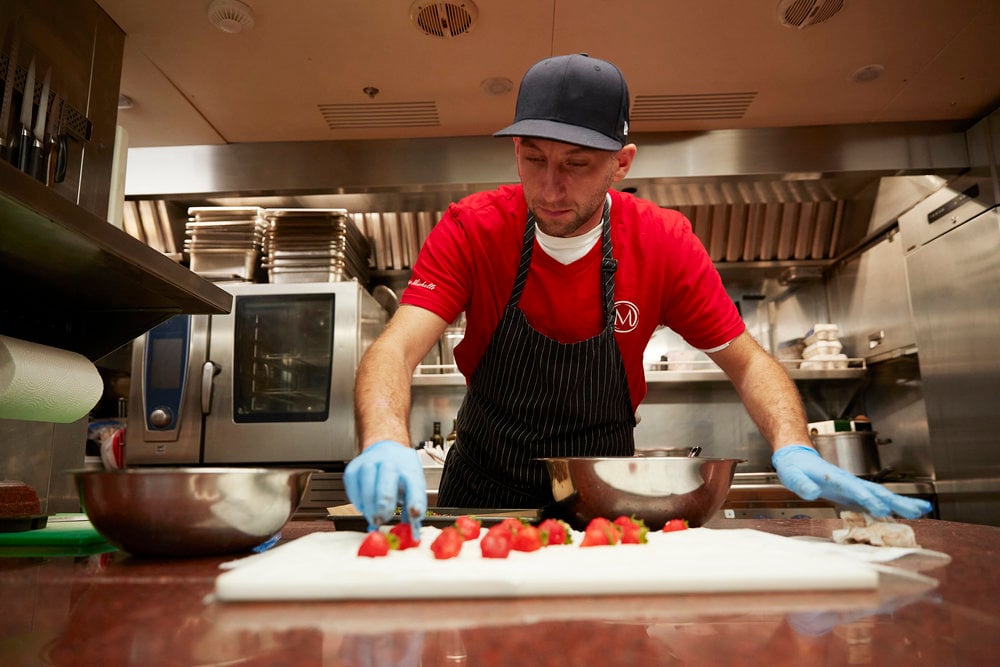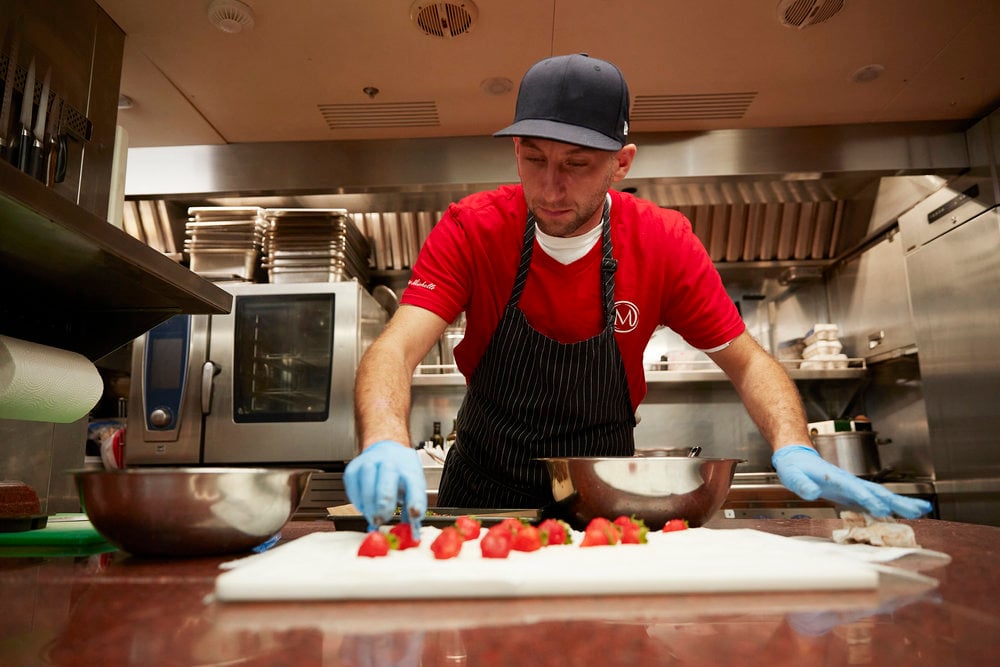 But added, "I thought it was good. I was so seduced by the whole situation that I mean, I was loving it," he continued. "It was like a little fried Brie and there was truffles on everything and stuff. So I was fooled by it. But even when I watch back and I'm looking at the picnic and I'm like, that's basically just dry tortilla chips with just you know, cheese on it. It's not really a picnic. And so the second one was amazing. The food was amazing. Mat, the chef on the second one, is really, really a good cook."
Roy Orbison Jr. said Chef Mathew's food was 'fantastic'
"But more than that, when we watch the show, you know, there was a lot of drama around him and the first show, and the food," Orbison recalled about Shea. Shea injured his knee only hours before the first charter, which was not Orbison's. He left the boat to get an MRI and didn't return until the next day. The crew had to cook the first meal and it was a total disaster.
"And they made it like it wasn't good and like there's some redemption there," he said. "But his food was just fantastic when we were there."
Chef Mathew's food was as good as the five-star restaurants, Roy Orbison Jr. says
"One of the previous shows last season, the guest said, on a boat like this, at this price, this quality, we expect the food on the boat to be comparable to anything on the mainland," Orbison said. "And when he said that, I felt like, yeah, that is right. Before the trip and after the trip, the restaurants we're going to Majorca or Split or whatever. There were amazing restaurants we're having a great time."
"And the boat really has to compete with the ports that they're in there in all these amazing places," he added. "And so the boats have to compete not so much with each other, but with these five-star restaurants. Mat was able to do that." Shea also had a blast cooking with Orbison's children. He shared photos with the children in the galley where they helped Shea frost a cake.
Captain Sandy Yawn was also thrilled to have Orbison and his family return to the show. "Having him back was, it was like getting to have a do-over," she told Bravo's The Daily Dish. "And they're so kind and, oh, as you can see, he had a lot of fun."