Below Deck Mediterranean's Hannah Ferrier Laughs About Her Only Argument With Producers – Over a Sandwich
Hannah Ferrier from 'Below Deck Mediterranean' recently recalled the only time she and executive producer Nadine Rajabi clashed on set. Ferrier called it their only fight but it was really Ferrier trying to find a quiet place to eat and then cameras were suddenly on her.
Hannah Ferrier laughed when she recalled the only fight she ever got into with a Below Deck Mediterranean producer and it involved a sandwich.
Ferrier actually describes the moment as being more of a meltdown, which she had in front of executive producer Nadine Rajabi. Ferrier had trouble eating on camera so instead, she simply stopped eating. She also dealt with anxiety from the first charter and shared a photo of Rajabi patiently trying to feed her when Ferrier was clearly struggling.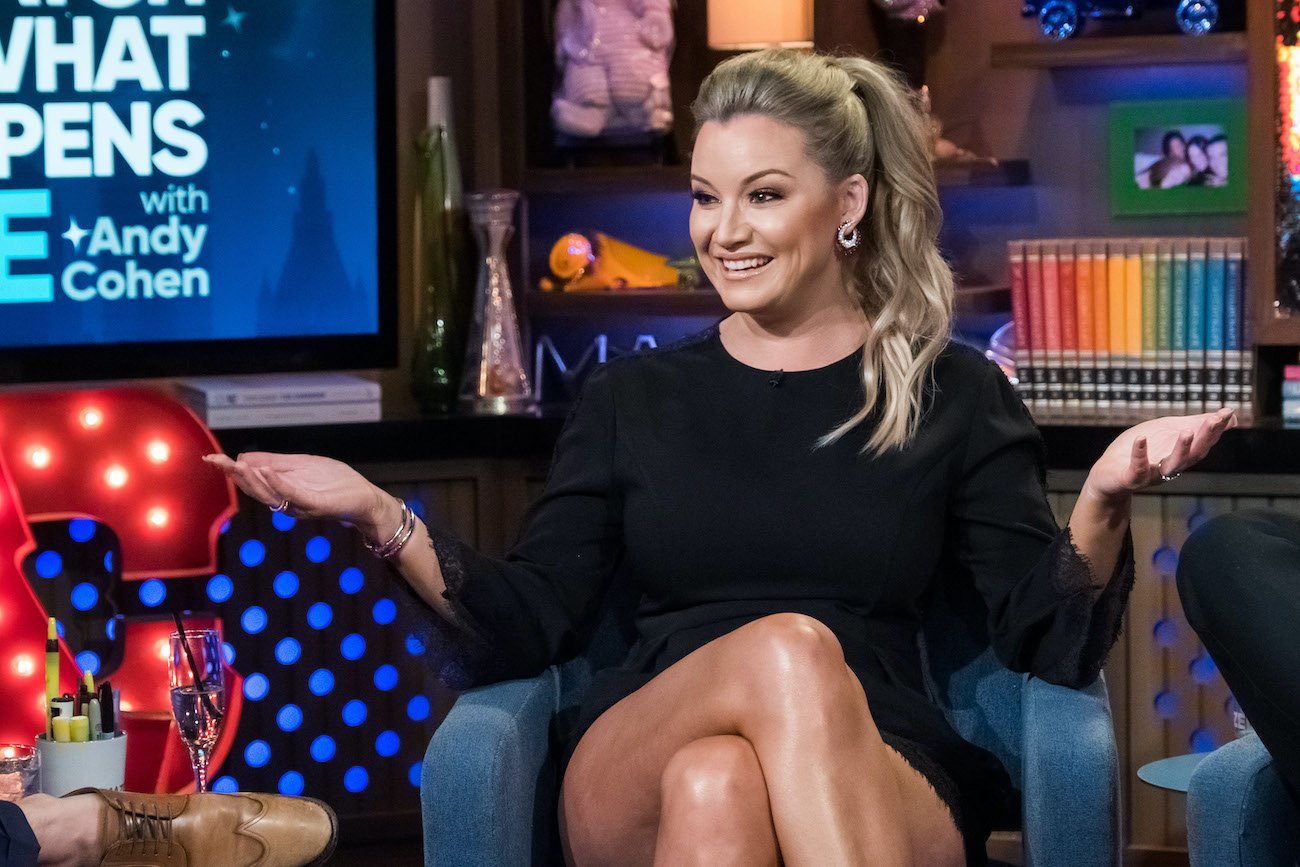 Her recent story also revolved around food, which Ferrier found to be pretty humorous. "Me and her are very, very close," Ferrier said about Rajabi on her Dear Diary, You're Effed podcast.
"And the only argument we've ever had, which is hilarious, is over a sandwich," she exclaimed. "Yeah! The only time we've had a fight! Because I had this thing on camera where I hated, like eating on camera. And so the first season I was just not eating, which is just not healthy."
"And so I would say, like, there's no one up, I'm not mic'ed," she recalled. "Like, I just wanna make a sandwich. There's like a camera attached to the wall. I just don't want a movie camera in my face while I'm eating it. There's no one here like just give me a break."
"And then it was a change of camera people," she said. "And the camera person came down while I was eating and I was like, 'That's it! I'm f**king done! I just wanna eat my godd**n sandwich in peace!'"
"And I started going mental," she laughed. "And she's trying to explain. I'm trying to leave the boat. And it was just it was like, of course, we've had a fight about a sandwich."
Food definitely seemed to be a hot topic for both Ferrier and Rajabi. Ferrier shared a photo where she is curled up on a chair, wearing sunglasses. "The reality of filming Below Deck!" Ferrier captioned the moment on her Instagram story. "Production trying to feed me when I have anxiety and I'm not eating." 
But Ferrier said her anxiety would become rather extreme on Below Deck Mediterranean. She even recalled a time her panic was so intense she couldn't breathe.
"Season 1 I will never forget this and I don't think I've ever told anyone this," Ferrier said on the Berning in Hell podcast. "I had the worst panic attack, and I was laying down behind a couch on the boat. And I removed my microphone, and I could hear the cameras trying to find me."
"I was having an anxiety and panic attack," she continued. "And trying to just breathe but I didn't want them to hear where I was. That was probably a sign I shouldn't have gone back," she laughed. "When you are cowering behind a couch on like day 30 of your job. Maybe leave?"
Rajabi said she hates to see the Below Deck Mediterranean cast in pain. "As a producer, I don't love seeing the downs, but it's real life and just like the viewers, we are watching it unfold in real-time," she told Decider. "It's the takeaway that's important." Adding, "I truly hope the viewers of the show will find it as fascinating to watch as it was as fascinating to capture. I really do believe the Below Deck franchises are such a great study of human behavior."