'Below Deck Mediterranean': Hannah Ferrier's 'Bugs Off' Makes 'RHOBH' Debut
Lisa Rinna from 'The Real Housewives of Beverly Hills' gave Hannah Ferrier's Bugs Off insect fan a plug when she included it in her table decor and viewers couldn't stop asking about it.
The Real Housewives of Beverly Hills viewers spied a Below Deck Mediterranean product placement during the latest episode with Hannah Ferrier's Bugs Off insect repellant fan being the focus of Lisa Rinna's table. Months before Ferrier publicly became the spokesperson for the product, Lisa Rinna from RHOBH found Bugs Off just as appealing and used it as table decor and an insect repellant during a gathering on the show.
Hannah Ferrier's Bugs Off fan makes a 'RHOBH' debut
Viewers immediately spotted the attractive repellant fan and asked Ferrier if it was Bugs Off. "I spy @hannahferrier_ new product at @lisarinna's table on this episode of #RHOBH," a fan tweeted. "Love seeing bravolebrities supporting each other!"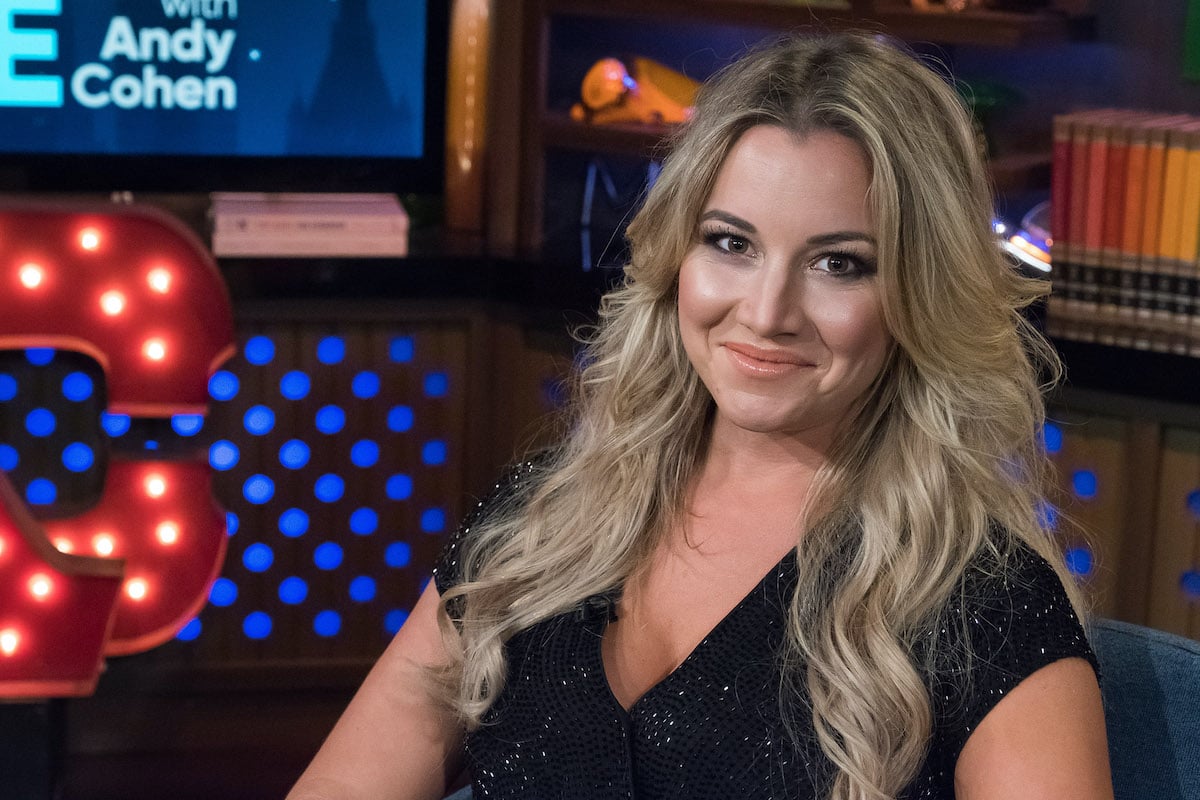 Another person commented, "I see @hannahferrier_ 's fly away spinning things on @lisarinna's tables #RHOBH." Rinna also confirmed she used the non-toxic, environmentally friendly insect repellant fan. People asked Rinna what the device was and she replied, "To keep the bugs away!"
'RHOBH' became a great sales opportunity for Hannah Ferrier's Bugs Off fan
Ferrier didn't miss an opportunity to cross-promote the product on Twitter too. "Did you guys see this on #RHOBH tonight?! Get yours here: hannahshomewares.com," she tweeted along with an image from the show. Fans reacted and some people ordered the fan. "Thats so cool!!..I will definitely be ordering some, I live in FL so we eat outside all year so this is perfect!!..think it'll be a Christmas present for my husband!.." one person replied to the tweet.
Of course, some fans thought that Ferrier was shading stew Christine "Bugsy" Drake when she became the product spokesperson. Ferrier was never a huge fan of table decor. But Drake considers herself the "queen of theme." She even wrote a book about how to expertly tablescape. While Ferrier and Drake had a contentious relationship, they softened their stance on one another during season 5. But the table decor fan prompted viewers to wonder if Ferrier was just throwing shade.
Why does Hannah Ferrier love Bugs Off?
In the Bugs Off bio, Ferrier said she liked the product because it keeps insects away from her baby. "Now that I'm a mom, it is more than just keeping flies away from my food, it is keeping flies away from my daughter as well," she shared. "With Bugs Off, I don't have to worry about Baby Ava getting bug bites or being swarmed by bugs!"
Ferrier also found that after years in the yachting industry, setting an outdoor table could be tricky. "During my many years in the yachting industry, I spent countless hours setting tables for charter guests and to be honest, there was something that always bugged me – the bugs," she remarked. "They were always swarming the food and guests and I always wished for something that would keep them away without sacrificing the aesthetics of the table setting.
The fan does not need batteries but can be plugged into an outlet if needed. Bugs Off is also silent, unlike noisy bug zappers. Bugs Off currently retails for $22.99.