'Below Deck Mediterranean': Jake Baker and Malia White Remain Quiet After Blowing Up Instagram with a Kiss
Malia White probably wanted to keep the romance with Jake Baker to herself after enduring a public breakup on Below Deck Mediterranean last season. She even hinted to Showbiz Cheat Sheet that she was "dating" but decided to keep details about her love life to herself. However, Lady Michelle engineer Jake Baker shared a photo of the couple in a liplock, which got fans and the press buzzing. Thus far Baker and White remain quiet about the publicity.
Malia White wasn't ready to take her romance with Jake Baker public just yet
White definitely wasn't ready to open up about the romance when she spoke to Showbiz Cheat Sheet in August. "I'm dating," she said when asked about her love life. "I'm definitely over what happened. And I'm dating." White has very good reason to prefer to keep this romance under wraps. Her first boatmance on the show went seriously south when she and chef Adam Glick ended season 2 on a very sour note.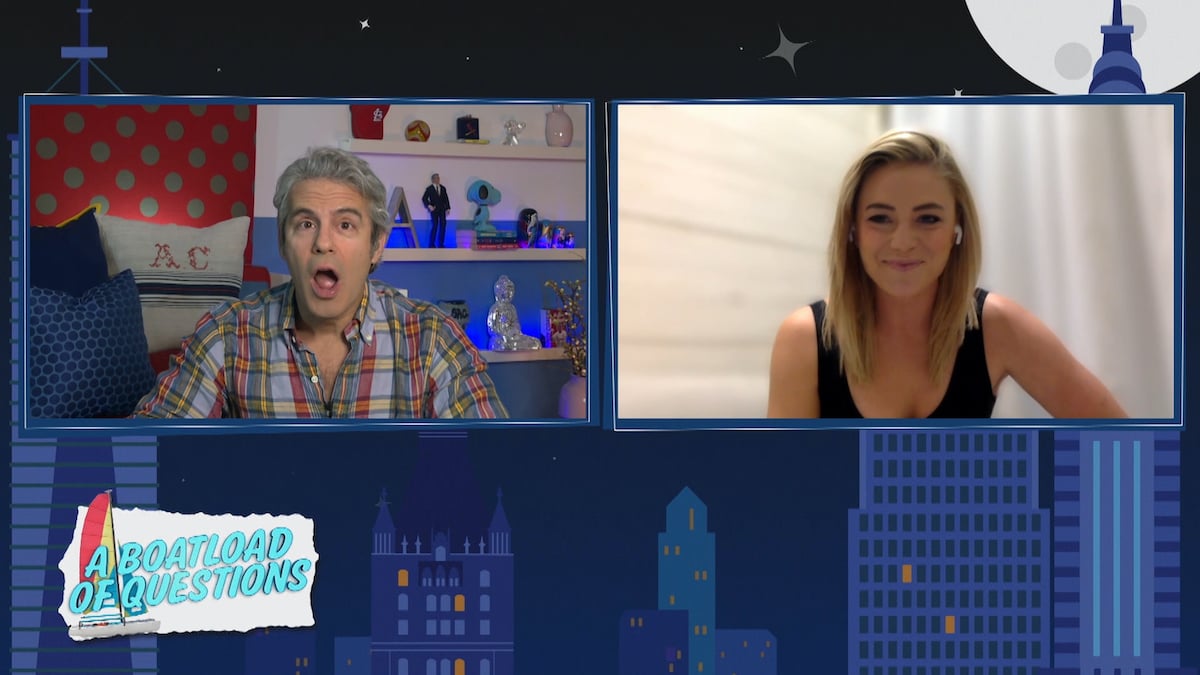 But her breakup with chef Tom Checketts was especially painful. The couple had been dating for about a year when he originally planned to visit White on the boat while she was filming Below Deck Mediterranean Season 5. His visit, however, coincided with chef Hindrigo "Kiko" Lorran's departure so he joined the boat upon Captain Sandy Yawn's urging. Their relationship became very public when he was on the show. But Checketts apparently cheated on White months later, and it ended up becoming a very public breakup, playing out while the season aired.
Malia White and Jake Baker's romance was teased on Instagram
"I think I can say for sure that is in the past," White said about the breakup with Checketts. And, "Yeah, it did suck." But at the same time, she wasn't ready to dish about Baker. She did, however, drop a few hints she and Baker were together. She and Baker went on a very romantic picnic in Ft. Lauderdale back in May. While she didn't tag Baker, he appeared with her in one of the photos she shared on Instagram.
Baker also appeared alongside White when she met up with Yawn and her girlfriend Leah Shafer in Denver. But it was Baker who has shared the majority of the photos with White, with the latest image being the one to confirm the couple is in a relationship. He and White also celebrated her birthday together too. "HAPPY BIЯTHDAY to the Moon Boot Queen herself," he captioned the photo along with a black heart. Plus he added, "ILY."
The 'Below Deck Mediterranean' crew wouldn't comment on Malia White's love life
The rest of the Lady Michell crew has had White's back when it came to her romance with Baker. Even deckhand David Pascoe, who admittedly had a crush on White, wouldn't spill any details when he appeared on Watch What Happens Live with Andy Cohen. In fact, someone suspected she could be dating Baker, but he said he wasn't sure who she was dating.
For this part, Checketts hasn't commented publicly about White or the news that she is dating Baker.