'Below Deck Mediterranean': Katie Flood Reveals Who Is the 'Cutest' Person on the Boat and Who Is a 'Bloody Good Time'
Chief stew Katie Flood from Below Deck Mediterranean thought that deckhand David Pascoe was the "the cutest little person ever" on the boat with "such a caring soul." She added, "He has such a big heart. He genuinely loves and cares about everyone. He's always the first person there if something's happening he'll be the first person to give you a call or send you a message if you say something's up," Flood said in a US Weekly interview.
She also offered her hot takes on other crew members, sharing who she bonded with the fastest and which crew member was the funniest.
Katie Flood said Malia White is a 'bloody good time'
Flood previously shared that she wouldn't have survived the season without bosun Malia White's support and friendship. "She is incredible, she is amazing at her job," Flood told E! News about White. "And, you know, I think we worked really well together, which helped blend in the rest of the crew. There wasn't really [adversity] between us and deck."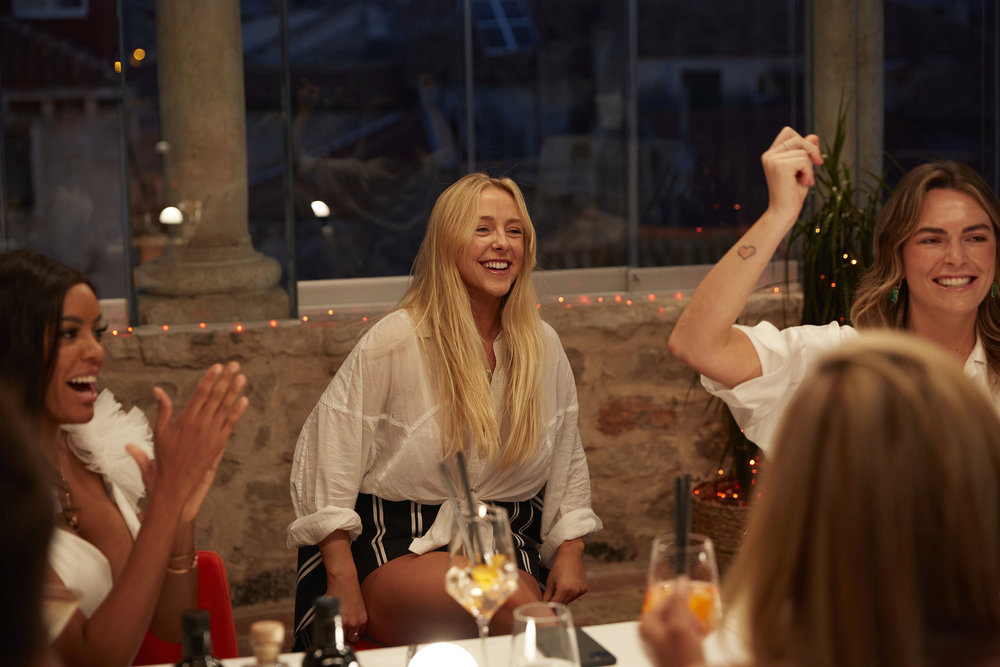 "I think together, we made that happen," she added. "And, you know, she saved my ass a lot of the time. You'll see what I'm talking about. I could've not done the season without her."
Flood added that White was also a lot of fun. "Malia is so funny and so crazy," she told US Weekly. "I think she comes across as so serious, and don't get me wrong, she is phenomenal at her job and she takes her job seriously. Like, that girl is gonna be captain one day and I hope I get to work for her. But she's actually such a cruiser, so easy to get along with. She is a bloody good time, and I really think viewers are gonna see that this season."
Courtney Veale is 'so precious,' Katie Flood said
Flood also bonded with stew Courtney Veale and said she was a hard worker. "She is, like, the hardest little worker I think I've ever come across," she said. "She's so good at her job. She has such common sense, but you know deep down she's such a soft little soul, and you know, she's so precious."
RELATED: 'Below Deck Mediterranean': Courtney Veale May Have Worked on a Magic Johnson Million Dollar Yacht Vacation
She also enjoyed working for Captain Sandy Yawn and said she was "very empathetic and she's very easy to talk to. I think she's pretty understanding, and she's a good support system."
Mzi 'Zee' Dempers was the funniest on 'Below Deck Med'
While she said White brought the fun, Flood said deckhand Mzi "Zee" Dempers brought the laughs. She said he "makes me laugh so f—ing much" and "just has the best one-liners." Dempers has already shown his self-deprecating sense of humor on the show when he face-palmed a few moments.
RELATED: 'Below Deck Mediterranean': Malia White Heals at Home, Shops on a Different Kind of Scooter
Pascoe said viewers should prepare for a wild (and fun) time this season during a Twitter Spaces, Yachtie to Yachtie: A Conversation with Yachties Past and Present. "You can expect a lot of laughs, tons of fun, real unity, some proper love," he said. "Just some genuine good crew dynamic and a really good f–king time."