'Below Deck Mediterranean': Katie Flood 'Would Have Not Survived' the Season Without a Surprising Crew Member
New chief stew Katie Flood from Below Deck Mediterranean Season 6 recently revealed that she bonded with bosun Malia White this season, sharing that she "would have not survived" if White was not on the boat. Despite working in different areas of the boat, Flood admitted White "saved my ass a lot of the time."
No 'adversity' between interior and deck this season of 'Below Deck Mediterranean'
Flood also shared in an interview with E! News that White is great at her job. "She is incredible, she is amazing at her job," she remarked of White. "And, you know, I think we worked really well together, which helped blend in the rest of the crew. There wasn't really [adversity] between us and deck." 
"I think together, we made that happen," she added. "And, you know, she saved my ass a lot of the time. You'll see what I'm talking about. I could've not done the season without her."
White likely helped Flood assimilate to Captain Sandy Yawn's style since White worked for Yawn on seasons 2 and 5. White was also seen helping the interior, running dinner plates and she helped clean the kitchen when she was a bosun last season too.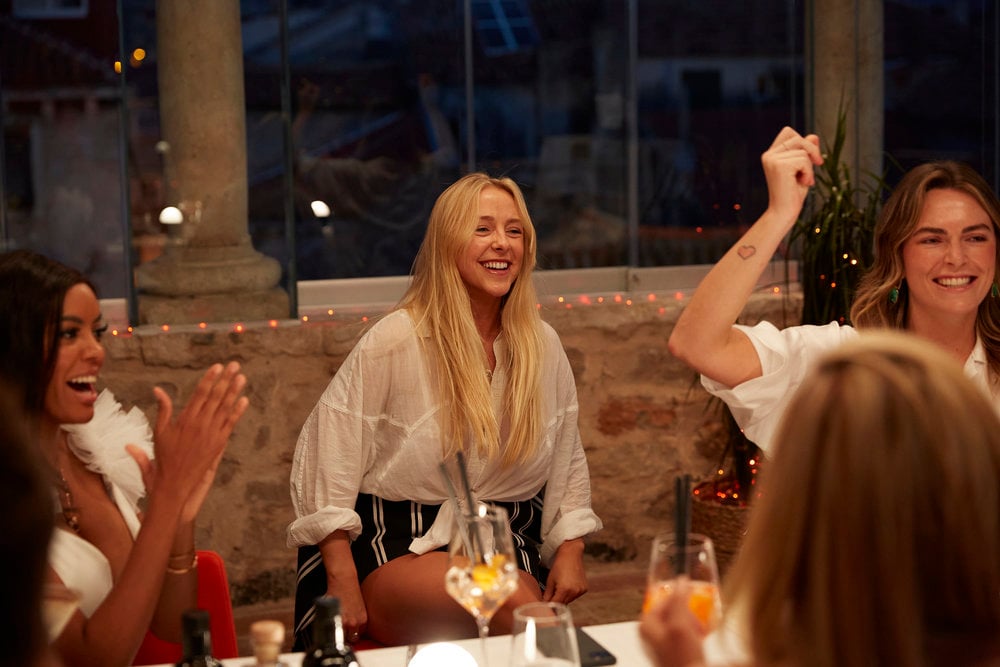 Kate Flood teases drama with her 'Below Deck Med' interior team
While she gelled with White, Flood didn't seem to completely vibe with her stews. "S–t happens," Flood said about drama within the interior. "That's why there's a show about it." Stew Lexi Wilson is seen talking to her mother on the phone about quitting the boat and then basically shooing Flood away.
Flood said the series is meant to be combustible. "It's like, we're still learning about each other, still figuring how to work together," she said. "In what world would that ever run completely smoothly?"
RELATED: 'Below Deck Mediterranean' Season 6 Hasn't Premiered on Bravo but Fans Are Already Hooked
The wild Below Deck ride also means that the workplace becomes an emotional rollercoaster. "I sure am not gonna enjoy watching myself cry on TV, I know my mom's not gonna like that," she said. "I talk about it on the show, I do struggle with anxiety, and that was a really hard time for me, what I was going through at that particular time."
Katie Flood is your new chief stew now on 'Below Deck Med'
Job demands and circumstances only amplified emotions.  "I am a human. I do have emotions. Things do affect me," she told E!. "You know, there's so much pressure in this role, and then it's like, you add the lack of sleep, the demanding guests, the drinking, like, all this stuff. It sort of boils up, and that's when you have these emotional moments."
RELATED: Below Deck Mediterranean's Hannah Ferrier Reveals Her Wildest Guest Request Ever Occurred During Season 5 (and Did It Pay Off?)
She is also fully aware that she took over for former chief stew Hannah Ferrier who left under controversial circumstances. "Being a chief stew, OK, we all know the job," she said. "But every one of us have a different way of doing it or bring different strengths to the table. So, I just think it will be refreshing for the viewers, maybe."
Below Deck Mediterranean Season 6 premieres on Monday, June 28 at 9/8c on Bravo.