'Below Deck Mediterranean': Katie Flood's Wipeout Teases a Parade of Injuries This Season
Chief stew Katie Flood's tumble down the stairs is only the beginning of "several" injuries on Below Deck Mediterranean Season 6. The crew and guests prepare for a wedding at sea and as Flood attempts to descend the stairs, she slips and tumbles down to the bottom. She's heard hitting the ground with a thud as the guests scream "Oh no, are you OK, Katie?" Stew Lexi Wilson hands her radio to another crew member to come to Flood's aid in a preview clip.
Lloyd Spencer says more than one person is injured this season
Deckhand Lloyd Spencer told Showbiz Cheat Sheet that the season includes "several" injuries. "All I can say is there are several injuries," he remarked about the season. Spencer is seen getting extremely ill and being taken to a hospital. And while he isn't injured others are.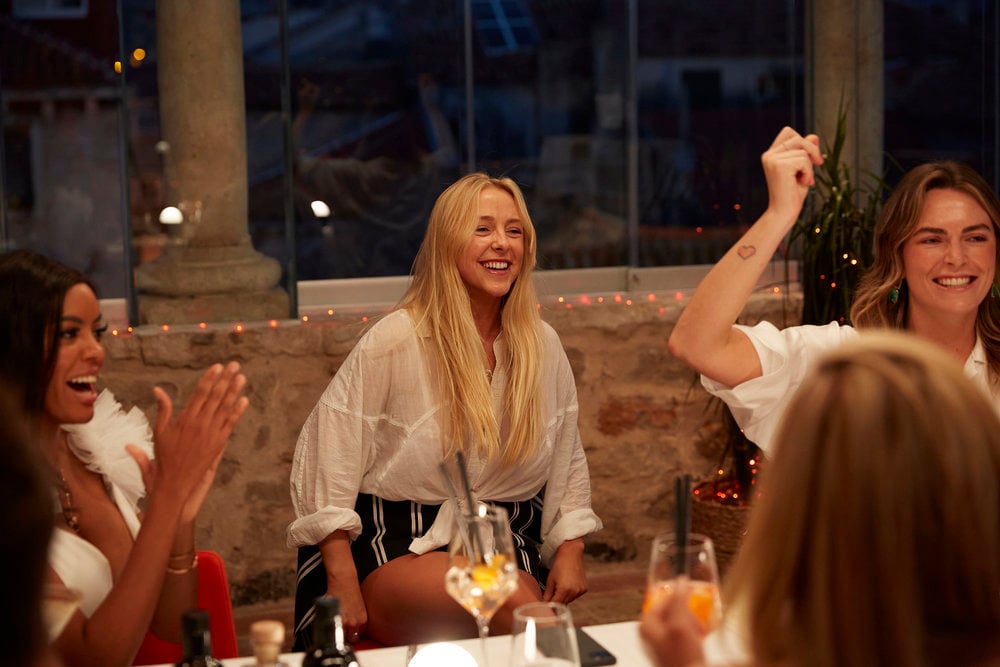 That includes deckhand David Pascoe. "I think it's safe to say you'll see an injury," he recently told Showbiz Cheat Sheet. "I can guarantee that." He added that injuries can occur when the crew is exhausted and dehydrated.
"The problem is especially with boats," he said. "And it is that you're a bit dehydrated, you're a bit tired, you kind of you're not meant to be rushing, but everything does have to be done with some haste. So it's very quickly. And you're always clipping your toes, fingers, everything else."
'Below Deck Mediterranean' crew injury prompts Captain Sandy to explode on Malia White
The season 6 previews show Captain Sandy Yawn becomes extremely angry with bosun Malia White. Yawn tells White a crew was injured and wonders why White didn't immediately tell her. When White replies she's not a chief officer, Yawn explodes, saying "I don't give a f–k" and that White should have come to her. The preview also shows a crew member with an enormous bruise on his leg, in addition to Spencer's emergency.
While Yawn seemed heated about White's misstep, she said she and White still have a good working relationship. "Oh, Malia and I are fine," she told E! News. "We just have to wait and see what happens, but, you know, there are times, even though you're leading people, you get pissed."
'Below Deck Sailing Yacht' crew member also fell down the stairs
"One of the things that really upset me is when people don't take responsibility and they shrug it," Yawn continued. Adding, "Malia is an awesome crew member. She does her job. You know, she always pitches in, you see her washing the dishes. Like, she's a team player. She's a real yachtie." But Yawn said that White still has "a lot to learn still" and added, "She's learning and she's doing the work."
Hopefully, Flood quickly bounces back and wasn't injured during the fall. Stew Alli Dore also took a tumble down the stairs on Below Deck Sailing Yacht. However, Dore did so after a night of heavy partying. Thankfully she only sustained some cuts and bruises from the fall.