'Below Deck Mediterranean': Lexi Wilson Starts the Most Explosive Fight in 'Below Deck' History
Below Deck Mediterranean previews tease that second stew Lexi Wilson starts one of the most explosives fights in the history of the show. She launches into the deck team and bosun Malia White has to find chief stew Katie Flood to let her know Wilson is out of control. Does Flood wrangle the encounter down or does it further escalate?
Lexi Wilson is seen coming for Mzi 'Zee' Dempers on 'Below Deck Mediterranean'
Previews don't explain how the emotional temperature in the hot tub becomes so heated, but Wilson is seen hurling insults at just about everyone. "No, I'm not gonna shut the f–k up," Wilson is seen telling Mzi "Zee" Dempers. "You're being a f–king deckhand right now." White is on the other side of the tub and looks on, trying to assess what is exactly happening.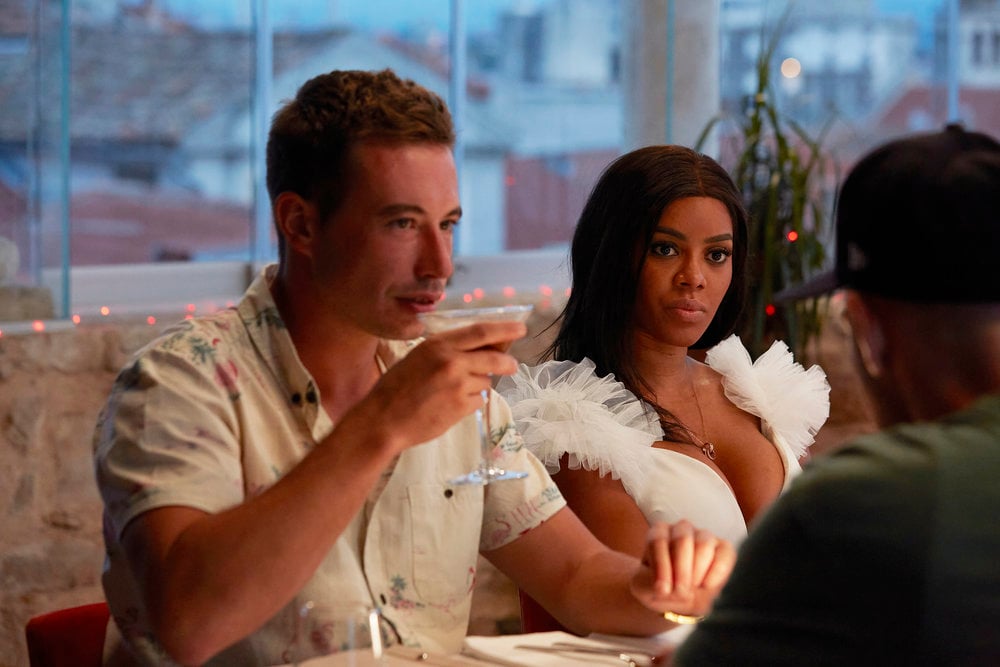 Third stew Courtney Veale, who is just as drunk as everyone else in the hot tub tries to diffuse the situation and tells Wilson to sit down. But Wilson is unstoppable. "Hear me out," she says to Dempers. "Grow the f–k up!" Then White tries to add some levity and jokes with her team, "Let's just be f–king deckhands!" she laughs. "Deckhands!"
Malia White calms her 'Below Deck Mediterranean' deck team
White decides now is a good time to leave the hot tub and departs. "She doesn't mean anything she says to take offense," White says to the crew who are in the hot tub. "But it is offensive, isn't it?" Meanwhile, Wilson tells White to "get over it" and that she isn't going to "kiss your a–", adding, "go to bed."
Wilson screams at White, "Go to bed!" White still can't believe what is brewing on deck, looking back, "Psych!" That's when she makes sure her deck team is OK. "I love deckhands by the way," she tells Dempers and Lloyd Spencer. "Lloyd give me a hug." He says there's "nothing to hug about." But she insists.
Dempers says, "Dude, she's a f–king a–hole."
Up on deck, Veale and Wilson are the only crew members in the hot tub. Veale tells Wilson this was no way to "handle sh–t." But Wilson says she doesn't care.
Katie Flood now has to get involved in the 'Below Deck Med' fight
All could have remained quiet, but White decides to alert Wilson's boss that she's been causing trouble. "I just wanna give you a heads up," White tells chief stew Katie Flood who is in her cabin. "Lexi was just a total b–tch. To all of us. She made Lloyd cry."
Flood promises to go find Wilson but is dreading the encounter. "I obviously don't feel great being the f–king bad guy," Flood says in a confessional. "Like an adult disciplining another adult. It's not fun. Right now I really don't wanna deal with Lexi." Flood is seen approaching the hot tub. At this point deckhand David Pascoe is sitting nearby. "David, f–k off," Wilson warns Pascoe. "This is not your time." Pascoe appears quite lucid and calmly smiles. Flood now approaches Wilson about to talk to her. What happens? Stay tuned.