'Below Deck Mediterranean': Lexi Wilson Was 'Slacking' and It Was 'Totally Unacceptable,' Katie Flood Says
Lexi Wilson wasn't pulling her weight on Below Deck Mediterranean and the crew thinks she was slacking on purpose because she was placed on the laundry and housekeeping duty. Chief stew Katie Flood told Wilson and third stew Courtney Veale she planned to rotate the stews on service. Although Wilson and Veale agreed it was a good move, Wilson didn't complete tasks, which left the crew scrambling.
Katie Flood said Lexi Wilson made too many little mistakes on 'Below Deck Med'
Flood said Wilson was great with the guests but as time went on her attitude "got the better of her" and her enthusiasm for the job waned. "She just started slacking in my eyes," Flood said during the Below Deck Mediterranean After Show. "And for me, that's completely unacceptable." The latest group of guests complained about the cocktails not coming fast enough.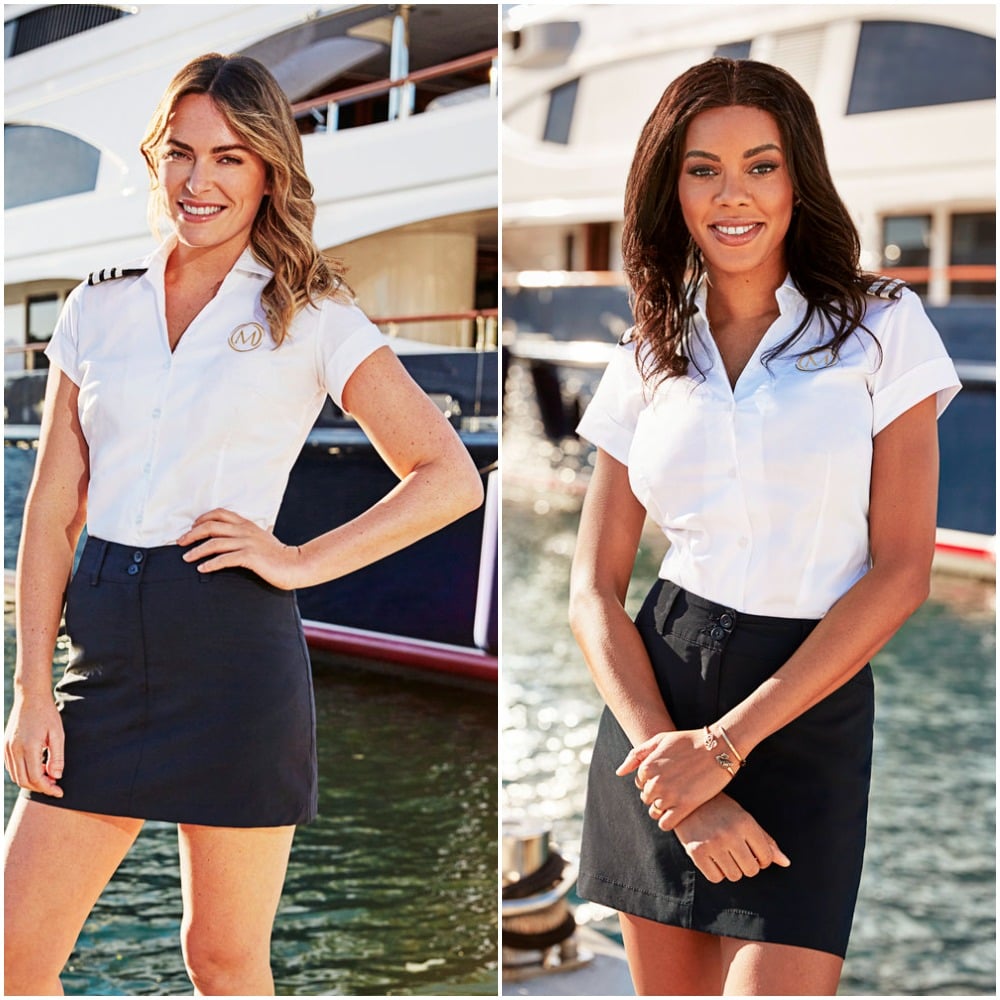 "If I'm pulled away for whatever reason, I should be able to rely on her," Flood continued. "She knows how to do the job. So these little mistakes, they're completely unacceptable in my eyes."
Lexi Wilson says the 'Below Deck Mediterranean' yacht was short staffed
Wilson said Lady Michelle requires more than three stews. "So we're running shorthanded based on the size of the yacht and how much crew is needed to like service this yacht," she explained. "So in the interior with that amount of guests and their drinking ability and the amount of drinks they're taking, it's impossible to keep up with one girl."
"And you have to bear in mind we also have different duties as well," she continued. "It's not just taking care of drinks. It's also you have to clean the cabins. You have to prepare the table and I think a lot of that wasn't shown."
Chef Mathew and Courtney Veale said Lexi Wilson slacked on purpose
Veale and chef Mathew Shea think Wilson was slacking on purpose. "I think she kind of doing everything sh–t on that shift so that she didn't have to do that shift again," Veale said. "I know it was frustrating for me because I'm being paid as third stew and then I'm going around checking the second stew's stuff. And she's not even done it all. She's just like [doing] a half kind of job."
Flood said Wilson put them in an unfair position because Veale ended up running around while Wilson felt she deserved "more than what's she's getting." Wilson seemed to be frustrated in the laundry room and even referred to herself as "Cinderella" during the charter.
Shea ended up serving breakfast because the interior was stretched so thin. "Well I could tell she wasn't pulling her weight," he remarked about Wilson. "And it was intentional because she was upset about there being rotation in service. And at the same time, I found her difficult to be with on service. She was argumentative. She was trying to boss me around." At one point Shea had to bounce Wilson from the galley because she was trying to order him around.
Below Deck Mediterranean airs on Mondays at 9 pm ET/PT. New episodes will be available on Peacock one week early on Mondays.