'Below Deck Mediterranean': Malia White Heals at Home, Shops on a Different Kind of Scooter
Malia White from 'Below Deck Mediterranean' continues to recover from her scooter accident and went grocery shopping. She's still healing so she rode a motorized grocery store cart and found a way to find humor in the outing.
Malia White from Below Deck Mediterranean continues to heal from her scooter accident, finally getting out to go grocery shopping – in a scooter. But not the same scooter that resulted in her hospitalization, instead she rode a motorized grocery cart. She is wearing loose-fitting clothing to avoid contact with her harsh wounds and has a sense of humor about the situation. "Back on a bike in no time," she captioned the video. "'Get Buffalo sauce' #priorities #buffalochickentacos."
Malia White is here for the 'buffalo sauce'
White slowly drives the motorized grocery cart down an aisle and abruptly stops. "Get buffalo sauce," she says. She's wearing sunglasses inside the store and her arms and legs are still bandaged. The remaining road rash on her thighs is still healing but looks extremely tender.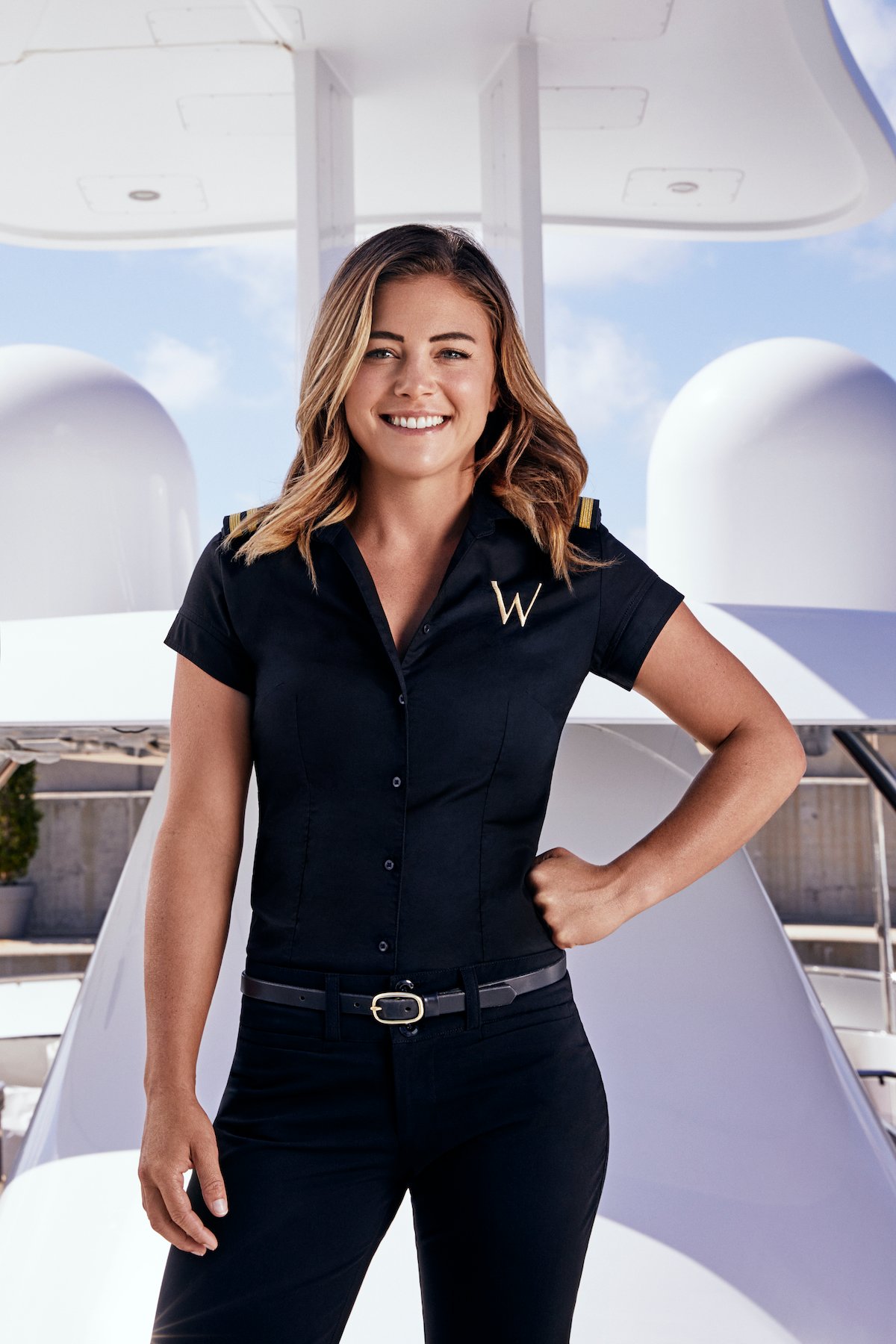 Below Deck Mediterranean crew reacted. "Ohhhh myyy god lol," Bobby Giancola from Below Deck Med responded. Courtney Veale and Katie Flood from Below Deck Med Season 6 also commented. Others offered well wishes and a few jokes about the video. "They see me rollin'," one person commented. White also posted on her Instagram story about a special delivery of her favorite cookies from her brother and sister-in-law.
Malia White posted images of the healing process
Only days earlier she posted a photo of the recovery process, the road rash she experienced still an open wound. One foot remains bandaged and the photo appears to be taken when she changed her bandages. She posted a before and after photo to show how quickly she was injured. "This was a day before the crash and a few days after," she captioned the two photos. "Hoping these wounds heal without too much scarring & I'm back in shorts in Spain in no time! Thanks for all the love and well wishes!"
Captain Sandy Yawn, who had experienced a horrific motorcycle accident in the past commented. "Ouch! Road Rash was a huge part of my life back in the day! I know you will be as good as new soon!" she wrote. Deckhand Max Hagley added, "Savage wounds chick x." Others offered advice for how to speed up the healing process, including suggestions to stay out of the sun. "Stay out of the sun to minimize scarring! Praying for a quick recovery," one person commented.
Malia White returned home after being in a scooter accident in Spain
White had a scooter accident in Spain weeks earlier. She shared on Instagram that she went out with her crew to see the sights on scooters and then suddenly she was being rushed to the hospital. Photos from the hospital show White's arms and legs completely bandaged and she has an IV port in her hand.
"I'm sharing this to express the importance of always wearing a helmet," she shared on Instagram in late June. "Mine quite literally saved my life. I spent the premiere night in a hospital bed after having a mean accident on my scooter. I've been riding scooters my whole life was familiar with the equipment, wasn't drinking and was 10 minutes from my boat. Accidents happen when you least expect them. Luckily, I was able to walk away with a few stitches, fractured elbow, broken toes, severe road rash and a very sore body. I don't want to imagine what the case would have been without my helmet! I won't hang up my scooter keys just yet… but I'm definitely aware of the importance of cruising safely!"