'Below Deck Mediterranean': Malia White Explains Why She Couldn't Move Forward With a Romance With David Pascoe
Malia White and David Pascoe from Below Deck Mediterranean probably won't have a boatmance this season after White said she simply wasn't ready to dive into another relationship so soon after breaking up with chef Tom Checketts. White boarded Lady Michelle only days after splitting with Checketts. She discovered he had cheated on her while working on another boat and she needed time to be single.
Below Deck Med's Malia White says she wasn't ready to get into a new boatmance
Pascoe asked White if she'd consider dating him, during an alcohol-fueled night. He wanted to lay his cards on the table, but she gave him a pretty obscure answer. "I think I even told David [about the split, explaining] that everything with Tom and I was falling apart right before we filmed this season," she told US Weekly. "I was a mess coming into it and I was just like, 'You know, I don't really want to even see men right now.'"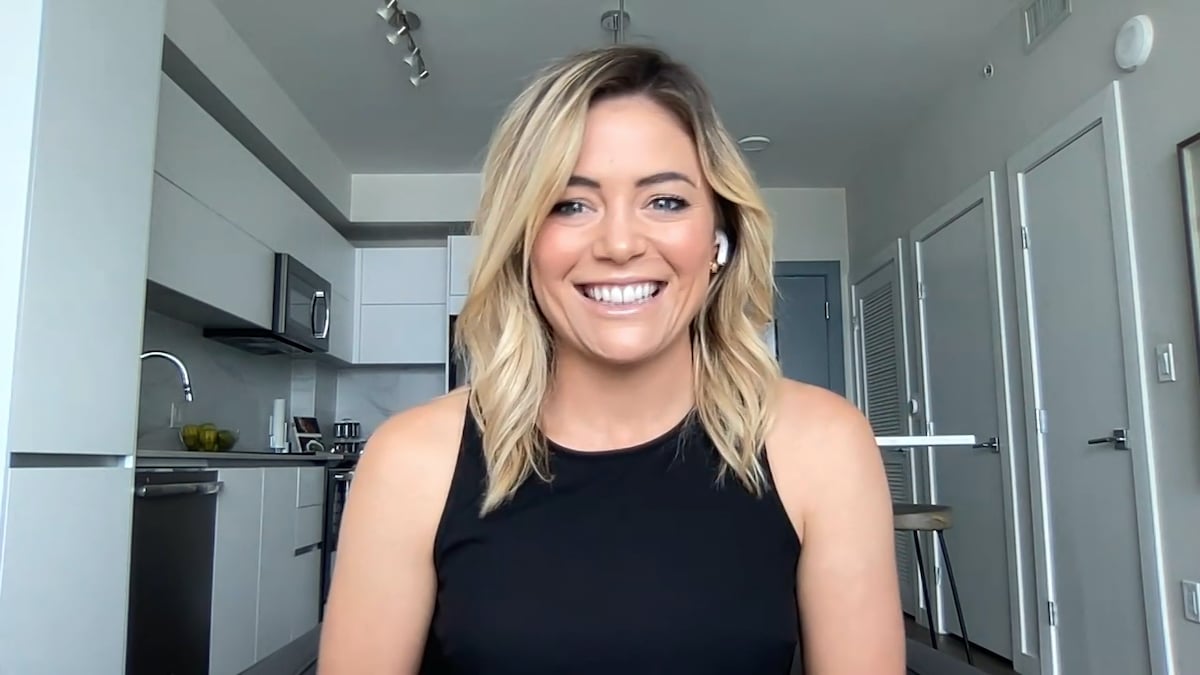 "So, I think unfortunately for my admirers, I was in not in a place to look for romance," she added. White said despite it being pretty apparent to viewers, she didn't realize that Pascoe had a crush on her immediately. "I think when he got the bravery from alcohol, I was like, 'Oh, I'm quite impressed with how strong you're coming on right now,'" she laughed.
Boatmances happen on 'Below Deck'
White also observed that boatmances are common due to the nature of the job. "The people you work around are the ones you build these close relationships with," she said. "And for us, these may be the only people we meet for months at a time. So, you naturally develop feelings toward people."
RELATED: 'Below Deck Mediterranean': Malia White Reveals Why Filming the First Scene of Season 6 With Captain Sandy Was Awkward
Pascoe told Showbiz Cheat Sheet that White caught his eye pretty soon after he joined the cast. "Obviously first onboard there's a lot to take in," he remarked. "There's everything happening. There are cameras. There's a new crew, there is a new boat. So many factors. And it was probably after a little bit of time I was like, hm. Maybe there's something."
When did Malia White find out that Tom Checketts cheated?
White likely needed a break because she found out Checketts had been seeing someone else for months and she had no idea. "Yeah, we were, you know, working on different boats," she told US Weekly. "It was in the pandemic [that] had just happened. So, it was impossible for us to see each other. It was right when the show is coming out, it's obviously a lot going on in our lives. And, yeah, he found someone else on his boats, and I didn't know for a couple of months."
RELATED: 'Below Deck Mediterranean' Deck Team Reveals What It Was Really Like to Work for Malia White (Exclusive)
She said "all hell broke loose" once she confronted him. And added, "He's very sorry," she said. "He's apologetic. He wants to get back with me, but wow, not for me."