'Below Deck Mediterranean' Producers Had to Set an Interview Drink Limit After Alex Radcliffe Got Blackout Drunk
Alex Radcliffe from Below Deck Mediterranean Season 5 recently shared that he got so drunk during a crew interview, production had to stop filming and then set a drink limit going forward. "They gave me a drink limit on my season," Radcliffe recalled on his Altered Reality podcast. He then dished about exactly how much he drank during the crew interview.
Alex Radcliffe had 3 bottles of wine during a crew interview
Radcliffe admitted he got so drunk during the crew interview that he blacked out. "I blacked out," he admitted. "I had three bottles of wine and for my season, everyone else after that had no more than two drinks." He then recalled, "I blacked out, got back to the boat. They had to stop filming because I couldn't stand up."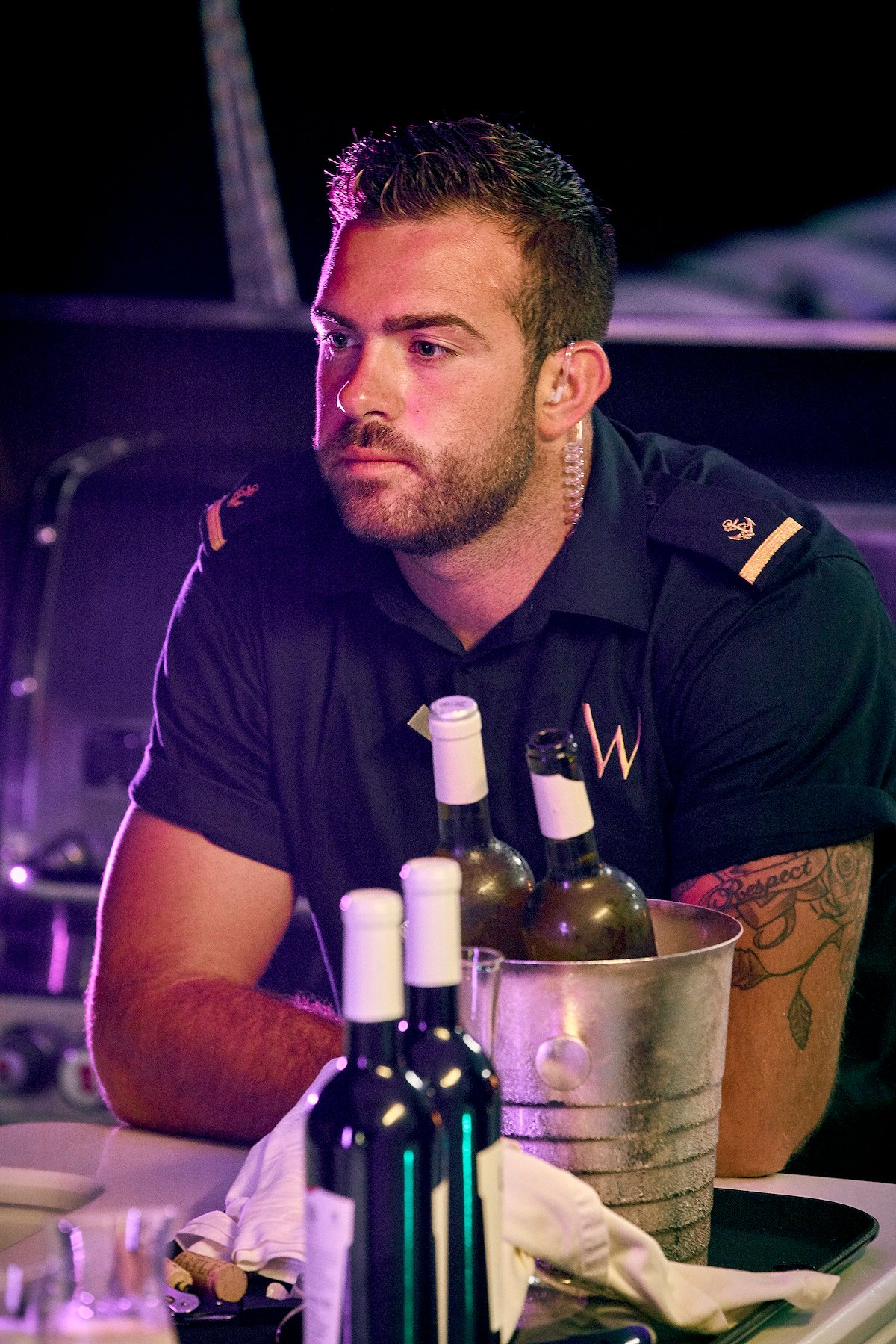 The insight bubbled to the surface when Radcliffe and co-host Anastasia Surmava talked to Colin Macrae from Below Deck Sailing Yacht. Macrae recalled getting drunk during a crew interview and gossiped when he returned to the boat, which was out of character for him.
"They encourage you to drink," Macrae said about crew interviews. "It loosens up your nerves and they get more juice out of you. So that particular morning, it was like our second to the last interview. They wanted the juice. So I went in there and I smashed like 10 beers. I was f–ked up."
Alex Radcliffe recalls the first time he was drunk on 'Below Deck Mediterranean'
Radcliffe recalled the first time he got extremely drunk on camera. He and Christine "Bugsy" Drake got in the hot tub after a crew night out. Radcliffe admitted he was attracted to Drake but then she made a drunken comment about him when he got out of the hot tub.
RELATED: 'Below Deck Mediterranean': Lloyd Spencer Says 'There's Certainly a Lot of Fun Being Had' on Deck This Season (Exclusive)
"That was the funniest moment," he during a Twitter Spaces, Yachtie to Yachtie: A Conversation with Yachties Past and Present. "My friends laughed at me so hard because I was so sh–tfaced and it was the first time getting so drunk in front of the cameras. And I get out [of the hot tub] and Bugsy just goes, 'It's so cold in here.' And I'm like yeah, that was definitely a funny moment on national television."
Alex Radcliffe says the truth comes out when you're drunk
Radcliffe joked about his "drunk ramblings" during the season. "I just gotta stop talking when I'm drunk," he joked during the Below Deck Mediterranean After Show. "With me, it's like oh, he's terrible at flirting. I'm not even literally trying. Like I have that sarcastic humor. I just kinda go with the punchlines. And I just read the situation and say whatever."
RELATED: 'Below Deck Mediterranean': Katie Flood's Wipeout Teases a Parade of Injuries This Season
"Or say something quirky or stupid," he continued. "And when I get drunk, and I don't know where it comes from, I'm like oh I respect you." Cameras flashback to a drunken moment in the crew mess where Radcliffe tries to string together a sentence after another crew night out. Radcliffe said he doesn't remember the moment. But added, "Apparently I meant it because the truth comes out when you're drunk."