'Below Deck Mediterranean' Season 1 Crew Has a Few 'Where Are They Now' Mysteries
The Below Deck Mediterranean Season 1 crew has more than one "where are they now" mystery surrounding the cast. Only seven crew members have an active social media presence and Captain Mark Howard remains completely out of the public eye.
In fact, former chief stew Hannah Ferrier, who worked for Howard isn't even sure if he's still in yachting. "Captain Mark and I, we send a message maybe once a year, just to touch base," Ferrier told Bravo's The Daily Dish in 2019. "I really like him." Adding, "I don't really think I knew what he was up to when I was working with him, let alone three years later," she remarked. "He was like the opposite of [Captain Sandy Yawn]. He kind of drove the boat and stayed in his cabin, so it was lovely." Howard's LinkedIn profile shows he is the Captain at Howard Marine Services, Inc. in Fort Lauderdale, FL. But Howard isn't the only mystery from the show, as other crew members have kept a low profile.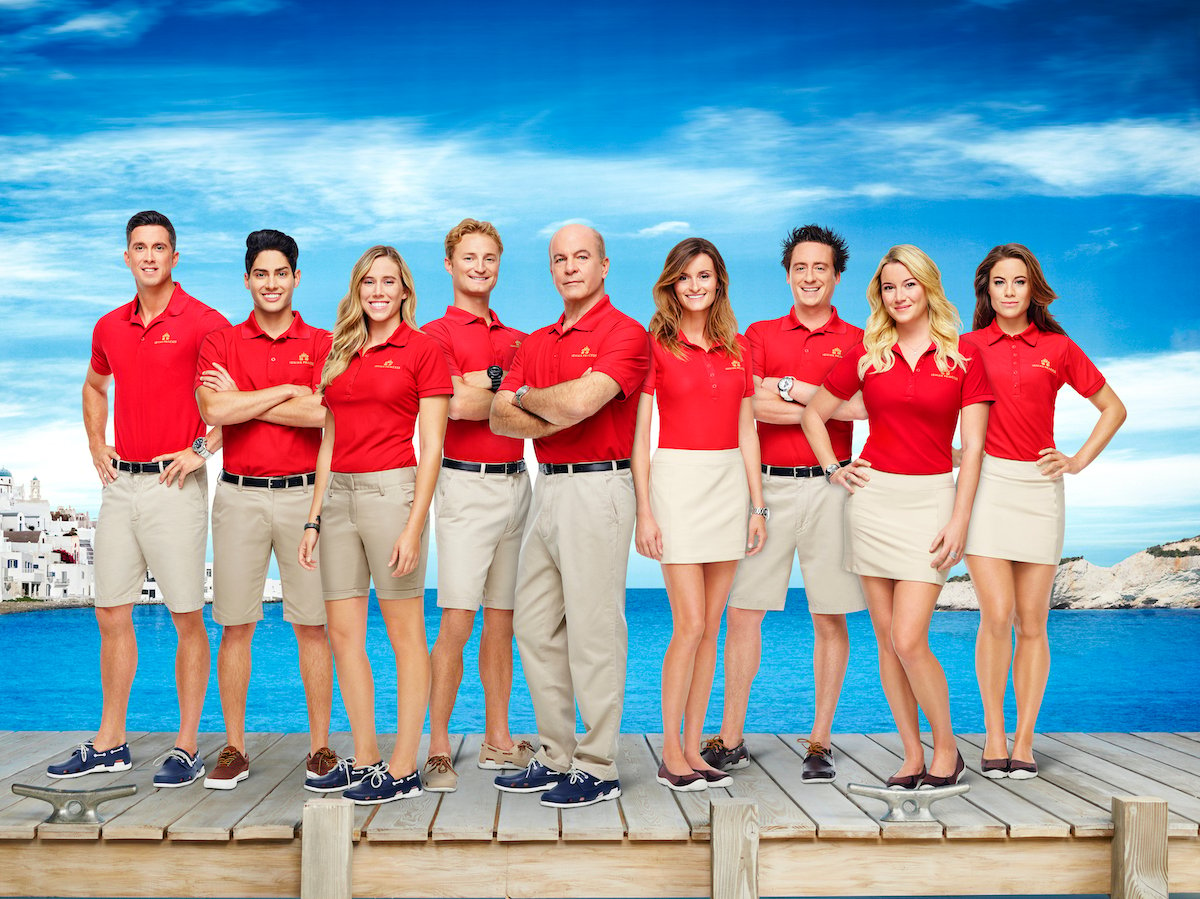 A few other 'Below Deck Med' yachties are keeping a low profile
While first mate Bryan Kattenburg doesn't have a public social media account, his LinkedIn shows he's been busy working outside of yachting. After wrapping Below Deck Med Season 1, he moved into marketing and social media management. He is currently an associate producer for Lemonlight Media in South Florida. Kattenburg also got engaged in 2019 and shared the news on Instagram when his profile was public. No word on if he has since married.
RELATED: 'Below Deck Mediterranean' Season 5 Has the Most Crew Still in Yachting and the Only Yachtie Ever Fired by Production
Deckhand Jen Riservato has also managed to keep a low profile and seemed to still be in yachting in 2020. She shared a Yachtmaster II Rolex in a video she posted in March 2020 but hasn't publicly updated her social media when it comes to her career. However, she shared in January 2021 that she found love. "2020 started with YOU," she posted along with a series of photos. "Thank you for making this year amazing -despite everything going on in the world. You are the kindest, sweetest, most-patient, coolest, most-athletic (grrr) person i've ever known. And, I guess God saw it fit to make you as perfect on the outside as the inside. Sheesh. Love you for life, Paigey."
The rest of the 'Below Deck Mediterranean' crew no longer work on boats
The remainder of the crew has left yachting (or at least temporarily). Stew Tiffany Copeland continued as a yachtie after Below Deck Med Season 1 wrapped but has since gotten married and is expecting her first child. "Miles' favorite pillow," she shared a photo of her dog resting his head on her baby bump.
Ferrier has also become a mother and is engaged. She started a yacht training academy and hosts a podcast. Julia d'Albert Pusey married and has her own fashion line and pregnancy well-being brand, Myrtle & Maude.
RELATED: Below Deck Mediterranean's Malia White Reveals Tiny Crew Cabins Can Be a Big Adjustment
Chef Ben Robinson, who was the crossover chef from Below Deck, may have possibly made Below Deck Mediterranean Season 5 his last season on the show. He's been traveling the country, cooking at private parties, and hosting cooking demos on Instagram.
Bobby Giancola may no longer work on boats, but he's still in the yachting industry. He's currently a yacht broker for Denison Yachting and often shares a peek inside some massive yachts he has for sale. Finally, Danny Zureikat, who was the only crew member fired during season 1 is pursuing a career in acting and often posts about projects on Instagram.