'Below Deck Mediterranean' Season 5 Celebrity Guest Returns for Season 6 and Really Let's It All Hang Out
Roy Orbison Jr. returns for another voyage on 'Below Deck Mediterranean' Season 6. Orbison shared that he had so much fun during season 5 and was sad when his charter ended.
Roy Orbison Jr. had so much fun filming Below Deck Mediterranean Season 5, he returned for season 6 – and had dinner while naked. Or nearly naked.
Orbison even made the season trailer, completely naked from the waist up. He begins dinner with his shirt on but is filmed chugging a beer. "Did you see how sh*tfaced he is?" a stew is heard asking the rest of the crew. The next scene is Orbison nearly naked waving to another guest. The stews cannot hold back their laugher from afar as stew Courtney Veale is heard saying, "I love my job." The season 5 crew enjoyed Orbison and his family when he traveled with them aboard The Wellington. He too loved his time on the show and shared his feelings about the trip and the crew last season.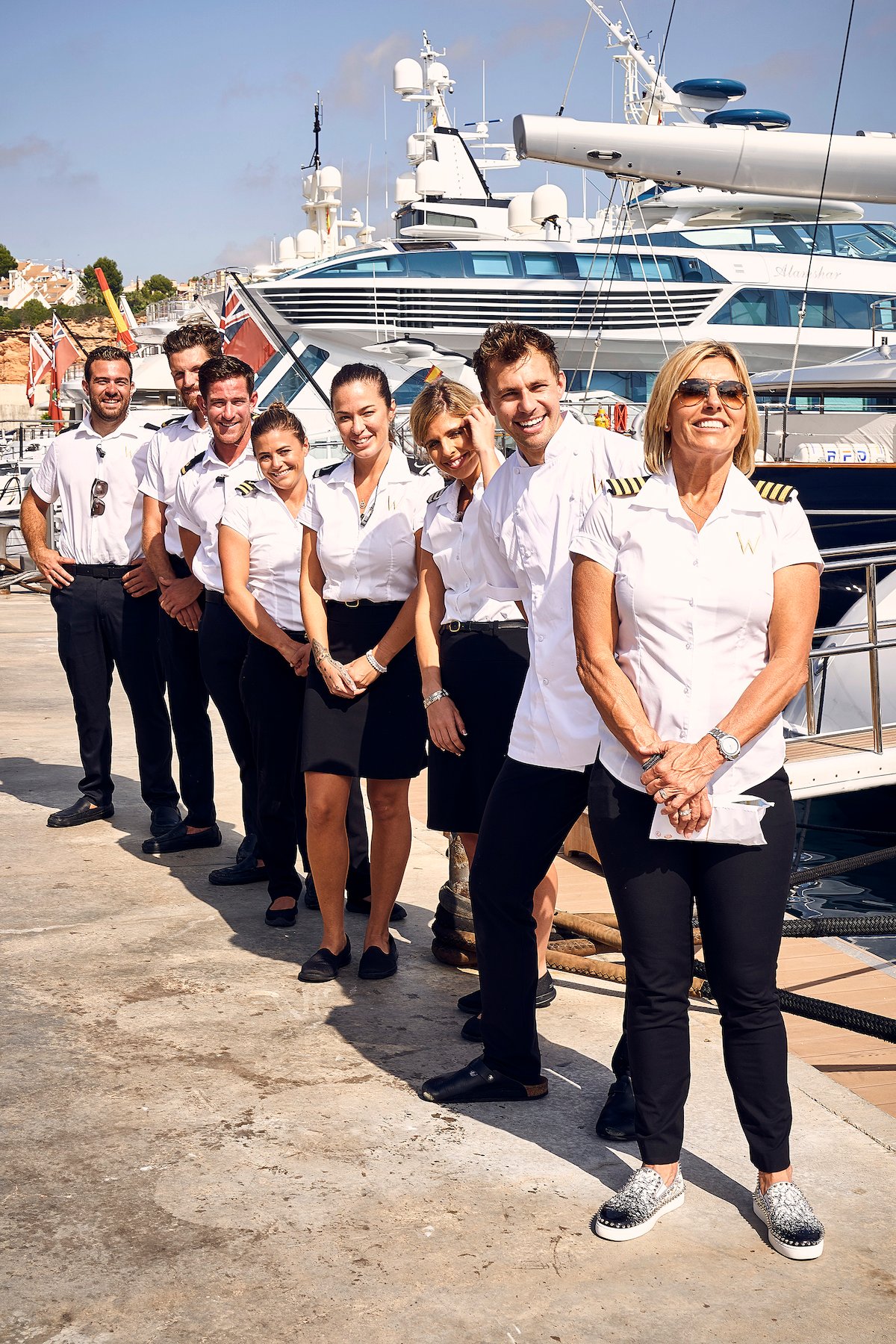 Roy Orbison was starstruck on 'Below Deck Med' Season 5
Orbison dished about being on Below Deck Med last season, sharing that he and his family are huge fans of Captain Sandy Yawn. "I was almost embarrassed that we were kind of fan. I was nervous in general because it's a big show, but I really trusted her," he told Bravo's The Daily Dish. Adding, "I trusted my babies to this staff and this crew, so they didn't make me feel nervous, and we had a lot of fun." He shared that his young son even knew who Yawn was upon arrival. "My little son, Roy III, when he met her, he went, 'there's Captain Sandy!'" 
He said private yachting is something his family is used to, but the Below Deck Med experience is unique.  "In Sweden every year, we host a tennis week, where everyone gets these big boats and I've done that a couple of times," he said. "And as a kid, we would go on family vacations." 
Orbison admitted he was a little starstruck when he arrived for his yacht vacation. "These guys were magnetic," he recalled of the crew. "I knew a little bit about it because I'm a big fan of the show, so you know, I knew Captain Sandy was great, and Hannah [Ferrier]." Ferrier was seen playing with Orbison's children and even mulled over the thought of motherhood someday. Season 5 was Ferrier's last season on the series. She moved back to Australia and delivered her first child with boyfriend Josh Roberts in Oct. 2020.
Roy Orbison Jr. wanted to return after having such a great time during 'Below Deck Med' Season 5
Orbison's return should come as no surprise. He told Bravo's The Daily Dish that he had so much fun he didn't want the party to end. "I wanted to keep on going, just for the fun of it," he said. "I wasn't expecting that, you know? That when I left, I didn't cry or anything, but I missed them." 
From the trailer, it appears that Orbison is ready for more fun this season. He's not the first celebrity guest to make a repeat appearance on the show. Johnny and Michell Damon made appearances on two seasons of Below Deck Med (season 4 and season 5). Also, cast members from The Real Housewives of Atlanta appeared on Below Deck Season 3.