'Below Deck Mediterranean' Season 5 Has the Most Crew Still in Yachting and the Only Yachtie Ever Fired by Production
For the first time in Below Deck history, a Below Deck Mediterranean Season 5 crew member was fired by producers instead of the captain.
Deckhand Peter Hunziker was fired for sharing a racist and sexist meme on Instagram. He then doubled down on his remarks when fans questioned his share. Production company 51 Minds and Bravo released a statement: "Peter Hunziker of Below Deck Mediterranean has been terminated for his racist post. Bravo and 51 Minds are editing the show to minimize his appearance for subsequent episodes." The storyline that was being built for Hunziker was abandoned. Editors did such a solid job of editing Hunziker off of the show, viewers forgot he appeared on it at all.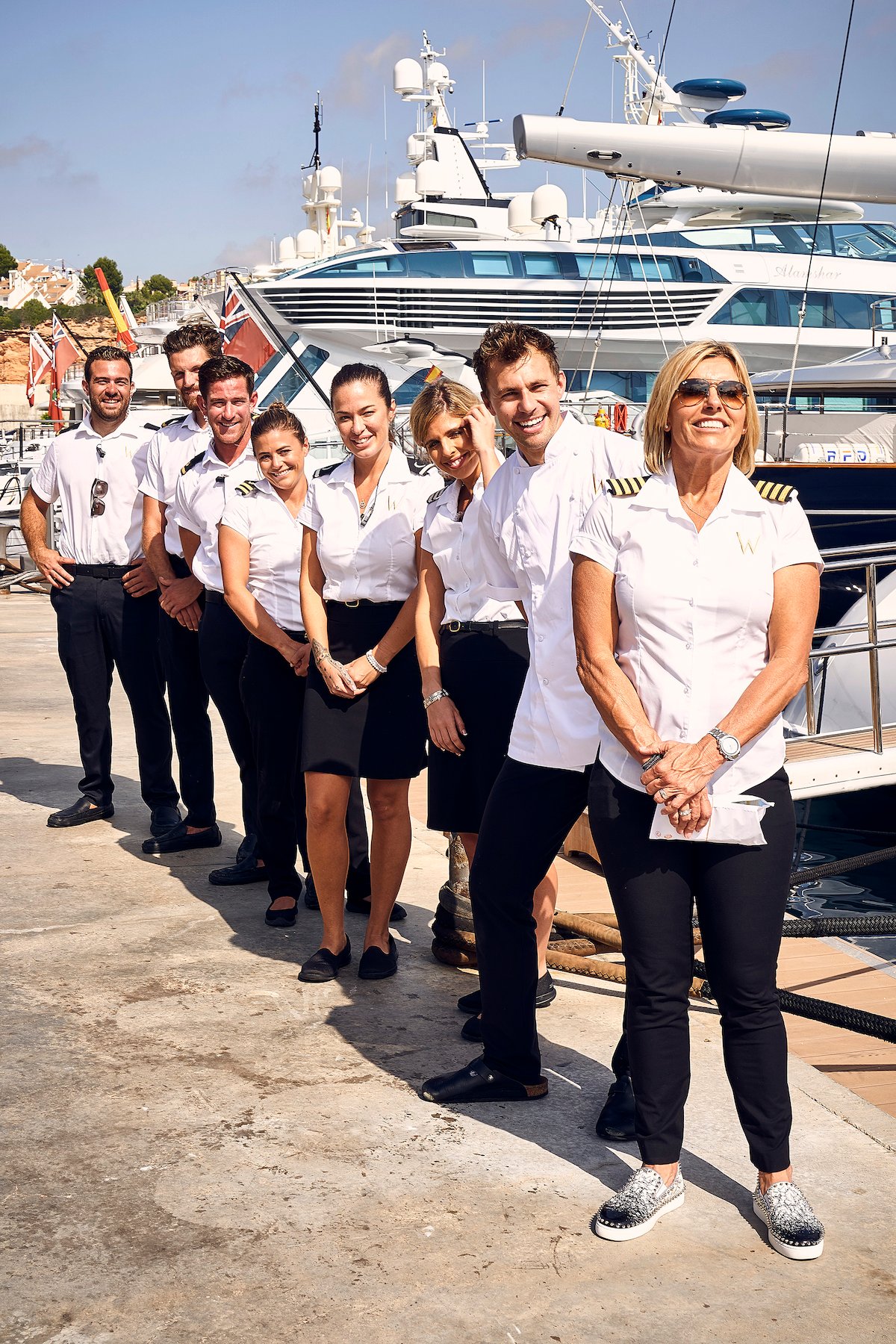 'Below Deck Mediterranean' Season 5 deck team are all still in yachting
Hunziker appears to still be working in the yachting industry. But he said on Instagram that he had a hard time finding work in yachting after being on the show.
He's not the only member of the deck team who still works in yachting. Alex Radcliffe, who eventually became the lead deckhand, has shared photos from work. "What a great/ beautiful month of work in the Bahamas," Radcliffe shared along with photos with a fellow yachtie from a beach. "Make sure you check out the exumas if you are ever looking for ridiculous pretty water I promise you'll fall in love, now the Crew heads back to fort liquordale to be ratchet again."
RELATED: Are the 'Below Deck Sailing Yacht' Crew Serving the 'Below Deck Mediterranean' Season 6 Crew?
Robert Westergaard also seems to still be connected to yachting since season 5 ended. "The not so glamorous side of the 'yachting' industry," he shared in Sept. 2020. "At the end of the day you here to work, it's no vacation. It definitely has its perks, you get to see amazing places and meet just as amazing people along the way."
Also, bosun Malia White, who returns for Below Deck Mediterranean Season 6, has shared several photos and videos from yachts over the past year. She is also racking up certifications along the way. "Well that's a few more courses in the books!" she shared in firefighter gear. "For a lot of these courses I was the only girl in the class- to any ladies experiencing the same thing in your industry, go kick ass!!"
Both 'Below Deck Med' Season 5 chefs are still working on the water
First chef Hindrigo "Kiko" Lorran, who Captain Sandy Yawn fired for his lack of experience, is sailing and surfing around the world. Lorran still works as a yacht chef, but finds ways to unwind in between charters. "It was very intense 5 weeks doing 2 charters, working 14-16 hours a day but also having fun and blessed moments," he shared in May.
RELATED: 'Below Deck Mediterranean' Season 6 Breakout Cast Member May Be the Next 'Colin', Below Deck Alum Predicts (Exclusive)
White's (former) boyfriend Tom Checketts ended up replacing Lorran. He recently shared photos from being on charter in the Caribbean. Checketts shared a photo of a treadmill from the yacht's gym. "Gym with a view…," he captioned the image.
The 'Below Deck Med' Season 5 stew team are almost all in yachting – except Hannah Ferrier
Chief stew Hannah Ferrier was fired during season 5 after White sent a photo of Ferrier's unregistered Valium and vape pen to Yawn. Yawn explained she had additional concerns beyond the medication for firing Ferrier, but the moment was a turning point for the season. Since leaving the series, Ferrier became a mother, got engaged, and started a yachting training academy. She also hosts a podcast.
Christine "Bugsy" Drake still works in yachting and recently published a book on how to create magnificent tablescapes. Aesha Scott, who was a surprise return from Below Deck Mediterranean Season 4, also still works, at least part-time, in yachting.
RELATED: 'Below Deck Mediterranean' Season 6 Courtney Veale's Disney Princess Background Is Eerily Similiar to Being a Yacht Stew
Jessica More still works in yachting but is taking time off to explore Costa Rica. "Hello Beautiful People," she wrote in a recent Instagram post. "I'm still here, I've just been taking more time to nurture what's good for me like my body, mind and healthy connections." The only unknown crew member is Lara Flumiani, the stew who quit after only one charter. Her Instagram is set to private and no additional information is offered about her.
Yawn, who has been the series captain since season 2 returns for Below Deck Mediterranean Season 6, which premieres on Bravo on Monday, June 28 at 9/8c.