'Below Deck Mediterranean' Season 6 Features 2 Crew Members From Season 2
Captain Sandy Yawn and Malia White both began their Below Deck careers on Below Deck Mediterranean Season 2 and will return for season 6, which premieres on Monday, June 28 at 9/8c on Bravo.
Yawn took over for Captain Mark Howard from season 1. White was a deckhand on season 2 but she was eventually promoted to lead deckhand. Yawn remained on the series as the Below Deck Med captain, but White left the show and returned to full-time yachting. She earned several certifications along the way and returned to Below Deck Med for season 5 as Yawn's bosun. White and Yawn return as bosun and captain for season 6 with a new crew. But who else was on the crew during season 2? And did any of the season 2 yachties continue with the series?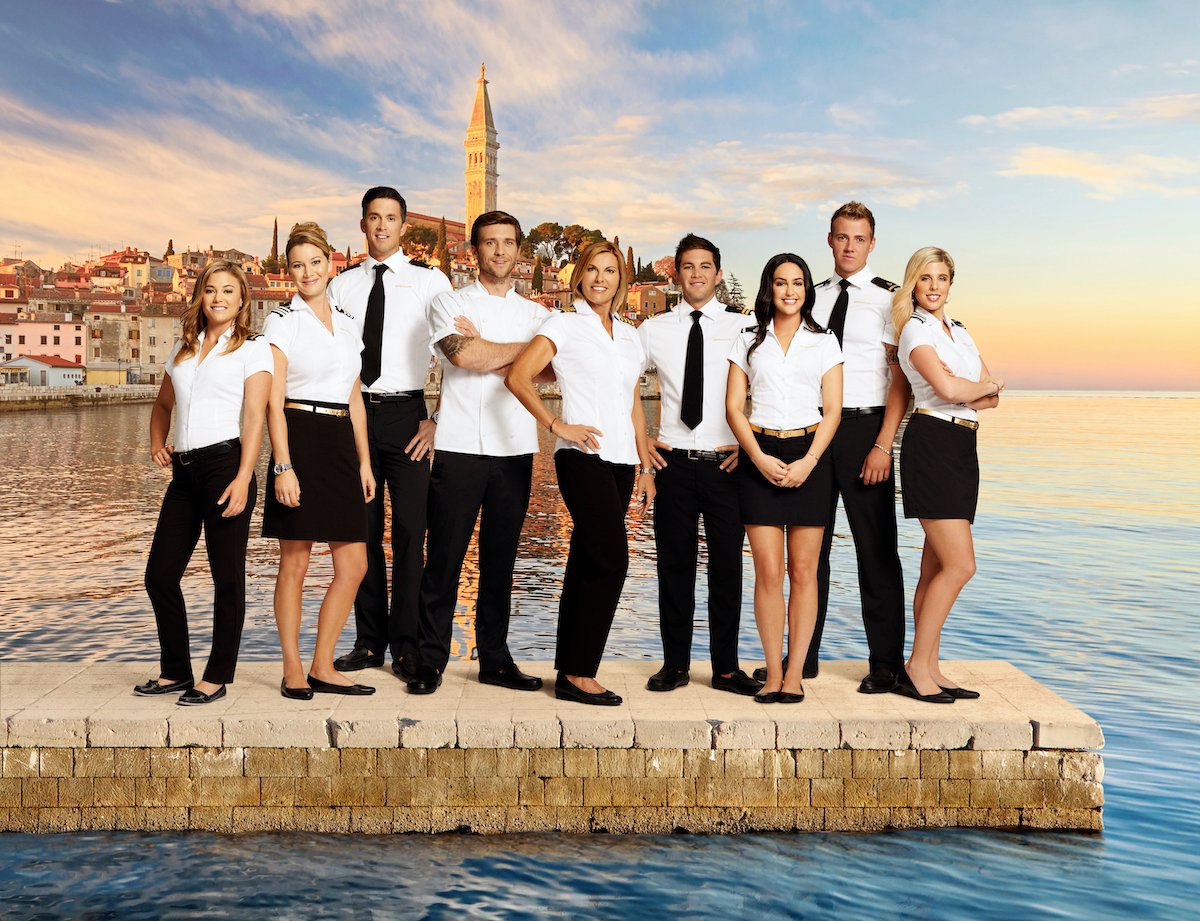 3 'Below Deck Mediterranean' crew members returned after season 2
Chef Adam Glick returned for Below Deck Med Season 3. He then became the crossover chef for Below Deck Sailing Yacht Season 1. His storyline was controversial because he and White had a secret affair before they arrived on the boat. They tried to keep their romance a secret until White started to fall for her boss, bosun Wesley Walton. Glick was angered when White became fickle about her affections and he sabotaged a guest's food, adding onions to a dish when the guest requested there be no onions.
He and White eventually came clean to producers. But Glick had to work extra hard to avoid being fired for the discretion. White ultimately chose to be with Walton and Glick remained salty toward the new couple. Glick returned for his redemption season and excelled. But after a rough season of Below Deck Sailing Yacht, he retired from yachting. He now travels in his van with his dog Tex and hosts outdoor cooking events.
RELATED: 'Below Deck' Made History With This Unique 'Below Deck Sailing Yacht' Season 2 Ending Twist
Another crew member who returned was a surprise last season. Christine "Bugsy" Drake ended season 2 on a sour note with chief stew Hannah Ferrier. But when Ferrier's second stew quit after one charter during season 5, Yawn brought back Drake to replace her. Ferrier was later fired during season 5 and Drake moved into the chief stew role for the remainder of the season.
Ferrier, who was chief stew from seasons 1 through 5 was fired after White found her prescription Valium and a vape pen during season 5. White snapped a photo of the medication and pen and sent it to Yawn. Yawn claimed she didn't fire Ferrier only because of the medication, which was unregistered. Yawn insisted it was because she didn't trust Ferrier, which set off a string of controversy and endless bickering both on and off the show.
'Below Deck Med' Season 2 had 3 crew members who were 'one and done' and 2 returned from season 1
Ferrier and Bobby Giancola were the only returning crew members from season 1. Giancola was a deckhand on both seasons and one part of his season 2 storyline was his short-lived romance with stew Lauren Cohen. Cohen and Giancola had a night of romance before the season began but it became a point of contention on the boat.
Cohen, who has only appeared on Below Deck Med Season 2 thus far, had a previous tryst with chef Ben Robinson from Below Deck and Below Deck Med. She's seen having a FaceTime conversation with Robinson at one point during the season.
RELATED: 'Below Deck Mediterranean' Season 5 Has the Most Crew Still in Yachting and the Only Yachtie Ever Fired by Production
Two crew members who tried to stay out of the fray (but only one succeeded) were deckhand Max Hagley and Walton. Hagley remained neutral throughout the season, mainly interested in doing his job and having fun on his day off. Walton fell for White, which, unbeknownst to him initially, caused friction on the boat with Glick. Both Hagley and Walton are still in yachting.