'Below Deck Mediterranean' Season 6 Breakout Cast Member May Be the Next 'Colin', Below Deck Alum Predicts (Exclusive)
The Below Deck Mediterranean Season 6 cast may be the zaniest and most fun-loving cast yet with one particular crew member who is likely to emerge as the breakout star.
Below Deck alum, Adrienne Gang recently dished with Showbiz Cheat Sheet about the new cast and Gang predicted that viewers will fall in love with deckhand Mzi "Zee" Dempers. "Zee is adorable," Gang said. "I love him. He's a good egg. I think he's going to be the most lovable person that we see on this season just in an all-around way. A lot like the Colin [Macrae] on the [Below Deck] Sailing [Yacht] season. Almost as though he can do no wrong. He's just a good human."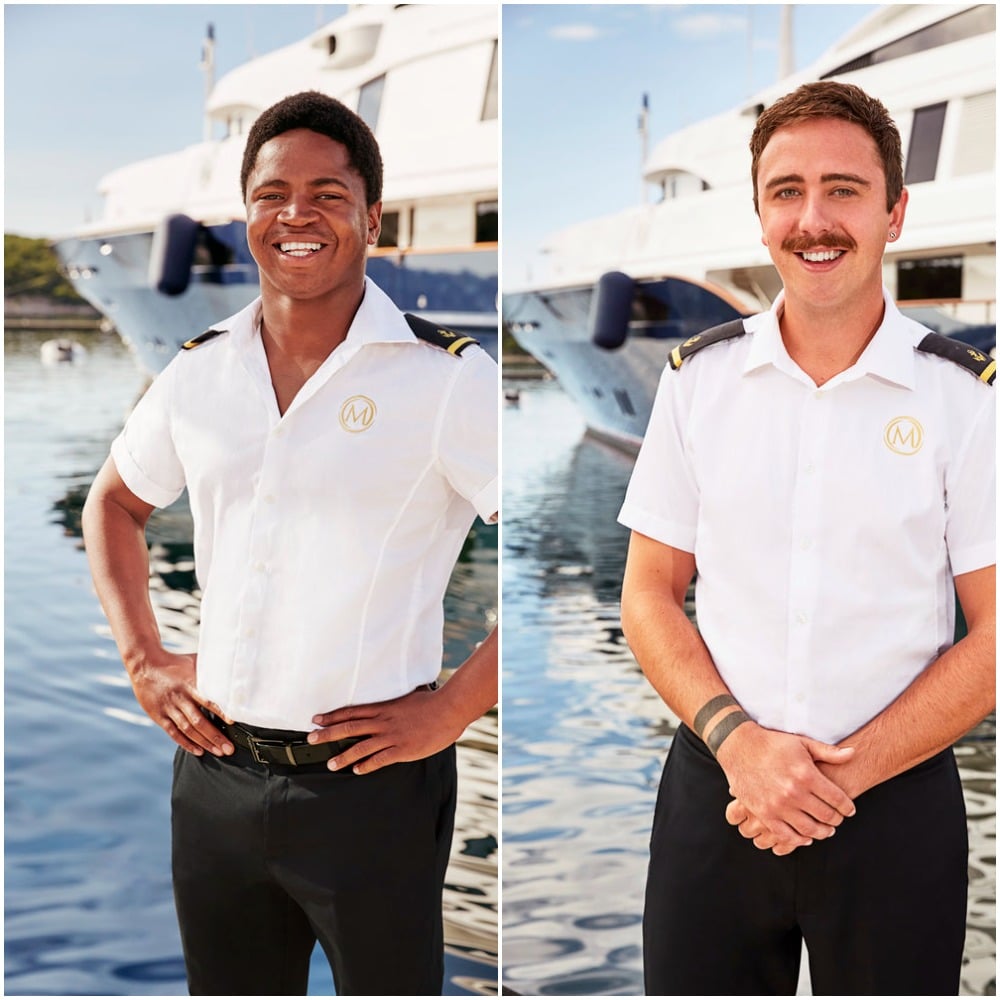 Mzi 'Zee' Dempers could be joining the 'Below Deck Colin Club'
"He's personable and likable," Gang continued about Dempers. "And kind of like a big teddy bear. And I think after we've seen a couple of seasons where we had people like that, like Colin [Macy-O'Toole] from Below Deck Med and Colin from the Sailing season. Where everybody just goes, 'awe.'"
"So a handful of cast members throughout the seasons, where we see them where almost in a unanimous form they all say, 'awe we need this guy back,'" she added. Macy-O'Toole was on two seasons of Below Deck Med and remains a fan favorite. Macrae became the breakout star on Below Deck Sailing Yacht and viewers are begging for his return next season.
Unlike Macy-O'Toole and Macrae, it looks like Dempers ends up in a boatmance or at least a liplock. He's seen kissing stew Courtney Veale at some point. She's heard being told that she "apparently" kissed Dempers. Veale says in a confessional, "We kissed last night? What?!" She added, laughing, "No, we kissed last night!"
Dempers is then seen scrubbing the deck and says, "Love at first sight. Love at first night."
Which 'Below Deck Med' crew member will bring the comedic relief?
Gang also predicts that deckhand Lloyd Spencer will be the one to bring the comedy this season. "Lloyd is goofy," she laughed. "I really like that. You can see it in his profile picture with his little mustache. Even in the promos you can see him not really taking things too seriously. And I think that he's gonna be the comic relief."
Indeed, Spencer shared an Instagram video where he choreographed a "wash down work out" practice with a few deck team members. He even piped-in music and the deck team danced to ABBA's "Gimme! Gimme! Gimme! (A Man After Midnight)." Spencer was a deckhand on the series. But he recently shared he became the first mate on a boat.
Gang believes the deck and interior teams are going to be a strong group and several crew members will bring the comedy and the fun. "I think [chief stew] Katie [Flood] is funny," she observed. "And from what we've seen of her so far, she doesn't take herself too seriously."
Below Deck Mediterranean Season 6 debuts on Monday, June 28 at 9/8c on Bravo.