'Below Deck Mediterranean Season 6': Captain Sandy Says Crew Hook-Ups Are Fine as Long as They Stay Below Deck
How do 'Below Deck' captains really feel about boatmances? Captain Sandy from 'Below Deck Mediterranean' says she doesn't care if the entire crew hooks up ... as long as they don't bring their drama up on deck.
Below Deck crew hookups are commonplace in yachting and Captain Sandy Yawn from Below Deck Mediterranean says she's fine with them as long as they don't interfere with the job.
Yawn, along with Captain Glenn Shephard from Below Deck Sailing Yacht and Captain Lee Rosbach from Below Deck discussed boatmances during a Bravo YouTube special with all three captains agreeing that "romance happens" on yachts. "As long as it doesn't come up on deck, and it stays below deck, I don't care if they all hook up and they have an orgy below" Yawn said about boatmances. "I don't care. As long as they do their job above deck." All three captains agreed that boatmances are something you can't prevent. But how the captain reacts and addresses crew relationships is what makes the biggest difference.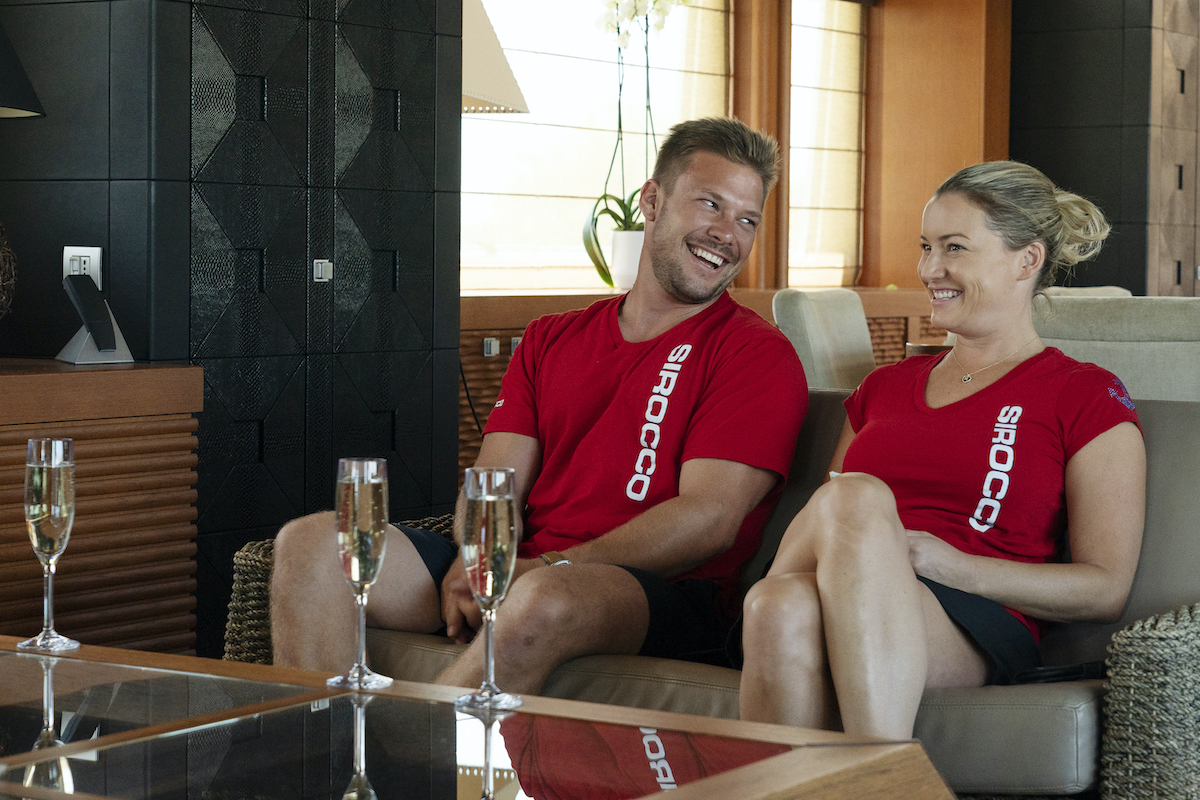 'Below Deck' boatmances can be sweet or go sour
Shephard and Yawn agreed that crew romances happen and are natural considering the circumstances of a crew being in close quarters on a boat. Yawn added, "They get sweeter don't they?" she said about some couples on board the boat. "They start opening the doors for each other." Shephard laughed and agreed with Yawn. But Rosbach reminded the captains that crew romances can easily go south too.
Rosbach dealt with a disruptive boatmance during Below Deck Season 8. Elizabeth Frankini and James Hough's boatmance interfered, especially with Frankini's work. She became so distracted that eventually, chief stew Elizabeth Frankini fired her. Yawn and Shephard also dealt with their fair share of disruptive boatmances too.
Chef Adam Glick and chief stew Jenna MacGillivray's rocky romance on Below Deck Sailing Yacht Season 1 ended up alienating the crew, especially when Glick and MacGillivray were fighting. Chief stew Hannah Ferrier and bosun Conrad Empson also had trouble getting through their workday during Below Deck Mediterranean Season 3. Yawn was close to firing both of the crew members because they were so distracted on charter.
Shephard also had some intense boatmances on Parsifal III during season 2. Despite the fact an explosive love triangle formed during the season, the trio didn't appear to allow it to interfere with their job. But Jean-Luc Cerza-Lanaux and Dani Soares' relationship heated up, especially when they were on duty at night. First mate Gary King wondered if Cerza-Lanaux was too distracted because some of his night deck duties weren't always completed.
Is there a 'Below Deck Mediterranean' Season 6 boatmance?
Speaking of boatmances, the Below Deck Mediterranean Season 6 trailer teased that two crew members hook up …or at least kiss. Stew Courtney Veale is seen kissing deckhand Mzi "Zee" Dempers in the trailer. Veale seems shocked she and Dempers kissed and shares her surprise in a confessional. "We kissed last night? What?!" She added, laughing, "No, we kissed last night!"
But Dempers seems to be a little more comfortable with the love match. "Love at first sight. Love at first night," he jokes as he's seen scrubbing the boat.