'Below Deck Mediterranean' Season 6: Captain Sandy Reveals, 'Some Things Happen, and It Wasn't Easy for Me to Navigate'
Captain Sandy says 'Below Deck Mediterranean' Season 6 includes parties and wild crew nights in between charter. But also some unexpected rough weather, dealing with a pandemic and having to get tough with Malia White.
Captain Sandy Yawn recently teased that Below Deck Mediterranean Season 6 puts her in a position where "some things happen, and it wasn't easy for me to navigate."
She told Bravo's The Daily Dish that while she had a great team, season 6 was not without huge challenges. For instance, like the Below Deck Sailing Yacht crew, the Below Deck Med crew has to navigate the season during a global pandemic. The Below Deck Sailing Yacht season was almost cut short when a charter guest became ill. Thankfully he tested negative for Covid-19 (coronavirus). But Yawn said Covid also shaped how her crew let off steam in between charters. "When you come out of lockdown onto a boat, it's like, 'Yeah!' It's like, 'Party on!'" she said. "I felt like it was like, that energy was there, like, incredible."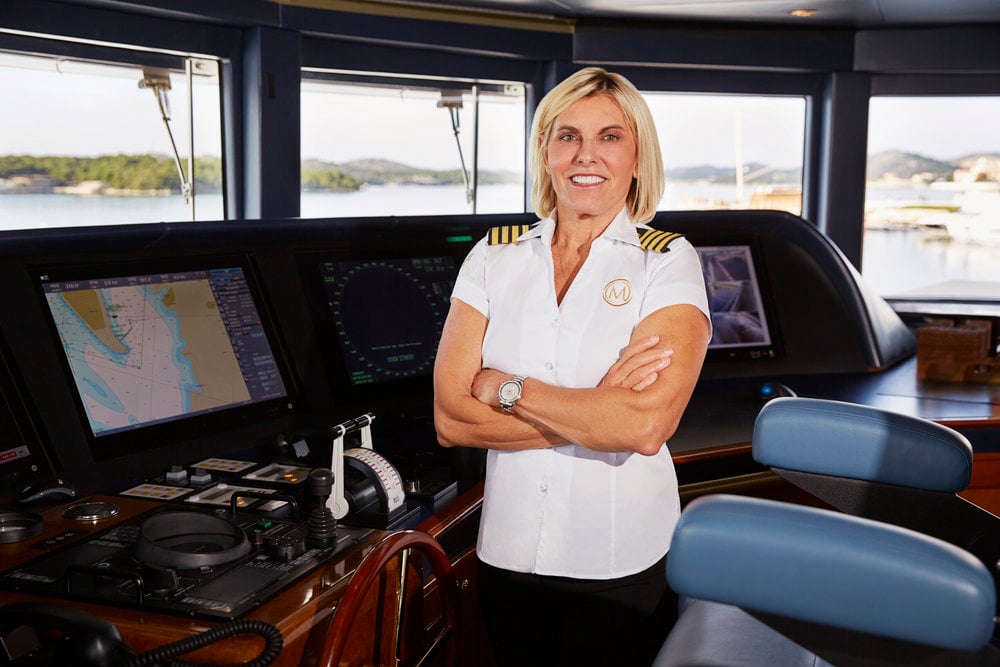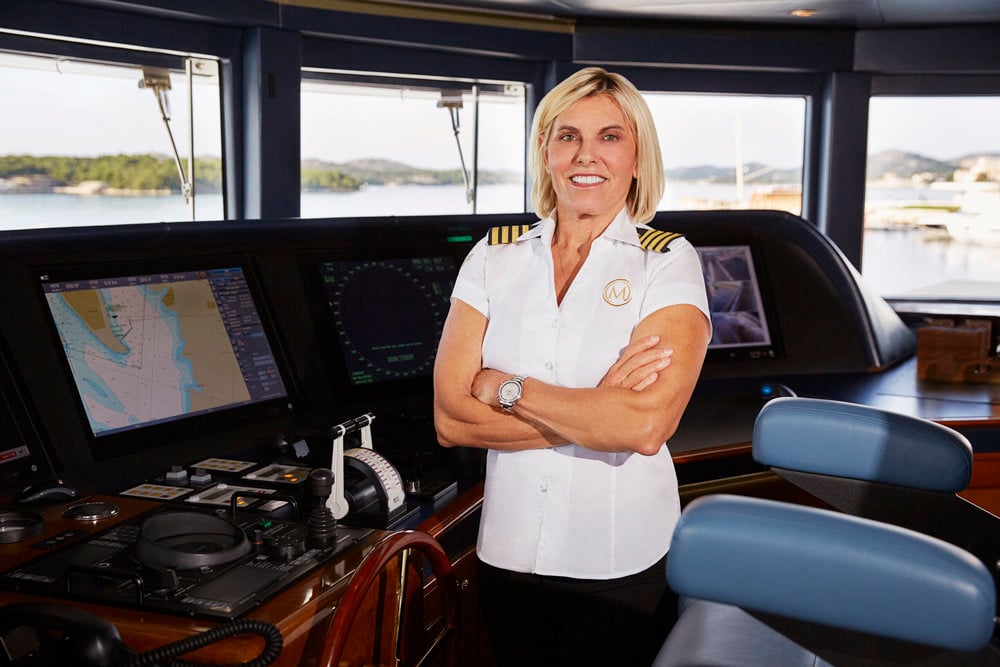 'Below Deck Med' crew face dangerous weather
Yawn also deals with unpredictable weather, which was already teased in the trailer.  "The cool part was we were still able to film, and that speaks volumes to the team, to the production team, and then to the team onboard," Yawn said. "So, for me, to be able to continue and do this show was a blessing, and on top of it, OK, we got a little bad weather. We'll handle it, you know what I mean?"
Yawn is used to quickly changing weather patterns in the Mediterranean. She told Showbiz Cheat Sheet about how she was on a boat during a clear day and was suddenly hit with 100 knots of wind. "It's like the mountains burped," she shared. "It's so weird. It was 100 knots of wind for 15 minutes. But then it calmed right now. But the Med is really unpredictable."
Beyond the rough weather and a once-in-a-lifetime pandemic, Yawn said she had a cohesive bond with her crew. "My experience on this season was unlike any other season with the crew. [I'm] thrilled, and I had an amazing time as a captain. I gotta tell you," she commented. "It just felt like a team from the start.
Why does Captain Sandy get angry with Malia White on 'Below Deck Mediterrannean'?
Another rough situation this season occurs when Yawn thinks bosun Malia White didn't take responsibility for an injured crew member. Yawn is seen lashing out at White when she learns a crew member was injured and White didn't tell her. White says that because she's not a chief officer it wasn't her job responsibility.
"You know, I always share this, leaders lead and sometimes they lose their temper, right? So, that's in every position in leadership. You lose your temper," Yawn said, reflecting on the exchange with White. "When people don't take responsibility, that's what makes me angry. It's like, just own it. And when you own it, I'm not gonna get mad 'cause you're owning your mistake. But when you try to push it off, that pisses me off."
Yawn added that White returns this season with a new outlook after her breakup with boyfriend chef Tom Checketts. You know, hey, Malia's having fun. I think her experience with Tom, I really believe that affected her," Yawn said. "And at the same time, I think Malia's always been focused on her career, which has always been a constant, no matter what's going on in her personal life."
Below Deck Mediterranean Season 6 premieres on Monday, June 28 at 9/8c on Bravo.