'Below Deck Mediterranean' Season 6 Cast: Fans Can Expect 'a Really Good F–king Time' This Season
'Below Deck Mediterranean' Season 6 crew spill that the season is filled with fun moments of a united crew who love to have a lot of fun.
Below Deck Mediterranean casts collided when the crew from seasons 3 and 4 met with the season 6 crew in an attempt to pry some intel about the upcoming season. While the season 6 cast wouldn't spill, one crew member exclaimed the show will be a "really good f–king time."
'Below Deck Mediterranean' yachties spill about a wild season 6
"You can expect a lot of laughs, tons of fun, real unity, some proper love," deckhand David Pascoe revealed during a Twitter Spaces, Yachtie to Yachtie: A Conversation with Yachties Past and Present. "Just some genuine good crew dynamic and a really good f–king time."
Deckhand Mzi "Zee" Dempers backed up Pascoe's statement. "I think what people can expect to see are a lot of fun times," he remarked. "A lot of banter. Good relationships. Progressions … God I don't wanna give anything away!" In the trailer, Dempers is seen sitting on a wall with the crew and then falling backward into a row of bushes.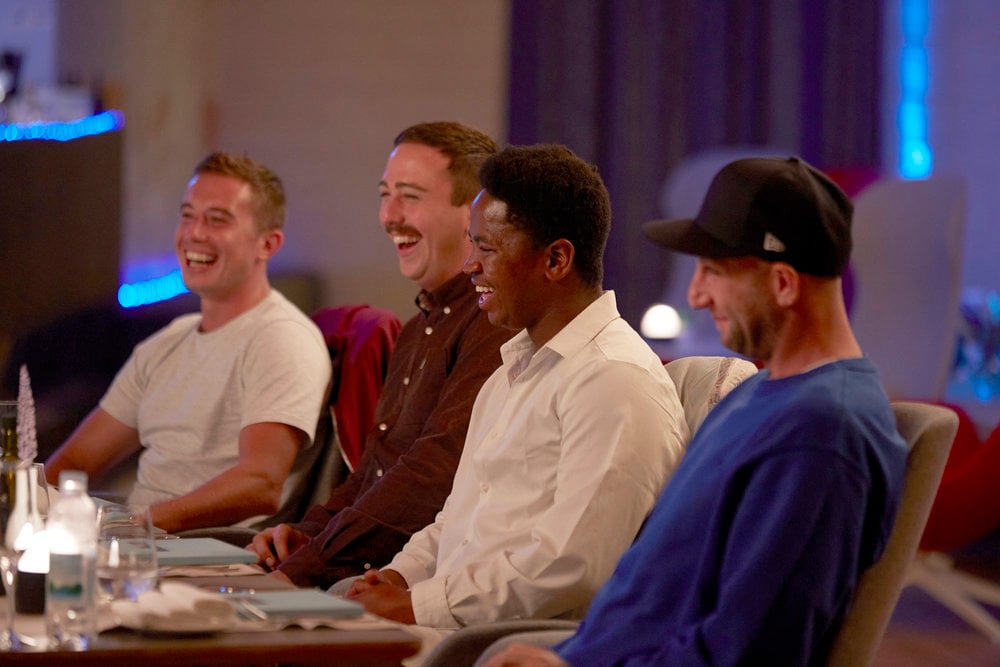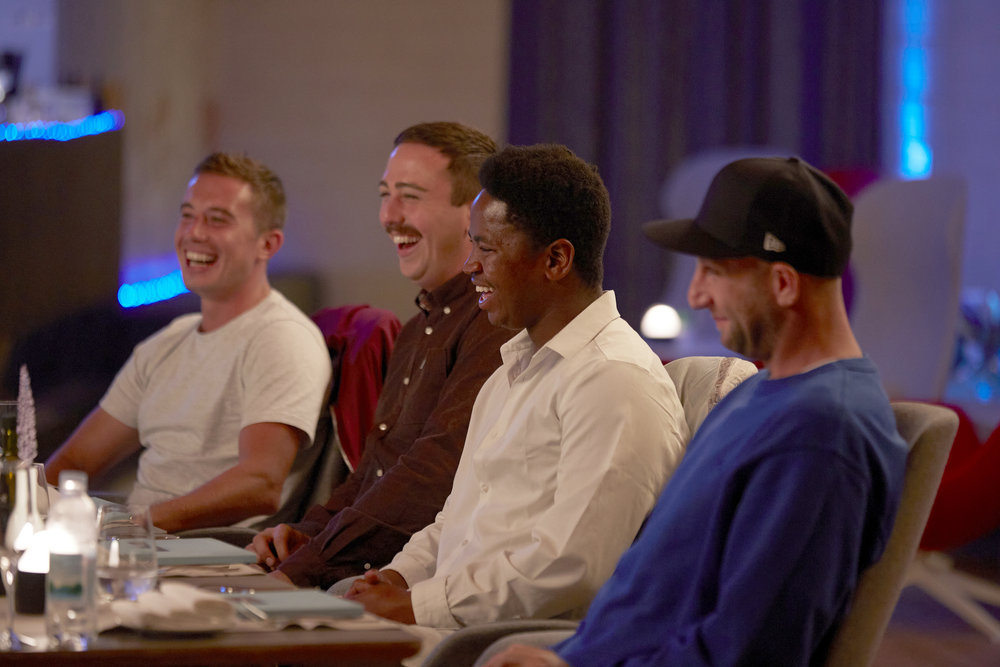 Other 'Below Deck Med' crew members recalled their wild times on the show
Deckhand Alex Radcliffe from Below Deck Mediterranean Season 5 joined the chat and recalled how much fun it was to be on the show. Stew/chef Anastasia Surmava from Below Deck Mediterranean Season 4 wondered if Radcliffe's favorite moment on the show was when he was drunk and in the hot tub with Christine "Bugsy" Drake.
"That was the funniest moment," he said. "My friends laughed at me so hard because I was so sh–tfaced and it was the first time getting so drunk in front of the cameras. And I get out [of the hot tub] and Bugsy just goes, 'It's so cold in here.' And I'm like yeah, that was definitely a funny moment on national television."
Deckhand Colin Macy-O'Toole from Below Deck Mediterranean Seasons 3 and 4 said that his favorite moment on the show was when his parents surprised him during season 3. He also shared what surprised him the most about being on the series. "I guess it was really how hard yachties work," he said. Macy-O'Toole was a ferry captain before joining the show, so the show was his first time in yachting. He added, "I learned a lot and how hard you work. And a lot of money involved."
What can viewers expect on 'Below Deck Mediterranean' Season 6?
Captain Sandy Yawn and chief stew Katie Flood offered a few hints about what viewers will see this season.  "I am a human. I do have emotions. Things do affect me," Flood told E!. "You know, there's so much pressure in this role, and then it's like, you add the lack of sleep, the demanding guests, the drinking, like, all this stuff. It sort of boils up, and that's when you have these emotional moments."
Yawn teased that challenges were ahead. "My experience on this season was unlike any other season with the crew. [I'm] thrilled, and I had an amazing time as a captain. I gotta tell you," she told Bravo's The Daily Dish. "It just felt like a team from the start. But I'll share this, some things happen, and it wasn't easy for me to navigate."
But she also echoed the comments Dempers and Pascoe made during their Twitter chat. "When you come out of lockdown onto a boat, it's like, 'Yeah!' It's like, 'Party on!'" she exclaimed. "I felt like it was like, that energy was there, like, incredible."
Below Deck Mediterranean Season 6 sets sail on Monday, June 28 at 9/8c on Bravo.