'Below Deck Mediterranean' Season 6 Courtney Veale's Disney Princess Background Is Eerily Similiar to Being a Yacht Stew
Below Deck Mediterranean stew Courtney Veale was a Disney Princess at Disneyland Paris before she got into yachting and her Disney training may have set her up to ease right into her job as a season 6 stew.
Veale took on the role of Anna from Disney's Frozen. She shared a photo of Anna and Elsa in a parade on Instagram. "Anna and Elsa always have a magical time on parade together," she wrote. Adding, "Please direct any comments to the characters themselves." Disney theme park character employees endure vigorous training, especially before someone can reach "princess" status. What kind of training did Veale have at Disney before she joined Below Deck Mediterranean? Plus, how was that training a lot like what yachties go through?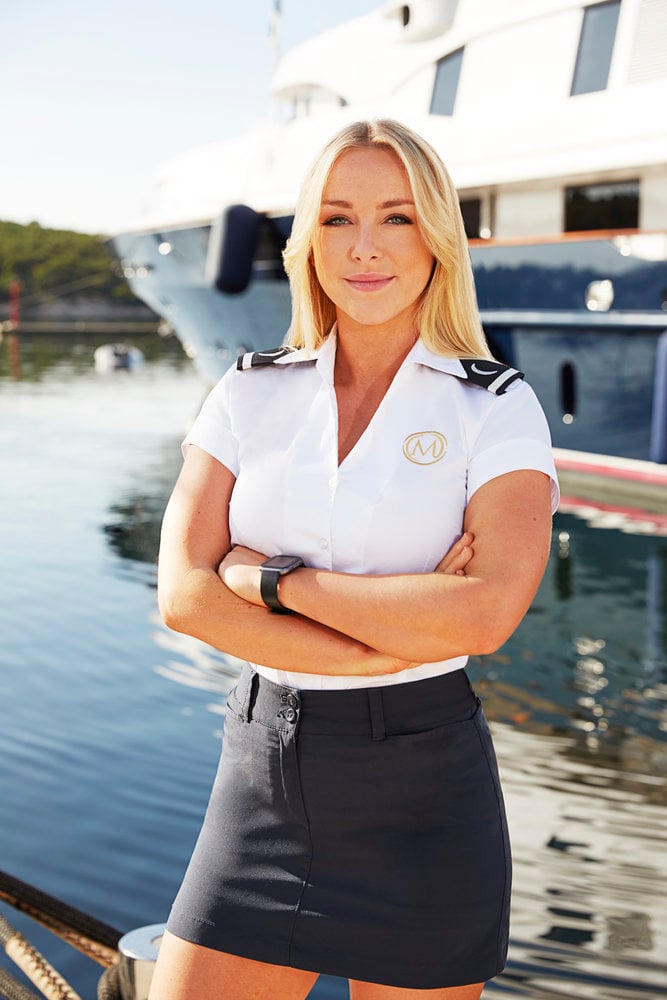 Disney performers have a similar 'hierarchy as 'Below Deck'
Disney princesses are like the chief stews of the Disney universe. Performers and Disney employees are referred to as "cast members" and Brianna Smith, who played Rapunzel shared her experiences as a Disney princess.
"There was a weird attitude on both sides, and people would talk about the princesses like 'they're such b**ches,' like there was a weird stigma that we think we're better than everyone else," she told Insider. "People would expect us to act like these characters, but we were just college students, just regular people." Chief stews Hannah Ferrier, Daisy Kelliher, and Kate Chastain could probably relate to that statement.
Also like a Below Deck chief stew, guests tend to tell princesses their deepest, darkest secrets. "There was one woman who told me she lost her baby, she had a miscarriage," Smith recalled. "She gave me a big hug and told me how excited she was to see me. I mean, she knows I'm not really Rapunzel and yet she felt comfortable telling me this because of an emotional connection to the movie."
'Below Deck Med' crew and Disney princesses have to work up the ranks
Like having to start as a third stew or junior deckhand, Disney cast members start out as a "furry" before they can move up the ranks. This includes taking on characters like Pluto or one of the Green Army Men from Toy Story. Cast members pay their dues inside the hot costume before being able to be promoted to face actor status.
The audition process is brutal with hundreds of other employees vying for the same job. "There were about 500 of us, and they divide you into rooms of 50. Then they line you up in rows of 10 and study your features," Smith recalled. "It was pretty unnerving. Then, after all of that they said 'we just need Brianna Smith, thank you.' And just like that all 49 other girls were eliminated."
Also, like yachting, Disney doesn't hide the fact they are looking for attractive people to fill the roles of face actors. "You could look exactly like Ariel and have the voice down but if your boobs are too big, you won't be playing the Little Mermaid," Smith remarked. "Plus, you don't want to have an uncoordinated Aurora, and if you can't nail a Scottish accent, you can't be Merida […] I was a musical theater major in college, but a lot of girls had never had any acting experience. It's more about your facial structure." 
Will Veale end up as the season's Cinderella or Cruella? Below Deck Mediterranean sets sail on Monday, June 28 at 9/8c on Bravo.