'Below Deck Mediterranean' Season 6 Features the Most Diverse Cast in the Series History
The Below Deck Mediterranean Season 6 crew is the most diverse group of yachties since the series began in 2013.
The season includes a Black stew and deckhand and Captain Sandy Yawn hoped to see more diversity featured on the show. "There is no diversity in yachting," Yawn told Showbiz Cheat Sheet in a 2020 interview. "How many women are at the helm, how many people of color are on board?" She credited Bravo and producers for bringing awareness to the issue. Adding, "The reality is that Bravo has brought this awareness to our industry."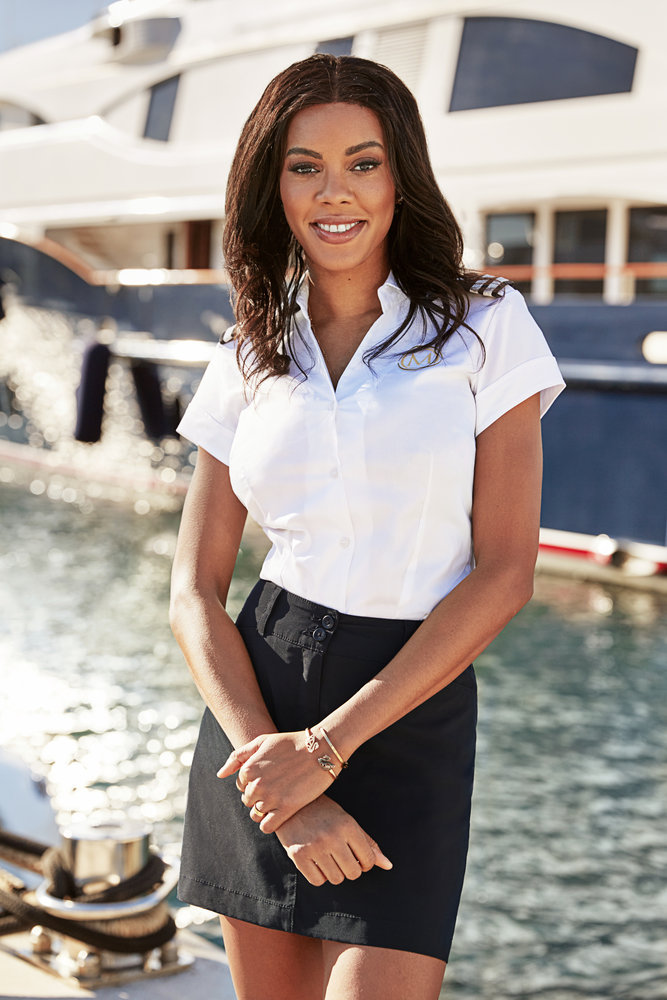 'Below Deck Med' Season 6 includes a career yachtie and a Miss Universe contestant
Deckhand Mzi "Zee" Dempers comes from a family of yachties and the show is his re-entry back into the industry. "After Zee completed his education in Cape Town, he decided to follow in his brothers' footsteps and start a life at sea," according to his Bravo bio. "Once he finished his courses, he accepted his first job on deck but ended up running into some visa constraints that prevented him from leaving the country. Now he is ready to jump back into yachting to see the world and learn about other cultures."
Stew Lexi Wilson is originally from the Bahamas but moved to the states for college. She represented the Bahamas in the 2013 Miss Universe pageant and eventually got into yachting.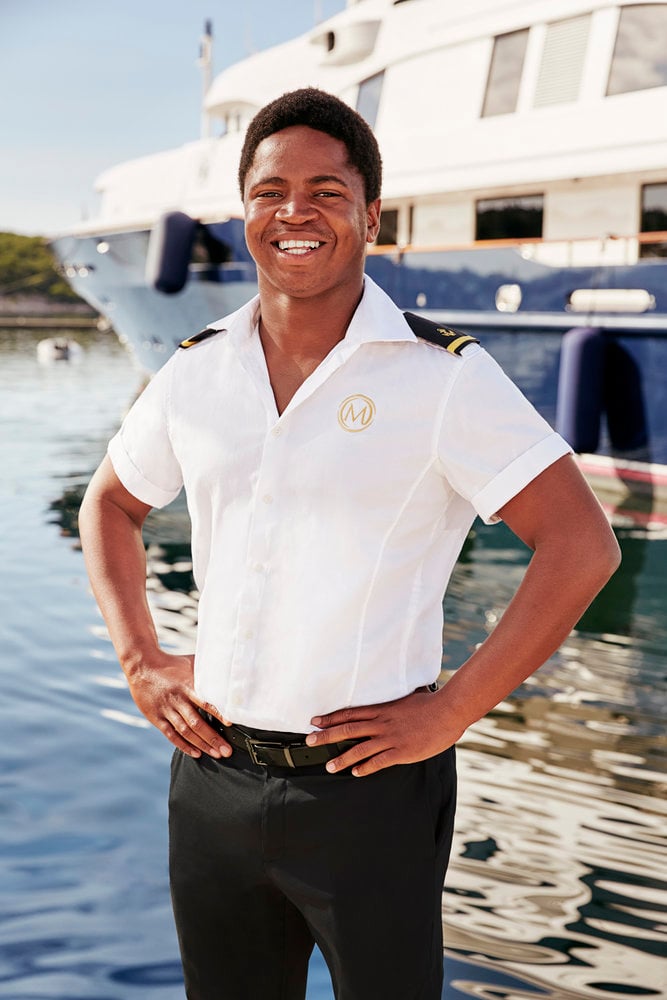 RELATED: Below Deck Sailing Yacht's Paget Berry Shades Chef Adam, Wouldn't Consider Working With Him Again
"During her time in Florida, she coincidentally met a yacht captain who invited her to come work as a stewardess on his boat and hasn't looked back since," according to Wilson's Bravo bio. "Even when she is in uniform, Lexi manages to remain glamourous and have a good time. Lexi joins the crew as the second stew and is always one to prioritize service to the guests." 
'Below Deck' yachtie Simone Mashile said diversity is lacking in the industry
Captain Lee Rosbach from Below Deck tweeted about diversity in the industry, sharing that he believes yachting is diverse. However, stew Simone Mashile from Below Deck Season 7 disagreed and shared her personal experiences. Mashile was the first Black stew to appear in the series. She said she did not experience racism on the show, but the industry is not overly welcoming to yachties of color.
"It is truly mostly a homogenous industry," Mashile told Showbiz Cheat Sheet in 2020. "And I feel that people who aren't Caucasian or have a certain look of like blond hair, blue eyes, which is incredibly favored, by the way, just don't get equal opportunities."
RELATED: Below Deck Season 8 Made History 4 Shocking Ways
She recalled a time when she worked for a captain who refused to hire anyone who was Filipino. "He wasn't sure if the owners would like the Filipino or he'd say things like, 'Oh, he can't hire a Filipino as another second stew because they're not really front of house material.' People are so biased and prejudiced against people of color," she remarked. "It is just crazy. But that is normal in yachting."
Mashile also recounted a time when she was personally discriminated against. "I would go through interviews with the captains and we get to a final stage," she shared. "And it was me against like another girl and the captain would come back saying, sorry, the owner just prefers blonds. So that's not gonna work."
Below Deck Mediterranean premieres Monday, June 28 at 9 p.m. on Bravo.