'Below Deck Mediterranean' Season 6 Hasn't Premiered on Bravo but Fans Are Already Hooked
The first episode of Below Deck Mediterranean Season 6 dropped on Peacock ahead of the June 28th premiere on Bravo and fans are already invested in the season.
Without sharing too many spoilers, viewers who decided to get an early peek at the season took to social media to share that this season is going to be too good to miss. "OMG the first episode of #BelowDeckMed season 6 was sooo good," one fan teased after previewing the first episode. Another fan, who originally vowed to skip season 6 said the first episode was the hook. "I said I wasn't going to watch #BelowDeckMed, but then I realized they released the episode 1 sneak peek 22 hours ago and I couldn't resist," a fan wrote. Adding, "Halfway through and I'm so glad I caved. This is satisfying. I'm hooked."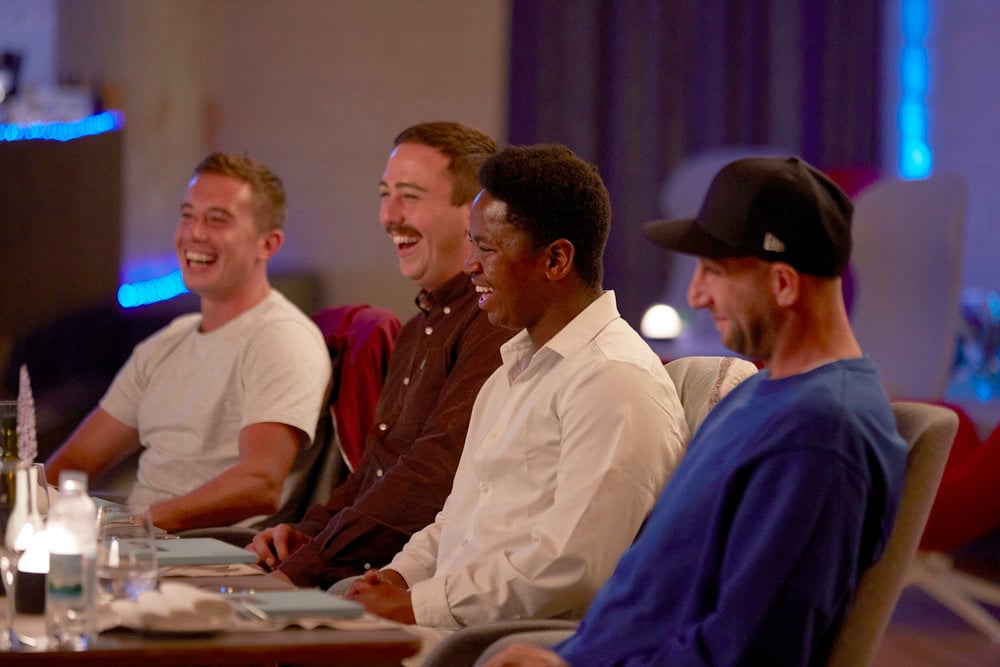 Why are fans raving about 'Below Deck Med' Season 6?
Many fans love the messiness of the new season, hinting about kitchen drama during the first episode. "Omg can no one google how to cook a lobster?? This is the best disaster called karma," a fan wrote. Another person teased, "New season of #BelowDeckMediterranean has started… quite the epic start, down a chef. Guests are not happy."
But some fans are here for the new crew. "Okay, perhaps the deck crew (sans Malia) will be the redeeming quality of this season – all three of the newbies have some boyish charm to them – particularly Mzi and David," one fan remarked on Twitter.
RELATED: Below Deck Mediterranean's Aesha Scott Recalls 1 Thing She Really Loved About Jack Stirrup (and Do They Still Speak?)
Former chief stew Adrienne Gang predicted that deckhand  Mzi "Zee" Dempers could end up being the new Colin Macy-O'Toole of the series. "Zee is adorable," Gang told Showbiz Cheat Sheet. "I love him. He's a good egg. I think he's going to be the most lovable person that we see on this season just in an all-around way. A lot like the Colin [Macrae] on the [Below Deck] Sailing [Yacht] season. Almost as though he can do no wrong. He's just a good human."
"He's personable and likable," she continued about Dempers. "And kind of like a big teddy bear. And I think after we've seen a couple of seasons where we had people like that, like Colin [Macy-O'Toole] from Below Deck Med and Colin from the Sailing season. Where everybody just goes, 'awe.'"
Bravo is already teasing 'Below Deck Med' cast connections too
Bravo revealed that chief stew Katie Flood used to date Jack Stirrup from Below Deck Mediterranean Season 4. "Do I know any previous Below Deck yachties?" Flood asked in a confessional. "Yeah. My ex-boyfriend! Jack Stirrup. You might recognize me from Below Deck Med Season 4. As the girl on his arm."
Also, Dempers has a connection to Below Deck Sailing Yacht Season 1.  "Georgia … we hooked up for a while," Dempers said about stew Georgia Grobler. "She's cool. She's cool." Grobler and Demper's Instagrams are peppered with cozy and playful photos of the twosome.
RELATED: 'Below Deck Mediterranean' Season 6: Why Is Katie Flood's Face Inked on Jack Stirrup's Arm (and Who 'Hooked up' With Sailing Yacht's Georgia Grobler)?
Plus stew Courtney Veale knows Travis Michalzik from Below Deck Mediterranean Season 4. Deckhand David Pascoe from Below Deck Med Season 6 knows Josiah Carter from Below Deck Season 6 because they grew up in the same area.
Below Deck Mediterranean Season 6 premieres on Monday, June 28 at 9/8c on Bravo.