'Below Deck Med' Season 7 Returns With Captain Sandy, Zee Dempers – and the 'S*** Hits the Fan'
Below Deck Mediterranean Season 7 promises to be one of the messiest seasons to date as chief stew Natasha Webb explains, "When s*** hits the fan, the best thing to do is feed them alcohol."
The wild, action-packed Below Deck Med season features Captain Sandy Yawn once again at the helm. This time she's in command of superyacht Home. Another familiar face is returning deckhand, Mzi "Zee" Dempers, who is ready to add more experience to his yachting resume. Webb leads the interior and bosun Raygan Tyler is in charge of the deck. Chef Dave White takes over in the kitchen. And he "struggles to hold on to a shocking secret from his past, emotions bottle up putting his job on thin ice."
Who is on the stew team?
Joining Webb in the interior are Natalya Scudder and Kyle Viljoen. Scudder's specialty are her tablescapes, but will a boatmance this season turn the tables on her? Below Deck Med Season 7 includes a male stew, who has a background as a chief stew. "His innate savviness and determination to deliver excellent service has helped him handle the most difficult guests, but things become even more surprising when certain boundaries are crossed," according to Bravo.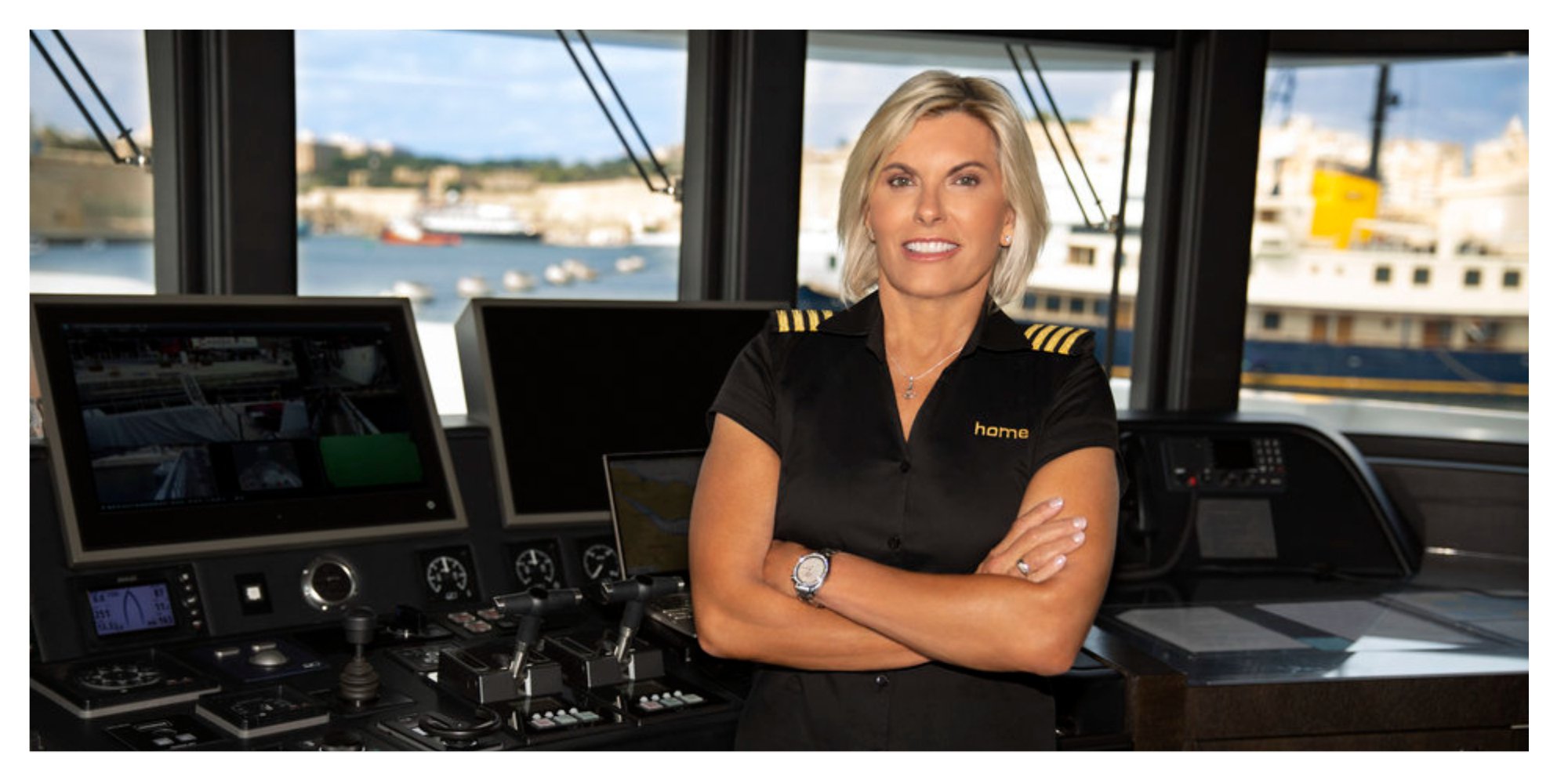 And as for Webb, she has to deal with "setting work-life boundaries, and after personal issues spill out in the department, she sees a lack of respect while others see chaos, bringing her to a decision point about the best path forward to be a strong leader."
The season 7 deck team has a new leader
When it comes to the Below Deck Med Season 7 deck team, Dempers ends up having a very different experience this season versus last season.  The lovefest from last year doesn't spill over to this season. "And working with this group of yachties may be harder than he thought and must decide what is most important: old friend allegiances or his career growth." 
Dempers' pal Storm Smith joins the deck team and finds that working on a superyacht is a huge challenge. "When he finds himself in the middle of a new romance with a fellow yachtie, he struggles to figure out how to juggle work and play." Deckhand Jason Gaskell learns that working on his first superyacht is a lot harder than he anticipated.
Bosun Tyler becomes Below Deck Med's second female bosun. "She is over the moon to work with a female Captain after facing frustrations with gender equality in the yachting industry. As the first few charters get off to a rocky start, Raygan quickly finds that leading this deck crew on this type of unfamiliar superyacht is more challenging than anticipated."
'Below Deck Mediterranean' Season 7 teases a wild ride
Below Deck Med Season 7 is set in breathtaking Malta and Yawn is challenged by the 163-foot superyacht Home. "Different than previous charter seasons, Sandy is working with a complex hybrid vessel making it more unpredictable to navigate. To ensure smooth sailing this year, Sandy brings on a trio of new department heads, but when surprising friction in the galley intensifies between the chief stew and chef, who came onto the boat as colleagues and friends, tension permeates through the entire boat."
"Meanwhile, the deck team faces an uphill battle when one crew member is unable to adapt to the high demands of Mediterranean superyachting, forcing others to pick up the slack. From difficult charter guests to roller-coaster 'boatmances' and challenges with hierarchy on board, these yachties go to unthinkable lengths to survive the charter season."  
Below Deck Mediterranean Season 7 premieres with a supersized episode on Monday, July 11 at 8 pm ET/PT on Bravo. Every episode can also be seen on Peacock one week before it airs on Bravo, beginning with the premiere on Monday, July 4.
For more on the entertainment world and exclusive interviews, subscribe to Showbiz Cheat Sheet's YouTube channel.