'Below Deck Mediterranean': Should Delaney Evans Stay on the Boat?
While Katie Flood needs the extra hands, is Delaney Evans the right fit for the interior team on 'Below Deck Mediterranean'? So far Evans struggled with stew duties. Plus now the entire crew has to move cabins if Evans stays on the boat.
Is Delaney Evans a good fit to help with the interior team on Below Deck Mediterranean? Or is having Evans onboard more trouble than it's worth? Not only does it seem she'd be a better fit on deck, having Evans on board means the entire crew will have to move cabins. Evans was originally going to be chef Mathew Shea's cabinmate. But the owner of Lady Michelle banned men and women from sharing a cabin, so that means the entire crew has to move.
Delaney Evans had no experience as a stew before 'Below Deck Mediterranean'
Captain Sandy Yawn put a deck/stew in quarantine, hoping the crew member could easily fit into the deck or interior position. However, Yawn finds out that Evans actually hasn't really had experience working as a stew. "I worked as a sailing skipper in Croatia and Greece," she told Yawn about working on a smaller boat. But then Evans revealed she really didn't have much experience in the interior.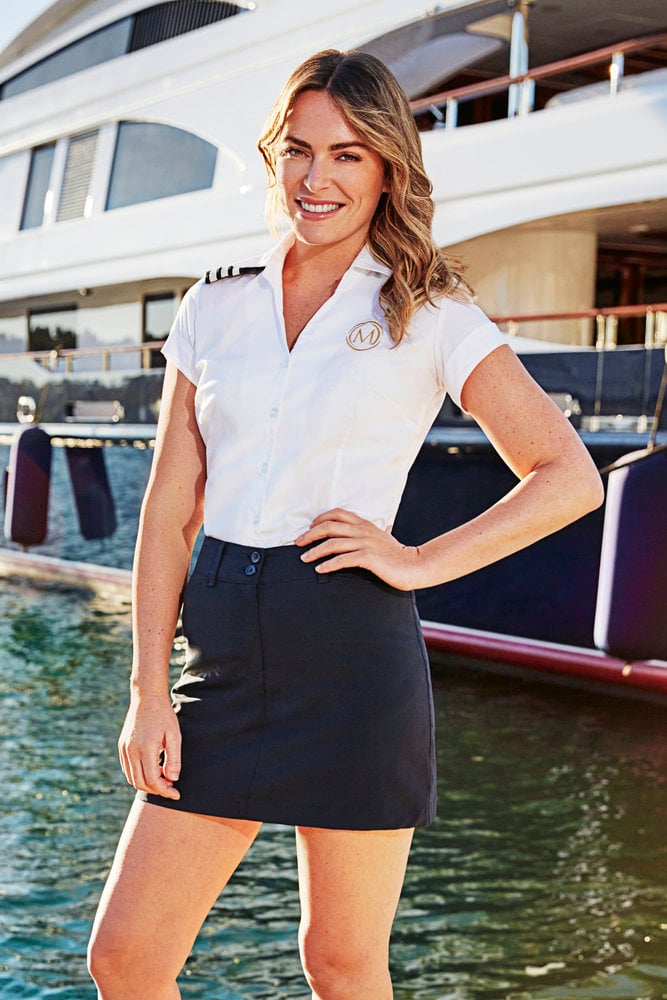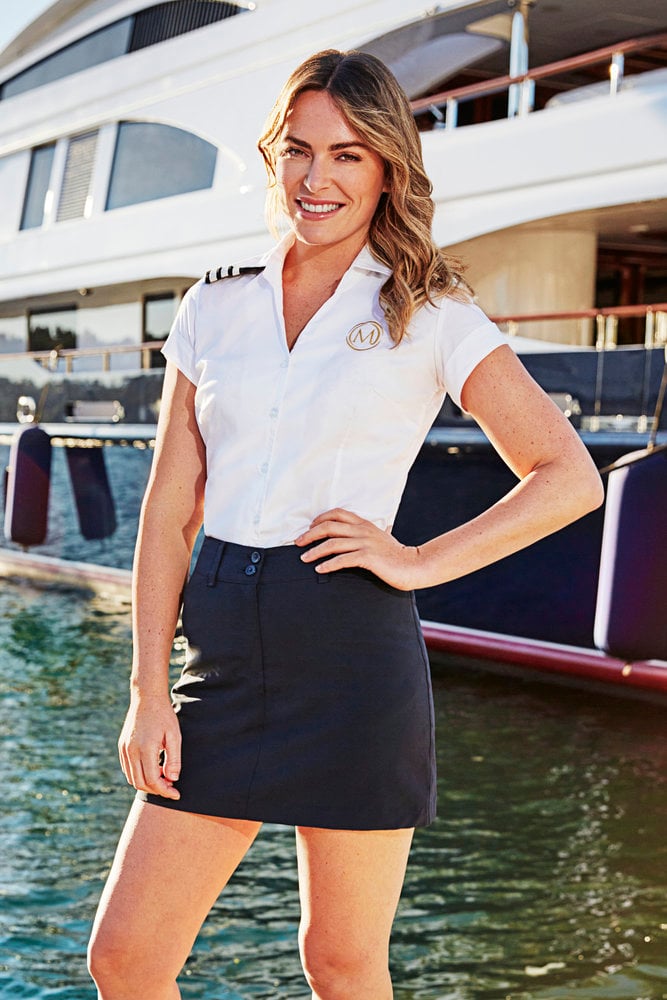 "I never really touched the interior because it was a lower-level charter," she said. "We didn't really do beds or anything." Yawn reiterated that she knew about Evans' deck experience but she needed someone to help in the interior.
"Considering with the pandemic going on, I could only get two crew in quarantine," Yawn said in a confessional. "A chef and a deck stew. I could see why the staffing agency chose someone who had a stronger deck experience. Because if you're dealing with a lot of equipment. Whereas in the interior, she can learn laundry."
The 'Below Deck Mediterranean' crew are surprised Delaney Evans has no interior experience
"So I've never been a stewardess before," Evans told chief stew Katie Flood, which was a little shocking. Flood was already apprehensive about bringing a new crew member on board, but her concern deepened when she realized that Evans did not have the experience she needed.
The crew also seemed stunned that Evans did not have stew experience considering she was a deck stew, but she isn't completely green when it came to yachting. Executive producer Mark Cronin told Showbiz Cheat Sheet producers perform their due diligence when it comes to crew members. "Everybody's gotta give us three references of boats they've worked on," he said about cast members. "We check those pretty carefully. In terms of being a yachtie, that is much more checked over than it used to be."
'Below Deck Med' crew members have to all move cabins
The other problem the crew encounters is that they will need to move cabins. Opposite sex crew members, who were not a couple, have shared cabins in the past. But the yacht owner would not allow Evans and Shea to share a cabin.
Evans also struggled with the job since she did not have experience. Between the pain of having to move all the cabins and Evans not being able to fully contribute, will Flood keep her on board the boat?
Below Deck Mediterranean Season 6 airs Monday nights at 9 p.m. ET on Bravo. Subscribers to Peacock can catch new episodes a week in advance every Monday.