'Below Deck Mediterranean': Terez Lauren Reveals Disaster Meal Was the Wedding Food and Asked 'Can't You Just Order in for Us?'
Below Deck Mediterranean charter guests Terez Lauren and Lee Percenti recently revealed the surf and turf disaster meal was supposed to be prepared for the wedding. Plus Lauren asked if the crew could order take-out and co-primary Lee Percenti was truly ready to grill steaks and call it a day.
'Below Deck Mediterranean' charter guests offered to cook the meal
Percenti joked about offering to cook on the show, but he was actually serious. "I offered to cook and I said, 'Hey, I really don't mind if it's just the one night.' I really don't mind," he said on a Another Below Deck Podcast teaser clip. "You got lobsters, you got oysters, you got steaks. We'll make sh–t happen. We've been doing it for eight days. I don't mind doing this. It's better than just butchering these poor lobsters. All you had to do is open those oysters, put some olive oil, salt, pepper on them."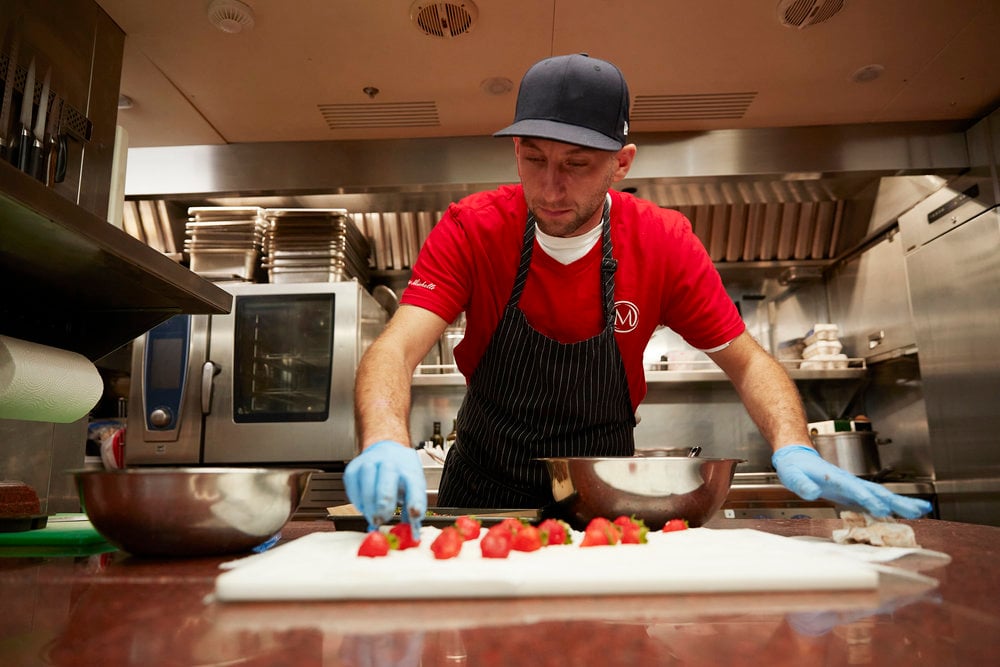 "I have to add that they didn't read our preference sheet," Lauren added. "Because had they actually read it, we asked for steak, surf and turf, on the wedding night. We were eating this and were like, 'This is the wedding night food, yo!' Like y'all could have made us nachos and it could have been OK. And here's the wedding night food getting butchered!" She laughed about how she would have loved one of the crew's paninis too.
Why didn't the 'Below Deck Med' crew order carry out?
The Another Below Deck Podcast hosts wondered, like many viewers, why didn't the crew just order take-out from a local restaurant instead of trying to cook the meal. "We asked them!" Lauren said. "We asked them to. We asked can't you just order in for us? We'd be happy to just do that."
But Percenti said the guests didn't know the logistics with Covid-19 (coronavirus), so they didn't press the crew with the take-out idea.
Why did the 'Below Deck Mediterranean' guests blast Captain Sandy about the meal?
The guests also commented about why they were so annoyed that the dinner was a flop. "So by the time we were quarantined for eight days with eight people, you have to think about this," Lauren said. "We had one kitchen. So we had to cook breakfast, lunch, and dinner for eight adults by ourselves before we could even go."
"So we were ready to chill the f–k out," she continued. "We didn't have our children. We had quarantined." She added, "We cooked and cleaned and we usually get to go out to eat, you know, couldn't even do that. So when we got on we were looking forward to just chilling out and being able to eat and be catered to. Yeah, the food was great, but we had just gone through some hell. So that was why we were like, well, it was more of a gut punch than normal."
RELATED: 'Below Deck Mediterranean' Season 6 Features the Biggest Kitchen Disaster in the History of the Show
The Another Below Deck Podcast takes a deeper dive with the guests on their Patreon.com/AnotherPodcastNetwork.